People's Bank of China keen on taking the lead in digital currency development, Deputy Governor writes in Bloomberg article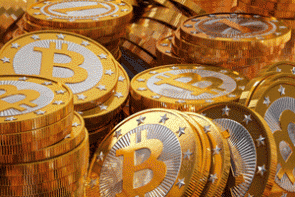 The People's Bank of China (PBOC) believes central banks should take the lead in the development of digital currencies, and favours the idea of adopting the circulation model of paper money, Deputy Governor Fan Yifei says.
In a Bloomberg article Fan says digital currencies have shown considerable promise and the best way to take advantage of the innovations they offer is for central banks to take the lead, both in supervising private digital currencies and in developing digital legal tender of their own. He says "this effort is underway" at the PBOC.
Fan acknowledges digital currencies have several problems including that their value isn't stable, their credibility is weak and they're not yet widely accepted. 
"Digital legal tender, issued by central banks, could help resolve many of these problems. Such a currency would be guaranteed by state credit, and could enable synchronized applications both online and off with greater range, convenience and security," Fan says.
He goes on to say the PBOC is attracted to the idea of adopting the circulation model of paper money.
"The central bank would issue digital currency to commercial banks, the banks would in turn provide deposit and withdrawal services to the public, and together they would work to ensure the normal functioning of issuance and circulation,' Fan writes in the Bloomberg article. 
"Using the existing system would make it easier for a legal digital currency to gradually replace paper money. It would also encourage commercial banks to participate in jointly administering the new currency, thus appropriately spreading risk, accelerating innovation, and better serving the real economy and the needs of the public."  
"One important concern for the financial system is that legal digital currency will lead to easier disintermediation, which can influence money creation. Due to the swift transformation from deposits to narrow currency that such technology enables, a financial panic, once begun, could spread rapidly. Appropriate mechanisms must be in place to anticipate such scenarios and limit the risks they pose," Fan writes in the Bloomberg article.