The Covid-19 pandemic and other recent global disruptions have heightened awareness of New Zealand's exposure to them. So in an uncertain world, how well prepared are we for future shocks?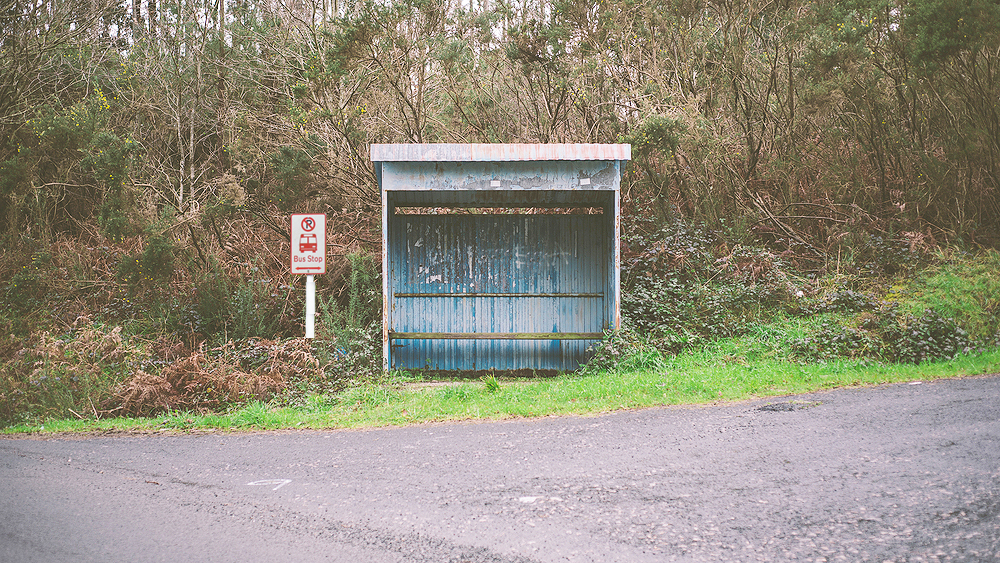 The Covid-19 pandemic, Russia's invasion of Ukraine, geopolitical tensions between the United States and China, extreme weather events, natural disasters, high inflation and conflict in the Middle East, are all stark reminders of New Zealand's exposure to international disruptions.
As Landfall Strategy Group's David Skilling puts it, NZ's economy relies on supply chains to the last bus stop on the planet.
In a report prepared for the Productivity Commission, which is undertaking an inquiry into improving the resilience of the NZ economy to persistent supply chain disruptions, Skilling notes NZ has one of the most exposed supply chain positions across advanced economies.
NZ relies on international shipping for imports and exports and is less densely connected by air than many other countries because of its remote location and small population. A total of 99% of NZ's trade by volume, and 78% of imports by value, is carried as sea freight. This means developments in sea freight are particularly relevant to NZ's supply chain resilience. Additionally Skilling points out NZ is heavily reliant on imports across a range of categories including machinery, vehicles, and energy.
And as "the last bus stop on the planet" NZ has relatively weak international connections.  
"Unsurprisingly, New Zealand ranks poorly on the World Bank's measures of shipping liner connectivity as well as placing 42nd on the International Air Transport Association's airline connectivity index. This increases the transaction costs and timelines with respect to supply chains; and the thin connectivity creates additional risks of accumulating disruptions, a cascading or 'bullwhip' effect," says Skilling.     
"New Zealand's physical remoteness means that New Zealand's supply chains face unique physical connectivity risks, with long and thin servicing from shipping lines and airlines. These exposures were evident through the pandemic, with delays and higher costs."
"Looking forward, New Zealand will be deeply challenged by global dynamics that are shaping global supply chains," Skilling says.
Supply chain disruptions caused during the Covid-19 pandemic have seen more thought given to a "just-in-case model" and criticism of the "just-in-time" model. Skilling notes several other countries are implementing policies to reduce and/or manage exposure to supply chain disruption risk for essential and strategically vital goods. Examples include: specifying minimum reserves/inventories; mandating and supporting the diversification of markets/suppliers; entering into long term contracts for essential/strategic goods; strengthening physical and digital connectivity by providing support for airlines and shipping lines, upgrading airports and ports, and; the development of strategic partnerships and international partnerships.  
What the Swiss & Chinese do
Some countries have held substantial reserve stocks for years. One example is Switzerland, where the Federal Office for National Economic Supply mandates stocks of two to six months' supply of products such as soap, screws, lubricants, sugar, oils, cereals, and fuel. This involves a public-private partnership involving about 300 private sector firms that own the stock. David Robb, Professor of Operations and Supply Chain Management at the University of Auckland Business School, wrote about the Swiss example in a Newsroom article last year.
Famously the US has its Strategic Petroleum Reserve, and China has strategic reserves for the likes of pork, grains and oil. In an episode of interest.co.nz's Of Interest podcast Beijing-based David Mahon, Managing Director of Mahon China Investment Management, spoke about how these reserves have served as a buffer against inflation.
Skilling notes Germany's efforts to reduce its reliance on Russian energy, and France pushing for strategic stockpiling, geographic diversification of supply and, increased European production capacity to boost autonomy in strategic areas.
"Given New Zealand's particular supply chain exposures, the deliberate policy actions being taken in other advanced economies to respond to global supply chain risks should be taken seriously," Skilling says.
"Firms will continue to be the primary agent in responding to supply chain disruptions, inventories, diversification, identifying substitutes, and so on, but there is an important role for government. Although specific risks are difficult to predict, there is much that can be done to position New Zealand to be resilient and prosper in a new world."  
He suggests three broad areas of policy response:
1. Analysis & institutions to identify key supply chain risk exposures (including scenario analysis) that generate material economic exposures. Institutions need to be established to link this analysis to practical action to reduce risks, and to develop capabilities to respond to shocks.

2. Insurance: Consider policy options to reduce exposure to supply chain disruption risk for essential/strategically vital goods: minimum reserves/inventories, diversification of markets/suppliers, long term contracting, physical and digital connectivity initiatives, development of strategic partnerships/international partnerships, and so on.  

3. Economic structure: apply a supply chain resilience perspective to strategic policy decisions such as the speed of electrifying the economy (renewable energy, green hydrogen), the support for new modes of production (3D printing), and the international tourism strategy (value v volume). To strengthen the resilience of outbound supply chains, policy can support a weightless export economy and encourage outward direct investment by New Zealand firms.  
Little supply chain risk management
In terms of insurance, Skilling suggests the exact measures are contingent on an analysis of NZ's key exposures, and an assessment of what the private sector is likely to do. Additionally many of these options have an up-front cost, and should be assessed against the estimated benefits from greater supply chain resilience, he adds.
"The New Zealand government has not done much explicit supply chain risk management over the past few decades, although there are some examples of deliberate intervention. For example, its majority ownership stake in Air New Zealand was developed to protect New Zealand's connectivity; and substantial fiscal support was provided to Air New Zealand and other airlines through the pandemic."
 "But this needs to be very disciplined. Only a relatively small number of imported goods into New Zealand are likely to be essential or strategically important, and lacking options for substitution. This may include areas such as energy, medicines, fertiliser, some core parts of industrial or economic processes. New Zealand's lack of integration into global value chains, with its low import share of exports, reduces the scope and complexity of this exercise relative to some other jurisdictions," says Skilling.
"In addition to managing the increased frequency of shocks, small economies can position themselves for structural changes in supply chains. For example, Singapore is investing heavily in upgrading the efficiency and capacity of its ports and airports in order to remain competitive. For New Zealand, already thinly connected to supply chains, identifying actions that can manage some of the risks from larger ships and industry consolidation is important (for example, the debate about the ports sector – and whether New Zealand should aim to have one megaport may be needed to improve the economics for the shipping companies to service New Zealand). Although ownership is mixed across the sector, government plays an important role in shaping strategic decisions in the ports sector."
"A final lesson for New Zealand from the international small economy experience is the importance of having friends that you can collaborate with in managing risks. It may be possible to work with likeminded countries (Australia, Singapore) with aligned interests, from long-term contracting arrangements to joint physical supply chain arrangements. For example, New Zealand was able to strike mutually advantageous deals with Singapore through the pandemic. New Zealand should be looking for opportunities to 'bulk up' in ways that strengthen its reliance to supply chain shocks," Skilling adds.
In terms of minimum reserve stocks or inventories in key areas, what - if any - does NZ already have?
Fuel supplies
The outgoing Labour government reviewed NZ's fuel security policy settings and passed the Fuel Industry (Improving Fuel Resilience) Amendment Act in August.
The review stemmed from the closure of the Marsden Point Oil Refinery in April 2022, a changing international geopolitical environment and uncertainties in the international oil and fuel markets, plus the clean energy transition limiting the fuel industry's incentives to invest in fuel infrastructure. The Act sets a minimum stockholding obligation for fuel importers.
This obligation applies to BP, Gull, Mobil, Tasman Fuels and Z Energy, the five fuel importers with access to bulk storage facilities. The minimum stockholding level will be set at an average of: 28 days use of petrol, 24 days use of jet fuel, and 21 days use of diesel.
The Ministry of Business, Innovation & Employment (MBIE) says fuel stockholdings will be complemented by government procurement and storage of at least 70 million litres of diesel, which is equivalent to about seven days of normal use. Diesel is prioritised because it's a critical fuel for running emergency services and transporting food, MBIE says.
The minimum stockholding obligation is expected to come into effect around January 2025, with the Act proposing the Energy and Resources Minister must review the minimum stockholding obligation within five years.
According to energy advocacy group Energy Resources Aotearoa, NZ imported 332 petajoules (PJ) of energy primarily consisting of liquid fuels and coal in 2021, making up a significant share of the country's 872 PJ total primary energy supply.
Food security
In a 2020 policy brief Rethinking New Zealand's food security in times of disruption, Landcare Research's Tarek Soliman and Suzie Greenhalgh noted that whilst NZ is a net food producer, there are some key foods consumed in large quantities that can't be grown in NZ, or for which we don't produce enough to meet domestic needs. 
"These at-risk commodities include sugar, wheat, maize, rice, and coffee, which are staples in the New Zealand diet or for livestock production and are not easily substitutable. Furthermore, these foods are imported from only a small number of places, so any disruption in trade flows or production in those countries will severely affect New Zealand's food security," Soliman and Greenhalgh say.
"Looking to the future, changes in food production or consumption patterns for vegetables and fruits, in which we are now largely self-sufficient, will be required to meet projected population growth." 
Soliman and Greenhalgh define food security as; "access to sufficient safe and nutritious food for the whole nation, at all times - even in times of crisis."
They list four ways to improve NZ's food security:
• Promote greater domestic production of more at-risk commodities, particularly wheat, nuts, and some fruit (i.e. grapefruit, limes, and oranges) and vegetables (i.e. eggplant, garlic, and melons).

• Promote diversification in production systems, e.g. increase urban or garden production of perishable at risk commodities, such as citrus fruit (grapefruit, limes, and oranges), eggplants and melons, or changes in consumption patterns, e.g. less out-of-season food consumption.

• Protect versatile soils that produce many of the perishable food products important for the domestic market.

• Reduce food waste, especially perishable vegetable food products and bread and rice, where we are exposed in terms of food security due to large import volumes. 
Noting the Landcare Research paper, I asked the Ministry for Primary Industries to what extent NZ holds reserves of key food imports in case of international crises that could interrupt their delivery. I also asked whether there were any plans to build food reserves.
"Decisions regarding the importation of food – sugar, flour, oils, etc are determined by the private sector. While the Ministry for Primary Industries has a role to play in ensuring biosecurity protections and food safety, ensuring food reserves is not something that MPI is responsible for. It is worth noting that New Zealand produces more food than we can consume, with around 90% of our food being exported," an MPI spokeswoman says.
Medical supplies
With the 2020 global scramble for personal protective equipment (PPE) still fresh in the mind, what, if any, reserves of medical supplies does NZ have in place, or are there any plans to build some? I asked the Ministry of Health.
Te Whatu Ora holds reserves, or strategic stockpiles, primarily for pandemic events, according to comments attributed to Chris Morgan, Director of Procurement and Supply Chain at Health NZ. Te Whatu Ora is the public health agency established by the Government to replace the country's 20 district health boards last year.
"Pandemics are the emergency events that cause global scale supply chain disruption, both from a manufacturing and distribution perspective, and holding reserves is seen as an effective risk management strategy to mitigate critical product shortages. Pandemics impact specific types of products due to the sudden and specific demand increase, mainly Personal Protective Equipment (PPE) in these events. While there are many other supply chain risks, these are managed through other supply chain mechanisms rather than reserve stockpiling," Morgan says.
"As part of ongoing pandemic preparedness Te Whatu Ora will maintain, and currently has in place, minimum reserve holdings of PPE and other consumables for pandemic usage. The reserve holdings are currently set at 12 weeks PPE demand at high pandemic usage levels. The PPE held is to support Te Whatu Ora, the wider publicly funded health service and to support response activities, such as quarantine or border response."
Morgan says PPE held includes face masks, N95 particulate respirators, isolation gowns, aprons, nitrile gloves, eye protection, face shields, hand sanitiser and disinfectant wipes.
Additionally Te Whatu Ora holds additional critical medical equipment such as patient monitoring devices, ventilators and other respiratory equipment, Morgan says, which supplements existing equipment held by hospitals. Te Whatu Ora also holds a supply of pre-pandemic influenza vaccine and anti-virals suitable for an influenza pandemic, Morgan says, and the Ministry of Health, in partnership with Te Whatu Ora, is currently leading a review of national reserve supplies.
Additional comments were provided on behalf of Pharmac, the Crown entity that decides which medicines and pharmaceutical products are subsidised for use in the community and public hospitals.
"For medicines its single-supplier contracts require two months of usual national demand to be held in the country at all times. This has seen New Zealand fare far better than other countries during worldwide shortages of some medicines, as pharmaceutical companies are required to maintain supply. For medical devices, the contracts stipulate that each supplier must keep a minimum stock holding which generally equates to three months' supply."
An out-sized impact
Another learning Skilling points to from the Covid-19 pandemic is disruptions to imports small by value can have a significant impact on the economy. One such example was fuel additives, AdBlue, required for diesel engines.
"Without this, the trucking fleet comes to a halt. Several countries, including Australia and New Zealand, encountered issues with respect to imported supplies of this product. There have been recent calls for the European Commission to recognise AdBlue as an 'essential product without which logistics chains would stop,' which would require the chemical's EU-wide availability to be monitored and for official AdBlue reserves to be created," Skilling says.
The Productivity Commission's final report on its inquiry into the resilience of the NZ economy to supply chain disruptions is due next February. The Ministry of Transport also recently issued an Aotearoa New Zealand Freight and Supply Chain Strategy, whose 62 pages mention "climate change" 29 times and has a heavy focus on decarbonisation. For more on that, and NZ supply chain issues more broadly, have a listen to this episode of our Of Interest Podcast featuring supply chain expert Dave Christie.