Concerns raised over the RBNZ approving the sale of 200,000 AMP Life insurance policies to a Bermuda-based private equity firm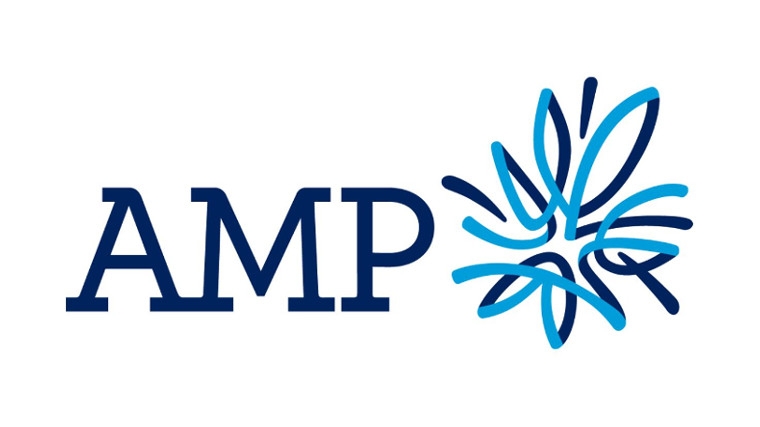 There are fears the conditions the Reserve Bank (RBNZ) has put on the proposed sale of AMP Life to Bermuda-based private equity firm, Resolution Life, don't go far enough to protect the interests of the insurer's 200,000 New Zealand policyholders.
Having spent 18 months reviewing the application, the RBNZ on Tuesday provided the final regulatory approval AMP/Resolution needed to push on with the A$3 billion deal.  
The RBNZ's general manager of financial stability, Geoff Bascand, said: "Because AMP Life is a branch of an Australian business and intended to be in 'run-off' and not write new business, special arrangements were needed for the security of New Zealand policyholders." 
However, an AMP Life policyholder with a background in investment banking, Andrew Body, was concerned that without writing new policies, Resolution Life wouldn't be incentivised to maintain goodwill in the market. Accordingly, he worried any claims and bonuses owed to policyholders could be put at risk.
While Resolution Life will be required to honour existing policies, Body said contract terms were often "very general" and relied on "trust".
He said it would be costly for policyholders, who may've spent decades paying premiums for their AMP Life policies, to change insurers should they be unhappy with Resolution Life. They could also lose cover for health conditions developed after taking out their initial policy.  
RBNZ focussed imposing conditions around governance   
Russell Hutchinson, the founder of Chatswood Consulting, which provides advisory services to insurers, was comfortable with the proposed sale.
He said the RBNZ's requirement for a 'New Zealand Policyholder Advisory Committee' to advise the board on "matters relating to the interests of New Zealand policyholders" reflected the kinds of governance requirements around conduct soon to be implemented across the sector.
Hutchinson also supported the requirement for a trust to be set up to hold capital and assets in New Zealand.
'Resolution Life New Zealand' - which will be locally incorporated - will need to have a board comprised of mostly New Zealand resident, independent directors. The company will be a trustee to the trust and effectively manage the assets held in the trust.
Anne Blackburn has been appointed chair of the Resolution Life New Zealand board. She is the chair of the Government Superannuation Fund Authority and holds a number of directorships, including on the TSB and Fisher Funds boards.
Are the RBNZ's powers too constrained by the law?
Body is due to raise his concerns at a parliamentary Finance and Expenditure Committee meeting next Wednesday. He presented a petition on May 19, calling for an urgent review of the law the RBNZ exercises its powers under, as it licences insurers and monitors their solvency - the Insurance (Prudential Supervision) Act 2010 (IPSA).
However, the RBNZ on Tuesday said its review of IPSA would only resume at the start of 2021. The review has been put on hold twice - first due to the RBNZ being tied up with failed insurer, CBL Insurance, and then due to COVID-19. The review is expected to take two to three years, after which a legislative process will be required.
The RBNZ said concerns raised around its role in proposed sales of insurance businesses would be considered in the review including, "increased policyholder protection, making regulatory processes more efficient and removing unnecessary compliance costs on the industry".
However Body wanted Finance Minister Grant Robertson to step in before the election and amend IPSA regulations to reflect the risk transactions like the AMP/Resolution one expose policyholders to. He said the RBNZ's focus on solvency issues was too narrow.  
Both Robertson and Commerce and Consumer Affairs Minister Kris Faafoi said they didn't provide any input into the RBNZ's decision on AMP Life.
"It's entirely the decision of the Reserve Bank," Robertson said, expressing confidence in the RBNZ's ability to protect policyholders' interests.
National's associate finance spokesperson Andrew Bayly said if he was in Robertson's shoes, he'd be asking the RBNZ for reassurances.
Bayly, who has previously raised concerns over the sale of AMP Life, said the establishment of a 'New Zealand Policyholder Advisory Committee' would be a "good outcome" if it truly was independent.
He believed that for a sale the scale of this one, there should be more oversight beyond that of the RBNZ. He recognised the RBNZ's remit was constrained by the law.
Debate over how many of the gaps new 'conduct' regulations would solve
However National in February voted against the first reading of a bill that seeks to introduce a new licensing regime, run by the Financial Markets Authority (FMA), for the conduct of insurers, banks and non-bank deposit takers.
If the Financial Markets (Conduct of Institutions) Amendment Bill is passed, Resolution Life would have to implement policies, processes, systems and controls to meet a "fair treatment standard". This would, among other things, see its claims handling regulated.
The Bill does not however impose obligations on insurers or the FMA in relation to transfers or amalgamations of insurance businesses.
Nor does it address what Body described as "secrecy", as he's struggled to get information from the RBNZ around the proposed sale.
Body believed the Bill, which largely focuses on the way financial products are sold, was an "unhelpful distraction" that would be ineffective in addressing his concerns about IPSA.
The Bill is still before the Finance and Expenditure Committee.
Resolution Life has 'served the needs' of over 10 million policyholders
Interest.co.nz has reached out to Resolution Life for comment but hasn't received a response.
Resolution Life said on its website: "Since 2003, prior Resolution entities have committed over US$15 billion of equity in the acquisition, reinsurance, consolidation and management of 28 life insurance companies. Together, these companies have served the needs of over 10 million policyholders while managing over US$320 billion of assets."
No one from AMP Life was available to talk to interest.co.nz, but a spokesperson said: "For customers, there will be no change to their existing insurance policy terms or conditions. They will benefit from Resolution Life's deep expertise in managing in-force insurance policies and its commitment to customer service."
AMP Life said it would provide an update to the market on July 1.
AMP's share price rose 10% on Tuesday to $2.05.