RBNZ under pressure to protect AMP Life's 200,000 policyholders, as it considers a A$3b proposal from a Bermuda-based firm to buy the policies, and a Bill to regulate insurers' conduct goes through Parliament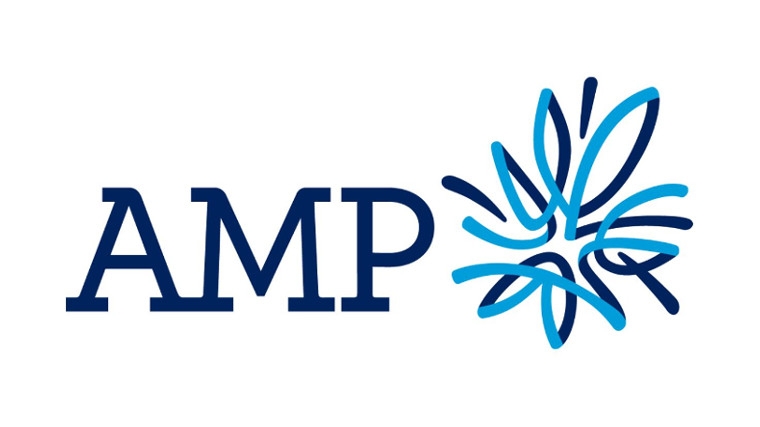 Reserve Bank (RBNZ) Governor Adrian Orr is assuring AMP Life's 200,000 New Zealand policyholders the regulator is "absolutely adamant" it won't approve the proposed sale of the insurer unless it's comfortable policyholders' "rights and obligations are protected".
The RBNZ is considering an application by Bermuda-based company, Resolution Life, to buy AMP Life for A$3 billion.
National MP, Andrew Bayly, is among those concerned there's a risk that because Resolution Life is a "zombie" or "run-off" company that doesn't write new policies, it doesn't have the same incentive to treat customers well to maintain a good reputation, as businesses that seek to attract new customers do.
If the sale is approved, Resolution Life will need to honour the conditions of the policies it buys from AMP Life. Yet because its business model is to profit from these policies, rather than generate revenue by writing new policies, there's a risk it could make it more difficult for policyholders to make claims or encourage policyholders to terminate their policies, for example.
No easy answer 
Bayly put his concerns to the RBNZ's senior leadership as they presented their annual report to Parliament's Finance and Expenditure Committee hearing last week.
He said policyholders were in the dark over what the sale would mean for them.
AMP Life confirmed to interest.co.nz it only sent policyholders one letter on the matter just after the proposed sale was first announced to the stock exchange in October 2018.
The brief letter said: "Terms and conditions of existing life insurance policies will be retained, so there's nothing you need to do."
It didn't provide any information about Resolution Life.
"Who's the person who's going to look after the interests of policyholders to give them full disclosure?" Bayly asked Orr and his colleagues.
"This is a substantial portion of the New Zealand population, who potentially in four or five years' time, if Resolution for instance - again I'm being careful [not to accuse Resolution] - were to do some normal practices that other people [companies] do when they buy these types of policies, will mean it is not in the best interest of New Zealand policyholders."
Orr paused and looked at the RBNZ's deputy governor and general manager of financial stability, Geoff Bascand, before providing a hesitant answer.
"[Consumers] make their decisions around whether they do or don't want to stay with any particular product or company. And so, Resolution and/or AMP better up their marketing effort around what this is…
"We are absolutely adamant this [sale] won't happen unless we are comfortable that the policyholders' rights and obligations are protected."
Bascand to 'take advice' and report back to committee on disclosure
Bayly then pointed out that if policyholders cashed in on their policies, they'd lose many of the benefits they'd spent years paying for.
Many could also find it difficult to get new policies, having acquired new health problems with age, which wouldn't be covered.  
"Are you going to require Resolution or AMP to provide more information to policyholders?" Bayly questioned.
Bascand responded: "I will have to take that under advice…
"You're asking about what disclosure requirements - if any - we should impose and I need to consider that.
"I mean, we clearly are very mindful that they need to meet the prudential requirements - the securing of the funds if you like, the governance of the institution, the stability, the fact that this institution will remain sound."
Proposed new law could fill part of regulatory gap
It's in the RBNZ's regulatory remit to license insurers and make sure they're solvent.
The Financial Markets Authority (FMA) can only regulate insurers' conduct indirectly, through the regulation of financial advice.
There is however a Bill before Parliament - the Financial Markets (Conduct of Institutions) Amendment Bill - which seeks to introduce a new licensing regime, run by the FMA, for the conduct of insurers, banks and non-bank deposit takers.
If passed, this could go some way towards allaying Bayly's concerns as Resolution Life would have to implement policies, processes, systems and controls to meet a "fair treatment standard". This would, among other things, see its claims handling regulated.
The Bill does not however impose obligations on insurers or the FMA in relation to transfers or amalgamations of insurance businesses.
National not on board 
Despite Bayly flagging concern over gaps in the law, his party voted against the Financial Markets (Conduct of Institutions) Amendment Bill at its first reading on February 12.
The National Party line is essentially that the Bill is an overkill, especially on top of the licensing regime for financial advisers being shaken-up.
But the FMA has for some time been crying out for a law change to give it teeth to regulate insurers' conduct - from the way products are designed, to how they're sold and claimed on.
The Finance and Expenditure Committee is taking submissions on the Financial Markets (Conduct of Institutions) Amendment Bill. Thereafter, the Bill will need to pass its second and third readings before becoming law. 
An AMP Life policyholder, Andrew Body, wants the RBNZ to take immediate action to ensure AMP Life policyholders are protected.
He has a petition calling for an urgent review of the law guiding the way the RBNZ regulates insurers - the Insurance (Prudential Supervision) Act 2010 - "to ensure New Zealand life insurance policyholders (including AMP Life policyholders) are treated fairly and transparently in the sale and operation of life insurance businesses, through seamless supervision by the FMA and RBNZ".
The RBNZ is in the first half of this year due to resume a review of this law, which it started in 2016, but had to pause because it was too busy. However the focus will largely be on requiring insurers to increase their solvency buffers, not on conduct.
The RBNZ told interest.co.nz Bascand will report back to the Finance and Expenditure Committee with a formal response to Bayly's questions.
"We're not in a position to comment further at this stage," a spokesperson said, referencing the Insurance (Prudential Supervision) Act 2010, which requires the RBNZ to keep information held in its capacity as prudential supervisor of licensed insurers confidential.