Reserve Bank wants insurers' solvency buffers hiked by a yet-to-be-determined amount; Voices concern over 'material' impact low interest rates are having on life insurers in particular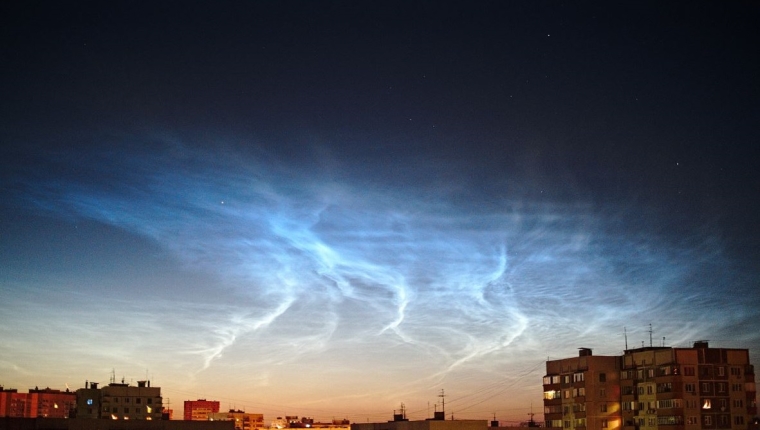 The Reserve Bank (RBNZ) is airing concerns over insurance companies' abilities to meet their obligations when their customers make claims, especially during a major disaster.  
It's particularly worried about the effect low interest rates are having on life insurers' solvency, saying in its biannual Financial Stability Report (FSR) released on Wednesday that the impact is "material" for some. 
Asked at a media conference whether the insurance sector can expect a similar regulatory shake-up to the banking sector, which will hear the outcome of the RBNZ's controversial capital review on December 5, Governor Adrian Orr said: "We want to see more, not less when it comes to solvency buffers."
The RBNZ is considering requiring insurers to have larger solvency buffers as a part of its review of the Insurance (Prudential Supervision) Act, which will resume in the first half of 2020. The review began in 2016, but was halted last year as the RBNZ was too busy. 
Currently insurers are required to maintain a solvency ratio above 100%.
Deputy Governor Geoff Bascand said: "We don't have a quantum in mind. We don't start with a predetermined view.
"But we have started with a presumption that having a regime where it's not just a black and white pass/fail, which it sort of currently is - you're solvent or you're not in terms of regulatory standard - doesn't give us as much leverage or safety as we would like.
"So the notion that there could be some graduation; a buffer that means we can intensify our scrutiny and engagement before they [insurers] fail the regulatory test, has some merits.
"That was a recommendation in the Trowbridge/Scholtens report on CBL. It's something we're carrying through to our thinking. But how big that is, what it means - all of that is work to be done a long way ahead."
The RBNZ said in its FSR that solvency ratios have declined for "many" life and general insurers, leaving them with low buffers above regulatory minimums.
"Further falls are likely for some life insurers due to recent falls in interest rates," it said.
Low interest rates can reduce a company's net assets and reduce future profitability due to a lower investment return on cash and fixed interest investments. Life insurers are particularly affected. This graph shows how New Zealand life insurers' buffers compare globally.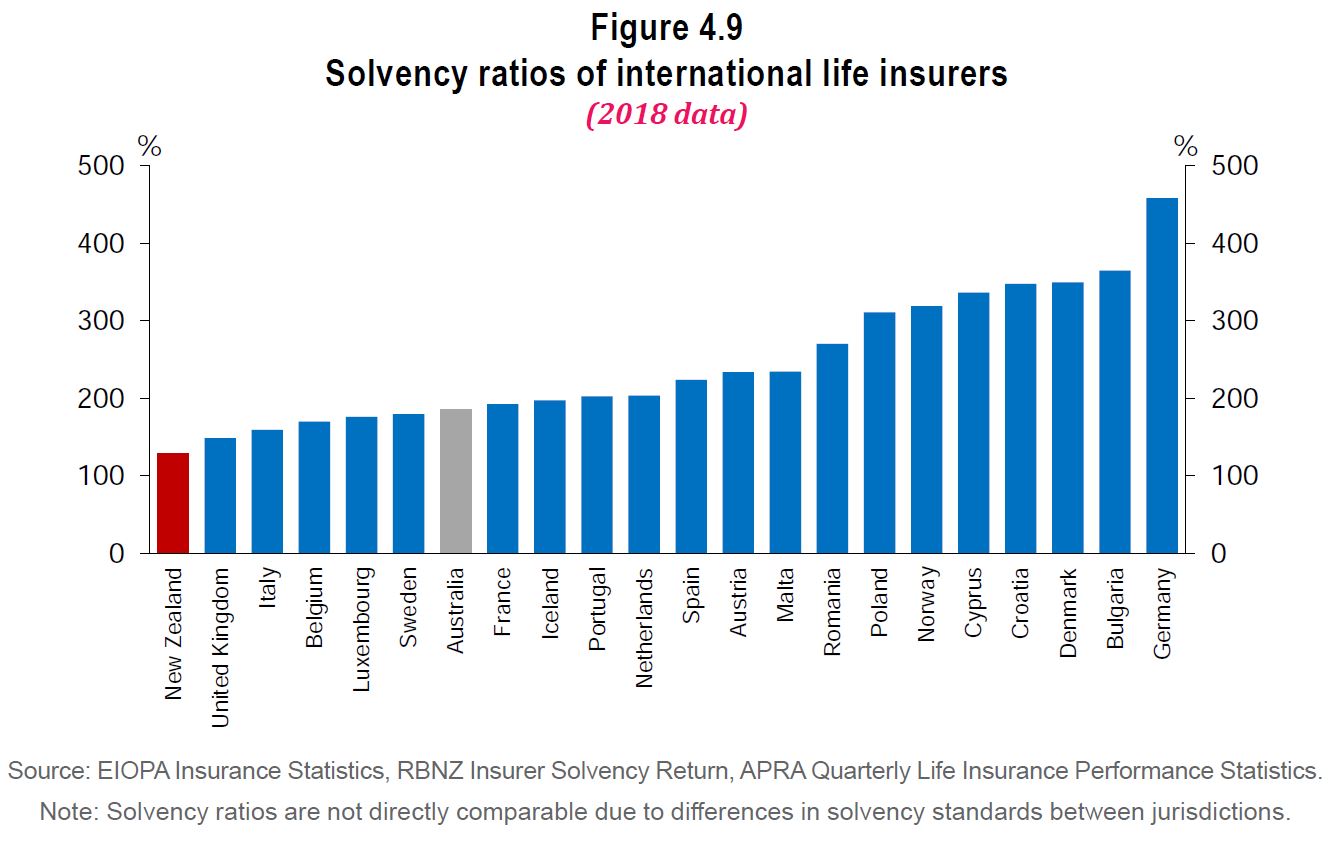 "Exceptionally low solvency buffers do raise concerns about the ability of insurers to meet the minimum requirements in the event of an adverse shock or major loss event," the RBNZ said.
It has sought information from 22 life insurers on their sensitivity to interest rate movements, and asked them to detail how they're managing the risks.
"The current difficulties highlight the potential need for stronger solvency standards to be incorporated within the supervisory framework," the RBNZ said.
Macquarie Wealth Management analysts believe life insurers, as well as insurers with branch structures, will be most affected by the Insurance (Prudential Supervision) Act review.
"We conclude general insurers headquartered in Australia or New Zealand have the least to fear, although it may slightly delay the size of prospective capital returns," they said, noting how that New Zealand's capital standards were raised after the 2011 Canterbury earthquakes to a global high.