IAG trumps Vero in the comprehensive car insurance department, providing more up to date policies for less; study reveals how your car insurer may leave you hanging if you're liable for injuring someone in an accident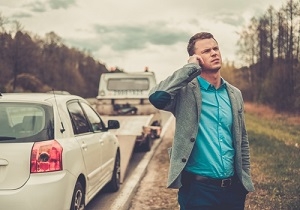 By Jenée Tibshraeny
Does paying more for car insurance mean you'll get a better quality product?
The simple answer is no.
Those in the insurance industry have always told me to shop based on quality, not price. There is after all no point paying for a safety net with holes you risk falling through.
I had assumed this meant I'd have to pay a higher price to get the necessary quality.
That was until I sat down and compared premium prices and cover between 11 comprehensive car insurance providers.
I realised there's absolutely no correlation between price and quality.
In fact, you could be paying more than twice as much if you opt for one insurer over another, and still wind up with weaker cover.
Some of the more expensive policies are sugar coated with small benefits that could come in handy, but what you really have to check is whether they cover the expensive essentials – the things you acknowledge you can't afford, so get insurance for.
AMI and State the most cost effective
This is how I have drawn my conclusions:
I got 80 comprehensive car insurance quotes, using set customer profiles, from New Zealand's main insurance providers.
I got quotes for a 30 and 50-year old female driving a 1995 Honda Civic, 2005 Holden Commodore, 2013 Toyota Corolla and 2015 Audi A4.
Keeping all factors making up the drivers' risk profiles as similar to each other as possible (excess, home address, modifications made to car, driving history, etc), I used the quotes to rank the insurance providers in the following order, from least to most expensive:
1. AMI (IAG)
2. State (IAG)
3. Trade Me Insurance (Tower)
4. ASB (IAG)
5. BNZ (IAG)
6. AA Insurance 
7. Westpac (IAG)
8. Warehouse Money (Vero)
9. Tower
10. ANZ (Vero)
Note I didn't include quotes from Youi in my premium price analysis as you had to provide it with a lot of additional information about your risk that would skew the comparison.
AMI was the cheapest for the 30-year-old in every instance, while State was the cheapest for the 50-year old in every instance.
ANZ was the most expensive across both age groups in all instances but one. It was between 85% and 140% more expensive than AMI and State.
It's also interesting to note that while it's marketed itself as a new value brand, Warehouse Money proved to be relatively pricey.
See this page for all the quotes and more information about my methodology.
The missing "essential"
I found there wasn't nearly as much variation between the quality of cover offered by different insurance providers, as there was between the price.
While all the insurance providers generally cover the car insurance essentials to a similar level, there is one "essential" missing from three of the more expensive providers' policies.
ANZ, Warehouse Money, AA Insurance (the former two underwritten by Vero) don't provide legal liability that covers you, the motorist, if you accidentally injure an uninsured person. Youi doesn't provide this cover either.
All insurers in my study cover you if you cause accidental loss or damage to someone else's property – ie bump their car or run into their fence – but these four providers don't provide legal liability cover for 'accidental bodily injury'.
AA Insurance says it'll include this benefit in its policies from April, due to law changes made under the Sentencing Amendment Act 2014.
Under the Act, the courts have been given more power to award compensation for losses suffered as a result of personal injury.
This means they can impose a sentence of reparation to meet any shortfall in a victim's ACC compensation.
You could accordingly be liable for paying larger sums of money to a person you injure – physically and mentally. This move towards a more litigious model means you could also face higher court costs in the process.
The insurance providers that do include the accidental bodily injury benefit in their policies, provide cover of between $100,000 and $1 million.
Yet some provide cover that gives greater consideration to the Sentencing Amendment Act 2014 than others.
Under the policies of Tower and Trade Me Insurance (underwritten by Tower), you won't be covered if you're ordered by the courts to pay reparations for causing accidental bodily injury to another person.
Yet under the policies of AMI, State, ASB, BNZ and Westpac (all underwritten by IAG), you will be covered if you're ordered to pay reparations. Note you won't be covered if you have a crash due to intentionally driving recklessly, not having a licence, or drive under the influence of alcohol or drugs.  
While AMI, State, ASB and BNZ provide the best benefits in this regard, they are also among the five cheapest insurance providers in my analysis.
Larger variation in price than in cover  
Other than this "essential" benefit, pretty much all the insurance providers (including Youi) will cover you for the basics:
- Repair your car to the same condition it was in before it was damaged.
- Pay you the agreed or market value of the car if it's uneconomic to repair, or if it's stolen.
- Cover you for legal liability of up to $20 million for any loss or damage you cause to someone else's property.
- Cover the cost of removing your car if it's damaged and transporting you home.
The differences come when observing the less essential benefits – the bells and whistles if you like.
Tower, State and all of the banks for example will cover you and sometimes your family for any medical costs you may have to pay due to being in an accident. They'll also provide cover for accidental death or permanent disablement.
All insurers other than AMI and State will also cover accommodation costs if you end up being stranded away from home.
Key and lock replacement (usually excess-free) for if your keys are stolen is also covered by all the insurers other than AMI, Tower and Trade Me Insurance.
It's worth noting AMI is the only insurance brand that doesn't automatically cover you if your car is damaged while driven by someone under the age of 25. They have to be listed in the policy document to be covered.
The other insurers will make you pay a higher excess if your car is damaged while in the care of an under 25. Some also offer discounts if you agree to have no cover for under 25s.
See this page for a detailed table comparing cover between various insurance providers.
Ombudsman: Quality of cover not an issue with comprehensive car insurance
The Insurance & Financial Services Ombudsman (IFSO), Karen Stevens, says she hasn't routinely noticed people encounter problems with certain car insurance providers over others due to differences in the quality of cover offered.
"The sort of complaints we get are more along the lines of people paying premiums and then thinking that when they have an accident they're going to get the amount that's specified on their schedule for their vehicle, when for an actual fact they're only going to be covered for the indemnity value for the vehicle," she says.
She also suggests people take responsibility for adjusting the value of their vehicle when their policy comes up for renewal every year, so they don't end up paying higher premiums than necessary.
See this information sheet produced by the IFSO for more tips on car insurance.