Commerce Commission's Youi probe in final stages as prudential regulator the Reserve Bank notes 'important and serious issues and allegations'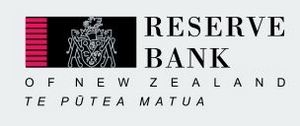 The Reserve Bank, which licences New Zealand insurers as prudential regulator to the sector, is describing the issues raised and allegations made about Youi in yesterday's Interest.co.nz article as "important and serious."
Freelance journalist Diana Clement's detailed investigation into Youi customer complaints and look at the company's sales culture comes against the backdrop of a Commerce Commission investigation into Youi.
A Commerce Commission spokesman told Interest.co.nz after Clement's story was published that its current investigation is in its final stages.
"Our current investigation is in its final stages so we aren't able to go into further detail just yet," the Commerce Commission spokesman said.
The Reserve Bank, meanwhile, is the prudential regulator and supervisor of all insurers in New Zealand, and is responsible for administering the Insurance (Prudential Supervision) Act 2010. Under the Act insurers must be licensed and Youi is licensed by the Reserve Bank.
A Reserve Bank spokesman said whilst the issues and allegations raised in Clement's article are important and serious, the ball's in the Commerce Commission's court.
"While the issues raised and allegations made in the article by Diana Clement are important and serious, relationships between insurers and customers are governed by consumer protections laws and not by the Reserve Bank or the Insurance (Prudential Supervision) Act 2010. The Reserve Bank's focus is on systemic issues and maintaining the stability of the financial system, rather than on the way that institutions and customers interact with each other," the Reserve Bank spokesman said.
"The Insurance (Prudential Supervision) Act 2010 doesn't give the Reserve Bank powers to regulate for or supervise the way that an insurer interacts with its customers. The Commerce Commission, which your article notes is already involved, is the correct agency for these issues."
A spokesman for the Financial Markets Authority, which enforces the Financial Markets Conduct Act, said the FMA has provided information to the Commerce Commission as part of its current investigation.
As detailed by Clement some of the allegations from Youi customers include: 
• Being ambushed into handing over payment details when they were only looking for a quote;
• Having their bank accounts and credit cards charged for policies they weren't aware they'd agreed to, or had asked not to activate until they said so;
• Being hit with repeated dishonour fees from their banks because of Youi debits they weren't expecting. Many didn't appreciate that they'd agreed to sign up to a policy or thought it was cancelled;
• Some of the policies on offer fail to include cover considered standard by most New Zealand insurers such as goods away from home with contents insurance;
• Not being made aware that they're not covered for accidental damage and/or for their mobile phones with standard Youi policies;
• Sales agents who are remunerated according to how much business they sell or retain allegedly manipulating information in people's policies in order to make the premium acceptable, but therefore putting customers at risk of having claims declined;
• Emails to cancel policies not being actioned and customers not told that Youi doesn't accept email cancellations;
• Staff allegedly telling customers that policies have been cancelled but failing to cancel policies in order to keep their performance based commissions. And;
• Staff members upselling policies instead of cancelling. 
Youi's marketing manager Trevor Devitt told Clement customers have mis-represented what happened in their phone calls. Youi had been "fully co-operative and transparent" in its dealings with the Commerce Commission, Devitt added.  
"We're awaiting their final response to the investigation," Devitt said. 
He also told Clement that data manipulation was "completely unacceptable" and, when identified, was dealt with decisively.
"Any former staff members who have provided you with information may therefore be disgruntled and could very well have been subject to disciplinary action," said Devitt, adding Youi's sales advisors are not paid on a commission basis.
*This article was first published in our email for paying subscribers. See here for more details and how to subscribe.