Judge orders Tower to pay quake claimant more than 4 times settlement offer; Finds insurer guilty of withholding information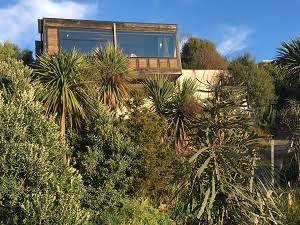 A High Court ruling against Tower has raised questions over the extent to which legal disputes could see the insurer's 2010/11 earthquake claims cost blow out.
Justice David Gendall has ordered Tower to pay a Christchurch couple $1.62 million for their quake-damaged home to be rebuilt, further to it originally, in 2013, offering to pay $362,084 for the house to be repaired.
With Tower forced to pay four times more to settle the claim than anticipated, the property's owner, Greg Young, questions whether the insurer has put enough money aside to pay the 564 quake claims still on its books. Tower expects 100 of these to involve legal disputes.
"They've got absolutely no idea what the cost of the repairs is," Young says.
Therefore he believes one can't trust the figures Tower is using as it seeks Reserve Bank approval to ring-fence its problematic quake-related business from the rest of its business.
Winching technique too unusual to cut it
Coming back to the court ruling, Gendall says Tower breached its contract with the Youngs by opting to repair their home by winching it up the hill it slid 116mm down during the February 2011 earthquake.
He says the winching technique doesn't align with Tower's policy to use "building materials and construction methods commonly used at the time of loss or damage".
He therefore deems the four-storey Mount Pleasant house irreparable and has followed Tower's quantity surveyor's advice and put a $1.62 million price tag on the rebuild.
The Youngs had wanted $2.10 million.
A Tower spokesperson says: "We are pleased that this judgement supports Tower's industry expert's costing."
Young, who's an architect, believes it's possible to rebuild his home for $1.62 million, but says there's no "fat" in this figure.
Tower guilty of withholding information  
Gendall has also ordered Tower to pay damages of $5000 for not acting in good faith by withholding information from the Youngs.
He has ruled Tower breached its contract by in 2011 withholding a subcontractor's report that said the Youngs' foundations couldn't be fixed.
Although it was only a brief report, it was crucial, as it recommended the house be rebuilt rather than repaired.
Gendall considers the fact it was withheld from the Youngs until 2015, a "serious breach of the defendant's obligation of good faith", and acknowledges it "may have prolonged matters to some extent".
"While the duty to disclose all material facts is often enforced against the insured, I have no doubt that a corresponding duty, especially at the stage of lodging and processing a claim, applies to the insurer," he says.
"It seems to me fundamental that an insurer should be required to disclose all relevant information material to a claim that the insurer knows or ought to have known."
While pleased with Gendall's ruling, Young is "insulted" by the level of damages awarded. He says $5000 is a "parking ticket" for a big company and isn't nearly enough to deter an insurer from withholding key information from its policyholders.
The Youngs had wanted to be paid exemplary damages of $100,000.
Tower cleared of delaying settlement process
Gendall says: "Although the plaintiffs [the Youngs] have effectively, to a significant measure, succeeded in their claim in this proceeding, a number of the items of relief sought are not appropriate here."
For example, Gendall has rejected the Youngs' allegation Tower unfairly delayed the claims settlement process.
He goes further to say the Youngs are "partially responsible" for prolonging the process, as they dug their heels in around some of their cost estimates that were wrong.
"There is no doubt in my mind that there have been real delays in this claim since it was promptly made by Mr Young in 2011. While I can understand the frustration of the entire negotiation process and the effects it has had on the entire Young family here, I do not find that the defendant was entirely at fault for the delay in this insurance claim," Gendall says.
"The claim must be viewed in the context of 25,000 other earthquake claims the defendant has processed since the Christchurch earthquake sequence began and the strained capacity of the available experts' pool to provide assistance and reports.
"No suggestion has been made in this case of the Young's claim "going to the bottom of the pile" if offers were not accepted.
"Undoubtedly though, this whole matter has seen a large range of experts engaged over different periods of time to consider, negotiate, and report on what must be seen as a novel repair strategy on a difficult site.
"Some of this, however, related to the need for additional surveying evidence following Mr Young's continued reliance on the early Budget Set Out figures which were clearly in error."
Youngs' wellbeing not Tower's responsibility
Gendall also rejects the Youngs' claim Tower didn't act in good faith by flip-flopping on its stance around whether their property was a repair or rebuild.
He dismisses the Youngs' demand to be compensated for the impact the stress of living in a damaged house has had on their son, who was 10-years-old at the time of the quakes.
"While some criticism may possibly be levelled at the defendant for not addressing or responding in a sympathetic and real manner when it was put on notice about [the child's] condition, I do not accept that it was either reasonably foreseeable in the policy for Tower to compensate the health and well-being of its occupants…"
Overall, Gendall rejects the Youngs' accusation that Tower breached good faith by being arrogant.
"The plaintiffs [Youngs] allege that there have been many high-handed actions by Tower in this case. However, overall on all the evidence which is before the Court, I do not find generally that Tower acted unprofessionally in its correspondence or dealings with Mr Young.
"To the contrary, some comments made by Mr Young, especially to and about Mr Sinclair, seem ill-intentioned."
'An agreement is difficult to achieve when the other party is not willing to negotiate' 
A Tower spokesperson says the judgement shows "Tower approached dealings with the Youngs in good faith and wanted to reach an agreement. 
"However, an agreement is difficult to achieve when the other party is not willing to negotiate and unfortunately, the case proceeded to court, which was not an ideal outcome for either party.
"As with all claims, we are committed to dealing fairly with our customers, in accordance with their insurance policy, and working hard to make sure they can get their lives back on track."
Yet Young says: "Tower knew the house had moved from day one, but they played games around it and ignored the effects it had on the family."
He accepts that while some of his accusations didn't hold up individually, they should have been able to carry some weight collectively.
Damages limited
Gendall says damages can only be awarded if "the insurer unjustifiably rejects the insured's claim". But this hasn't happened in this case, as the disagreement has centred on the winching repair method.
As for 'exemplary' damages, Gendall says he wouldn't have made Tower pay these because "exemplary damages for breach of contract are not permitted in New Zealand".
If they were awarded, they would be "reserved for extreme cases of flagrant wrongdoing" to deter "similar misconduct in the future".
Gendall has ordered Tower to reimburse the Youngs $25,000 for temporary accommodation costs, and has left the parties to settle expenses and experts' fees among themselves.
Neither Tower nor the Youngs have said they would appeal the decision. 
For more on this case, see this story, and this one. 
*This article was first published in our email for paying subscribers. See here for more details and how to subscribe.