Commerce and Consumer Affairs Minister commits to a 'significant package of insurance contract law reform in 2018'; Admits archaic disclosure rules are divisive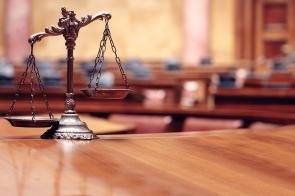 By Jenée Tibshraeny
The Minister of Commerce and Consumer Affairs is committing to reviewing legislation that has for decades been criticised for putting consumers on the back foot when dealing with insurers.
Jacqui Dean has told interest.co.nz she'd like to "commence work on a significant package of insurance contract law reform in 2018".
This is expected to include a review of the Insurance Law Reform Act, which essentially enables an insurer to decline a claim if the claimant innocently or mistakenly doesn't disclose information about themselves that the insurer deems material.
In other words, an insurer can decline a claim related to someone having a heart attack, if it finds out that on taking out the insurance policy, the claimant failed to mention the fact they had in the past taken ongoing medication for a back injury that had since healed.
The newly-appointed Minister is "scoping what work may be required to insurance contracts law", despite the National-led Government not doing anything in this area since the Labour-led Government released a Cabinet Paper in 2007 calling for an Insurance Contracts Bill to be drafted to bring together a handful of archaic insurance laws.
The paper noted: "The key areas requiring reform (as raised by industry, professional bodies, the judiciary, the Law Commission [in 1998] and Government) relate to the policyholder's duty of disclosure and the insurer's remedies for mis-statement and non-disclosure…
"The duty to disclose… can create a power imbalance between insurers and policyholders, because there are limited incentives for insurers to ask questions that signal to policyholders what information is important to underwriting their policy, and where questions are asked there is limited understanding by policyholders that there is a duty to disclosure matters outside the scope of the questions."
Dean acknowledges: "Our current disclosure obligations have resulted in a considerable number of disputes between insurers and consumers."
Yet she says: "The advent of the global financial crisis meant that the Insurance Contracts Bill was not progressed as resources were shifted to focus on the overhaul of financial markets regulation that resulted in the passage of the Financial Markets Conduct Act and related legislation…
"Other jurisdictions have made significant changes to their insurance contract law since the 2007 policy decisions were taken…
"Australia and the United Kingdom have clarified the information that consumers are obliged to disclose in their insurance contracts law, and I expect we'll take a good look at the options in this area as part of my insurance law reform programme in 2018."
This of course assumes the National Party remains in government after the September 23 election.
Dean aims to pass an Insurance Contracts Bill, which "consolidates and modernises New Zealand's insurance contract law", during the next parliamentary term.
The Insurance and Financial Services Ombudsman (IFSO), Karen Stevens, welcomes Dean's move, having spent years calling for a law change to oblige insurers to ask, rather than consumers tell.
She would like to see legislation that's closer aligned with that of Australia and the UK introduced, to better protect consumers who unintentionally leave out information.  
Around 10% of complaints brought before the IFSO scheme relate to non-disclosure.
Financial Services Complaints Limited CEO, Susan Taylor, likewise says non-disclosure is one of the main causes of complaints the external disputes resolution body deals with.
Insurance lawyer Andrew Hooker, in a column he wrote for interest.co.nz in February, goes further in highlighting the power imbalance the current law enables.
He points out that while an innocent consumer could lose huge sums of money by having their entire claim declined and policy cancelled due to non-disclosure, a High Court judge only fined Tower $5000 for breaching its duty of good faith by withholding an expert report from a customer affected by the Canterbury earthquakes.
"Why is it that the duty of good faith, which clearly applies to both insurers and their customers, has such a draconian outcome for the insured and such a slap on the wrist with a wet bus ticket for the insurer?" he questions.
He explains how a UK Supreme Court judge recently departed from the historical position that any false statement whatsoever would invalidate the entire claim, saying: "If the New Zealand courts are not minded to follow the recent UK Supreme Court judgment, then there needs to be serious consequences for breaches by insurance companies."
Stevens concludes: "There has to be a desire to change."
Up until now, this impetus hasn't been there. The Commerce and Consumer Affairs portfolio has been tossed between MPs; few of whom have been in Cabinet (including Dean and her predecessor Paul Goldsmith).
Yet Dean assures: "I have a busy legislative programme spanning competition and consumer law, intellectual property law, financial markets regulation and corporate law. Insurance contract law reform will be a key area to advance as my current legislative priorities are completed."