Auckland Mayor Phil Goff calls for the introduction of a building warranty or insurance scheme to avoid ratepayers forking out another $600m in a leaky homes saga; Govt to release paper on this soon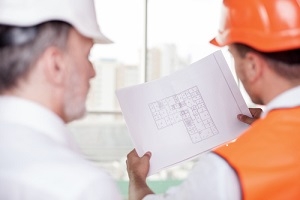 Auckland Mayor Phil Goff is making another call for central government to take the lead on enabling houses to be built more quickly in the super city.  
This time he wants to see a law change to transfer the liability of substandard building from local authorities that issue consents, to builders who do the work.  
The joint and several liability system we currently have means any party responsible for a loss can be required to pay up to the full amount of damages.
In practice councils hold the ultimate responsibly for defective building products they approve, as they are often the last ones standing with the deepest pockets.
In the wake of Auckland ratepayers footing a $600 million bill for the leaky home saga, Goff says councils are taking an overly conservative approach when issuing building consents.
He is therefore throwing his weight behind a Mayoral Housing Taskforce Report recommendation for central government to investigate introducing a building warranty or insurance scheme.
While the government has been considering this for several years, Building and Construction Minister Nick Smith says a policy paper is expected to be released within the next couple of months.
"Policy work is continuing. It is a complex issue that impacts on both the commercial and regulatory sides of the building industry," he told interest.co.nz.
Goff: "I don't want to see Council being excessively conservative"
At the release of his Mayoral Housing Taskforce Report Goff said he was "pretty keen" on the introduction of a building warranty of insurance scheme.
He then explained: "We're all fond of kicking Council, saying, 'This bloody building consent is taking this long and you're being far too tight'.
"But when you consider that figure… $600 million that Auckland ratepayers have picked up because of leaky buildings; when you consider the builder may have been responsible for the fundamental defects in a property that may have cost 10s of millions of dollars; you try to find that builder today - they've gone, they've liquidated, they're nowhere to be seen, and the liability comes back on to Council, because Council is the last person left standing.
"I don't want to see Council put in that position. I don't want to see Council being excessively conservative in terms of innovative building methods…
"I'd like to see a system where the builder then had to, through the insurance scheme, take responsibility for their own work. Where the ratepayer is protected and where the consumer gets more protection.
"Obviously nothing comes for free. And if you have a warranty system, the cost of that warranty comes back to the consumer. But rather that than the sorts of costs that have been imposed on Aucklanders as ratepayers and on individuals, where they haven't been able to get any redress anywhere."
Goff noted every state in Australia has a warranty and insurance scheme, which generally covers building work over a certain value for a period of six years.
If something like this was introduced in New Zealand, he said it would have to cover a period of at least six years.
"I know our council planners would feel a lot more comfortable if they had the surety of a warranty scheme where the insurer would only insure if the insurer felt that that particular builder was a good risk…
"If you have a consenting system where for example you have full confidence in the builder, because the builder has worked with you for many years, then the detail to which you have to carry out the inspections, and the time taken over the consent process, could probably both be reduced, without subjecting yourself to greater risk."
A third of builders may struggle to get insurance
New Zealand Certified Builders (NZCB), which has a membership constituting around a third of builders in the residential sector, already has a 10 year residential building guarantee.
This means homeowners are covered for structural and non-structural defects, loss of deposit, extra costs to complete the dwelling and any alternative accommodation requirements if they hire a NZCB certified builder.
The cover remains on a property, even if it is sold.
The organisation's chief executive Grant Florence says NZCA has $1.5 billion of cover underwritten by Lloyd's of London.
He maintains transferring the liability for building from councils to builders will be problematic. He believes around a third of builders will struggle to get insurance, as their work simply isn't up to scratch.
Florence says roughly a third of builders in New Zealand don't belong to a professional organisation like NZCB.
Ultimately, he would like the industry to "build in quality" and regulate itself, rather than having an external party, such as a local authority issue consents.
He accepts this is a far cry, but sees merit in NZCB's certification and guarantee system being rolled out more widely.
Law Commission recommends capping councils' liability
This issue of liability has been on the government's radar for some time.
In 2014, Smith said he agreed with Law Commission recommendations made at the time to retain the current rule of joint and several liability.
Yet he acknowledged: "There are, however, some issues around fairness between defendants that warrant further consideration, particularly in the building sector."
The Law Commission suggested local authorities' liabilities be capped, initially at $300,000 for each claim relating to a single dwelling; and $150,000 per dwelling for claims from dwellings in a multi-unit complex, with a $3 million cap per multi-unit development.
It also suggested there be "discretion to grant relief to such a minor defendant, to allow courts to do justice in particular cases. The discretion should be exercised rarely and within limits that balance the interests of the person who suffered the loss with the person who caused the loss."