The insurance market may be consolidating, but the RBNZ says it's still attractive to overseas companies. We consider who's showing interest and look at what the new entrants to the market are up to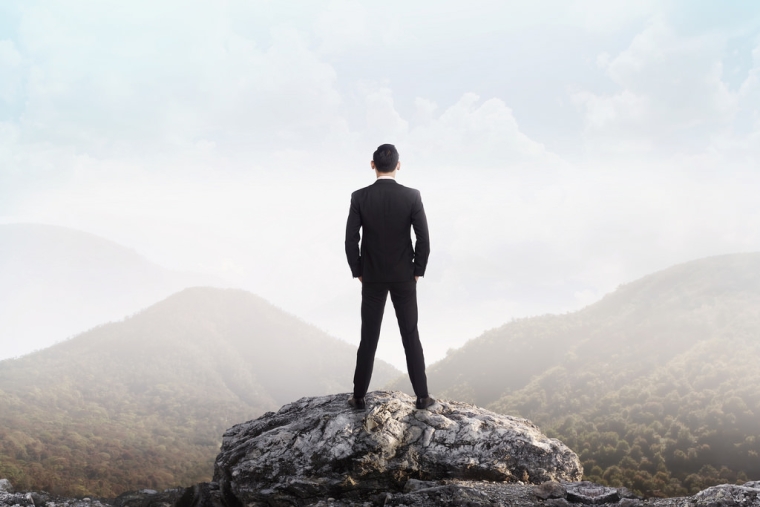 The Reserve Bank (RBNZ) is receiving "ongoing strong interest" from insurers looking to come to New Zealand, despite the market consolidating in recent years.
The RBNZ, in its latest biannual Financial Stability Report, says the interest suggests the New Zealand insurance market is an "attractive business proposition".
"This may reflect a growing population as well as new opportunities for technology-based innovation in the sector," it says.
Canadian giant, Fairfax Financial Holdings, is among the companies whose expressions of interest in New Zealand have been public.  
It in February made a bid to take over Tower, but terminated its agreement with the local insurer in June, after its offer was gazumped by Suncorp's Vero. Vero's offer has since been blocked by the Commerce Commission.
AIG and Zurich keen to crack general insurance oligopoly
The NBR's Tim Hunter earlier this month reported AIG New Zealand, a subsidiary of US-based global insurer AIG, may also have been keen on Tower.
AIG already offers specialised business and personal insurance in New Zealand, so a move to buy Tower would broaden its reach into the mass general insurance market. 
While the company has declined interest.co.nz's request for comment, AIG Australia's CEO Noel Condon, is quoted in KPMG's 2017 Insurance Update, talking about challenging the incumbents - IAG and Suncorp.
"We are increasing pricing, staying the course and we are trying to take on the big guys," he says.
"Actually, we are going to take on the big guys because I think they have a big piece of the home insurance market over there and it is time for disruption."
Zurich Australia's CEO of general insurance, Raj Nanra, is also quoted, saying: "75% of that market (New Zealand) is controlled by two carriers and there is opportunity to disrupt for Zurich."
Zurich has likewise declined interest.co.nz's request to expand on its remark. It already offers insurance to businesses in New Zealand.
Tech-focussed, Ando, collects $30m in premiums in year one  
The Hollard Insurance Company, which underwrites insurance for Ando, was the last company to be granted an insurance licence by the RBNZ.
While Hollard is South African-based, it operates in New Zealand as a branch of its Australian regulated business.
Ando in January 2016 started selling commercial insurance through brokers, and has since branched out to offer home, car, contents and cyber insurance.
Its founder, CEO, and major shareholder, John Lyon, was formerly the CEO of Lumley.
Speaking to interest.co.nz last year, he said Ando aimed to shake up the insurance industry by better using data about customers' lifestyles and spending habits to determine their risk profiles.
Lyon said this could potentially lead to it being the first insurer in New Zealand to use information its customers haven't directly given it, to price premiums.
While Ando's financial results aren't publicly available, its website says it wrote $30 million of premiums in its first year of trading.
Newbies, Berkshire Hathaway and Youi, settle in
The other major new entrant to the general insurance market is Youi.
After getting a RBNZ licence in July 2014, the South African insurer has been fined by the Courts and the Insurance Council for using dodgy sales tactics.
In its first (not quite full) year of operating its gross written premium was $5 million. This increased to $26 million in the year to June 2016 and $31 million in 2017. It also reduced its loss to $6 million in 2017.
And then there's Berkshire Hathaway. Granted a licence by the RBNZ in June 2015, it bought a 3.7% stake in IAG and entered into a 10-year agreement, whereby it takes 20% of IAG's premiums and pays 20% of its claims.
Berkshire Hathaway also offers a range of specialised insurance products in the commercial space.
Sovereign sale further consolidates life market
Turning to the life insurance market, the RBNZ acknowledges the Australian bank-owned insurance businesses that have been on the block recently.
"One factor influencing this trend has been the requirement for Australian banks to increase the amount of capital they hold against their banking exposures," it says.
"As such, some banks are selling their insurance businesses to release capital and, in the process, simplify their business by offering insurance as an intermediary service rather than as an underwriter."
However the major proposed sale of the year will result in a consolidation, rather than broadening, of the New Zealand insurance market, as an incumbent life and health insurer is set to buy the country's largest life insurer.
Hong Kong-based AIA in September announced it had agreed to buy the Commonwealth Bank of Australia's insurance units, which includes Sovereign.
Investment/insurance combo a NZ first
Looking back a little further, the RBNZ granted Lifetime Income an insurance licence in December 2015, related to an annuities product launched by the former ACC and AXA CEO, Ralph Stewart.
Lifetime explains: "For the first time in New Zealand, Lifetime can help you turn your savings into a fortnightly income that's guaranteed to last the rest of your life, no matter how long you live.
"Regardless of what happens to interest rates or financial markets, the income you get from your nest egg is insured and guaranteed for life."
Bigger picture
KPMG, in its insurance report says: "Although existing markets will be exposed to increased global competition, insurance firms will need to look within at their abilities to adapt to the increasing pace of change; these may, in totality, be better indicators of future success."
The RBNZ, in its Financial Stability Report, notes the general insurance sector's profit margins have taken a hit over the past year - largely due to the Kaikoura earthquake, a number of weather-related events and higher motor insurance costs.
It says the commercial insurance market also remains very competitive, particularly for commercial property. This is testing insurers' underwriting discipline as they try to balance sales objectives and underwriting quality.
As for the life insurance sector: "The low interest-rate environment and high levels of broker commission continue to present challenges to life insurers."