EY says it didn't know the Reserve Bank was investigating CBL when it gave the company's founder, Peter Harris, its NZ Entrepreneur of the Year award last year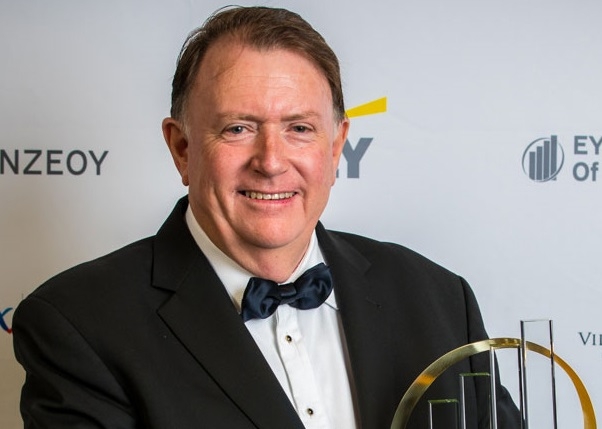 The head of CBL Corporation has withdrawn from EY's global Entrepreneur of the Year competition, after being crowned EY's New Zealand Entrepreneur of the Year last October.
EY says it only found out the Reserve Bank of New Zealand was investigating CBL Corporation's subsidiary - CBL Insurance - after it gave its founder and managing director, Peter Harris, the award.
It says: "We remain supportive of the independent NZ EOY [Entrepreneur of the Year] judging panel which made its decision in October 2017, based on the financial and other information supplied by the nominee."
The auditing and advisory firm will decide whether or not to revoke Harris's title once the Reserve Bank's investigation is complete.  
EY says under the terms and conditions of the New Zealand award, it can be revoked "if a participant has, or is alleged to have, engaged in actions that would adversely reflect on the program".
CBL Insurance is being investigated by the Reserve Bank around its solvency position. An application by it to the High Court saw CBL Insurance put into interim liquidation on February 23. CBL Corporation was put into voluntary administration then too. 
On the 'Meet the 2017 winner' page of its website, EY describes Harris in the following way:
"As the Group Managing Director of CBL Corporation - an international specialist insurer and reinsurer focused on credit and financial risk - he has built a brand with over 500 employees in 8 offices, spread across 25 countries.
"Peter led a successful IPO in 2015 followed by listing on both the NZX and ASX - a first in NZ under the new Financial Markets Authority listing rules. In June 2017 the company entered the S&P/NZX50 Index.
"In both an entrepreneurial and business sense Peter thrives on risk!"
Deloitte audited CBL Corporation's 2016 financial results.
2017 results 
CBL Corporation's administrators say the company's 2017 results won't be reported to the market.
While this breaches NZX listing rules, they note the usual penalty of having the trading of the company's shares suspended is meaningless, as such a suspension had already been put in place on February 8.
The Financial Markets Authority (FMA) and NZX have released a statement saying: "Given the circumstances surrounding CBL, the FMA and NZX are concerned that CBL may have been in breach of various obligations, including its continuous disclosure obligations. 
"The FMA and NZX will be working very closely with the Reserve Bank to assess the information available to us. The FMA has also requested further information as appropriate from overseas regulators."
For more on the Reserve Bank's investigation into CBL Insurance, see this story.