First Credit Union's First Insurance to offer insurance via other NZ credit unions after Co-op Money sells its insurance operations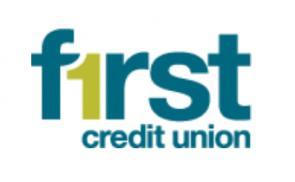 First Credit Union, the country's biggest credit union, says its insurance company is now able to act as a full life insurer and take on business from other New Zealand credit unions.
In a statement First Credit Union says the Reserve Bank has confirmed the insurance licence of First Insurance Ltd has been modified allowing it to become a full life insurer. First Insurance is a fully-owned subsidiary of First Credit Union, and will be underwriting both the loan protection and the funeral insurance offered to its nearly 60,000 members.
First Credit Union says having used external insurers for almost 20 years the opportunity to maintain income within the credit union and deal more quickly with, and be closer to members, is very important.
"The licence modification also means that First Insurance Ltd is not limited to providing insurance to our own members so we will be looking for further opportunities in the wider community of NZ-based credit unions."
First Insurance Ltd was licensed by the Reserve Bank on June 1. As reported in July First Credit Union has stopped taking business services from Co-op Money, the industry association for member owned credit unions, amid a fallout over strategic direction. Co-op Money sold its non-life insurance business to Provident Insurance, and its life insurance business to Pinnacle Life, with the Reserve Bank approving the sales on July 23 and August 9. Co-op Money's minimum solvency capital was below what was required under its Reserve Bank insurance licence at both June 30 2017 and June 30 2018.
First Insurance Ltd has a BB+ credit rating with a stable outlook from Fitch.