Commerce and Consumer Affairs Minister Kris Faafoi tells insurers to communicate price and policy changes more clearly, but won't force them to ensure insurance remains accessible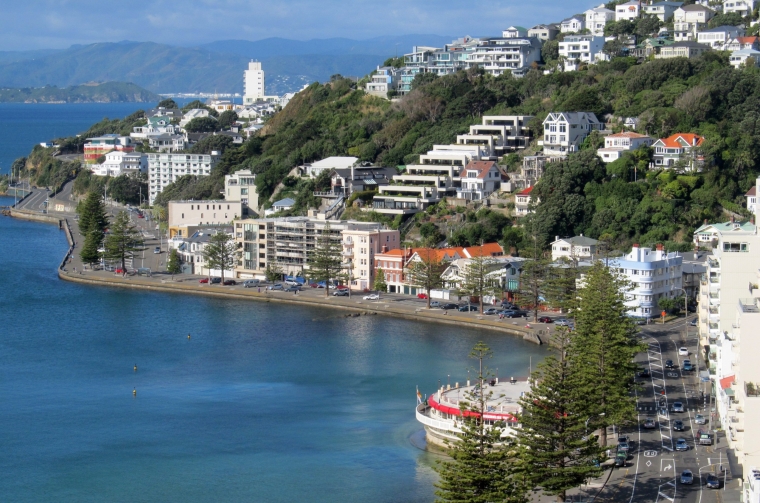 The Government is warning general insurers not to spring price and policy changes on their customers.
The message from Commerce and Consumer Affairs Minister Kris Faafoi follows the country's largest general insurer, IAG, on March 4 adopting a new approach to pull back from writing new contents insurance policies in Wellington.
IAG's move signifies another step towards it reducing its exposure to Wellington. In July last year it announced it was following Tower in using a risk-based pricing model, which would see it more aggressively hike premiums for homeowners in flood and earthquake-prone parts of the country.
Speaking to interest.co.nz, Faafoi said the issue of accessibility to insurance cover wasn't bad enough for him to justify stepping in.
"We're a long way away from intervention, but we're obviously watching it very carefully, because risks [around climate change and more severe weather events] are increasing," he said.
"Insurance cover for kiwis is extremely important to the government."
Asked if he was concerned that taking a more heavy-handed approach would spark a backlash from reinsurers, possibly prompting them to exit the New Zealand market, Faafoi said: "It's a delicate market.
"We're going to be very careful about what we're saying, which is why I think the insurance sector needs to take a lot more responsibility."
Faafoi said he hadn't seen signs of the general insurance market being uncompetitive, despite IAG and Vero (which part-owns AA Insurance) accounting for about 70% of the market.
Nonetheless, he said: "When you do get a decision like this around coverage, you watch things pretty closely."
IAG's change of approach towards contents insurance will affect all its brands, including AMI, State, NZI, Lumley and Lantern Insurance, as well as the products it underwrites for the likes of ASB, Westpac, BNZ and The Co-operative Bank.
It's also significant because as of July, the government-run Earthquake Commission will no longer provide up to $20,000 of cover for contents damaged in a natural disaster. 
'You can't just go from zero to a hundred'
Faafoi said following the Canterbury and Kaikoura earthquakes it was well-known that insurers were applying risk-based pricing models to home insurance. Yet IAG's move was the first he'd seen of contents cover being affected too.
"From my perspective, they [insurers] need to do a much better job of informing their customers as to why this is happening," he said.
"They also have to be mindful of what price increases, what coverage changes, mean to the average consumer.
"Because you can't just go from zero to a hundred in a short amount of seconds without someone being shocked."
IAG has been vague about its new approach towards contents cover in Wellington.
It said on Monday it was continually reviewing its approach to risk in Wellington, and was giving "priority to existing customers with regard to contents insurance".
The company said it was still writing new contents business in Wellington, but wouldn't specify whether this meant it would insure say 5% or 80% of people who applied for cover.
IAG also refused interest.co.nz's interview requests.
It isn't the only company that's been cagey about changes to its risk appetite.
Tower last year misrepresented the changes it made to its pricing, to the point its CEO during a Radio NZ interview wrongly lead the public to believe that 97% of Tower customers would receive home insurance premium decreases.
While changes at Tower and presumably IAG largely relate to earthquake risk, Faafoi said the Government was working with insurers to figure out how to protect communities at risk of climate change-induced flooding.
Climate Change Minister James Shaw last month told interest.co.nz insurers were "acting very responsibly".
He assured insurers and banks wouldn't end up being the ones to essentially decide who would pay for climate change.