'Game-changing' KiwiSaver rule changes to see default KiwiSaver funds switched from conservative to balanced, and default providers banned from investing in fossil fuel production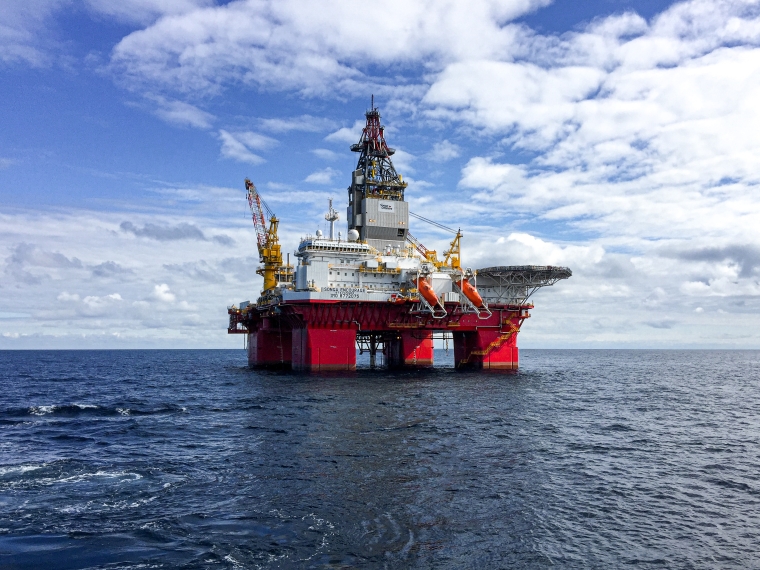 KiwiSaver providers will soon be required to put default members' funds in balanced, rather than conservative investment funds.
They'll also be banned from investing default members' money in fossil fuel "production" and illegal weapons. Investment in companies that only sell, but don't produce fossil fuels like petrol, will still be allowed.
The rule change will be made in July 2021, when the seven-year long contracts the government has with nine default fund providers expire.
Better bang for more investors' bucks
The change to balanced funds means people who don't actively choose to invest in another fund when they're enrolled in KiwiSaver, will be signed up to a slightly higher risk, higher return fund than is currently the case.
Finance Minister Grant Robertson believed this would see people get more bang for their buck.
Most default KiwiSaver members are younger, so have time to recoup potentially greater losses suffered from being in a balanced rather than conservative fund.
Only 8% of the nearly 400,000 KiwiSaver members who were in default funds (without this being an active choice) as at March 2019, were over the age of 60.
So, the portion of members with shorter investment horizons, who arguably should be in conservative funds, is fairly small.
Conservative funds are best suited to investors who would like to access their money in two to six years' time, as growth assets like shares and commercial property only make up 10% to 35% of these funds.
Balanced funds are recommended for investors with five to 12-year horizons, as they're 35% to 63% comprised of growth assets.
'Moving away from fossil fuels doesn't have to mean lower returns'
Commerce and Consumer Affairs Minister Kris Faafoi said banning default providers from investing in fossil fuel production supported a transition to a lower carbon economy.
"It also makes sense for the funds themselves given that there is a risk of investing in stranded assets as the world moves to reduce emissions," he said.
"In 2017, the $47 billion NZ Superannuation Fund adopted a climate change investment strategy that resulted in it removing more than $3 billion worth of stocks that exceed thresholds for either emissions intensity or fossil fuel reserves, without negatively affecting performance.
"So we know that moving away from investments in fossil fuels doesn't have to mean lower returns."
Green Party co-leader, James Shaw, claimed the ban as a "win" for his party. 
Asked how the change would affect providers' abilities to invest in index-tracking funds that track markets that include fossil fuel companies, a spokesperson for Faafoi's office said more detail on the threshold and definition of the exclusion was yet to come. 
Research by charity, Mindful Money, found $1.6 billion of all KiwiSaver funds (worth about $60 billion) are invested in companies that are engaged in fossil fuel production. 
As at March 2019, default members' investments were worth $9 billion.
Altogether there are about 690,000 KiwiSaver members in default funds - 290,000 of whom have actively chosen to be there.
The Ministry of Business Innovation and Employment will start a procurement process to (re)appoint default providers later this year.
It will consider providers' fees and their commitments to educating and engaging their customers. 
The current default providers are AMP, ANZ, ASB, BNZ, BT Funds (Westpac), Fisher Funds, Booster, Kiwi Wealth (KiwiBank) and Mercer.
Postive feedback on shift to balanced funds 
BNZ's general manager of wealth, Peter Forster, coined the shift to balanced funds a "game-changer" that will see people's money work harder for them from day one.
"This is especially true for younger people. Most new default members are younger as they are entering the workforce for the first time, and a balanced fund will likely deliver them higher returns over KiwiSaver's long timeframes," he said.
Summer Investment Committee chair and authorised financial adviser, Martin Hawes, made a similar point.
He also preferred making a balanced fund the default, as opposed to taking "life stages" approach (which has been floated in the past), whereby KiwiSaver members would be automatically enrolled in funds with different risk profiles based on their age. Hawes believed this approach was too blunt.  
Simplicity's head of communications and education, Amanda Morrall, made the same point around most default members being young enough to benefit from being in a balanced fund.
In fact, KiwiSaver members, whose employers have chosen Simplicity as their "preferred provider", are put in balanced funds if they don't choose another fund.
Details required on fossil fuel ban
Forster said he looked forward to seeing detail around how the requirements would work and wanted to work with the Government "to help make sure their goals are implemented in the best way".
"BNZ has a responsive and flexible approach to responsible investing, constantly evaluating what our customers expect from us in balancing good returns and socially responsible investing."
Asked whether he thought the Government's approach was too heavy-handed, Hawes said no - not for default funds, which are expected to be more regulated.
He believed imposing such rules on other KiwiSaver funds would be problematic, as investors have varying views on what's "ethical".
Morrall was supportive of the rule change, noting that Simplicity doesn't invest in "fossil fuel extraction".
The Commission for Financial Capability also backed the changes.
Retirement Commissioner Jane Wrightson said a survey of 2000 New Zealanders, undertaken for the Commission's three-yearly retirement income policies review, showed 41% of KiwiSaver members wanted fossil fuels excluded from their funds.  
However, there were only 10,361 KiwiSaver members invested in funds specifically deemed "socially responsible" by the Financial Markets Authority, as at March 2019.
National opposed to "nanny state" fossil fuel ban
National's finance spokesperson Paul Goldsmith said: "It shouldn't be up to Jacinda Ardern to tell Kiwis they can't invest in a product they use legally every day.
"Is Ardern also going to ban New Zealanders from investing in products which contain sugar, or fast food, alcohol and dairy? 
"With this government it wouldn't surprise me if while they ban investing in these things, they make investing in marijuana compulsory."