Housing Minister indicates changes will be made to make it easier for first-home buyers to access KiwiSaver funds for houses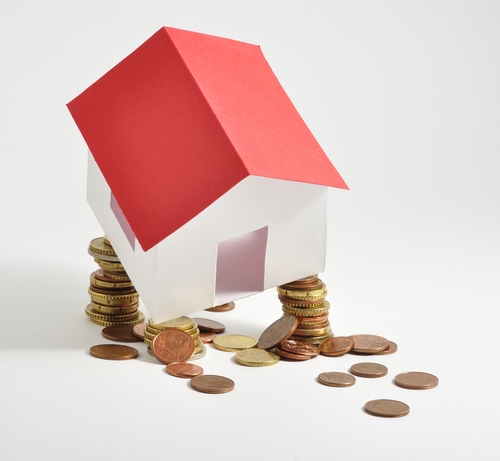 Housing Minister Nick Smith says the Government's looking at making it easier for first home buyers to access their KiwiSaver funds in order to be able to put a deposit down on a house.
He told Television New Zealand's Q&A programme that adjustments may be made to thresholds that apply for people seeking the Government grant that is available when they access KiwiSaver funds and buy a first home.
At the moment there are a NZ$100,000 per year for two people income cap and house price limits of between NZ$300,000 and NZ$400,000 - with Auckland having the NZ$400,000 figure.
Smith's comments come as the Reserve Bank is considering applying "speed limits" on high loan to value (LVR) lending. See all our articles on this subject here. 
The move has met strong opposition both from the Government and other major political parties. The Government wanted to see first home buyers excluded. But the RBNZ has made clear it does not favour such exclusions.
However, the Government is now clearly working on another way around the LVR lending limits that will enable first-time buyers to get into houses.
"The Government has made it plain to the Reserve Bank that we want to see home ownership rates improving and that's where I am quite confident that we are going to be able to come up with a package that will see those issues of financial stability addressed, improved home ownership and trying to take that bubble out of particularly the Auckland market," Smith said.
"I'm confident having been involved in those discussions [with the RBNZ] that we are going to get a package that works well both for the New Zealand economy and for those aspiring young families that want their own home."
Smith said there were "some things" that could be done with KiwiSsaver.
"I'm worried that the household thresholds and income thresholds have not been shifted for some years and it is a barrier.
"We may make some moves in parallel with the Reserve Bank around where those thresholds are to make it easier for home buyers as we try and deal with this bigger problem [of housing supply]."
He said it was difficult to find a house in Auckland for under NZ$400,000 and this was making it hard for first-time buyers to access the start-up help from the Government.
"I'm having a fresh look at that. I think it is important that those levels are realistic and need to respond to some of the changes that have occurred in the market.
"I'm hugely encouraged and very positive about the way the Kiwisaver scheme is helping New Zealanders build up a deposit to be able to buy their own home.
"We saw this year over NZ$130 million dollars of deposits placed on homes from over 11,000 New Zealanders from their KiwiSaver funds that's an eight-fold increase on just two years ago. And while it is retirement savings, the most important part of KiwiSaver is savings overall."
Smith rejected any idea that it might be a bad thing that young Kiwis are going to be using money ear-marked for their retirement in buying property.
"If young kiwis are using their KiwiSaver funds to buy a first home that is a good thing.," he said.
"I think all New Zealanders acknowledge that if you get to your retirement years and you don't own your own home, that you are having to pay rent, that you are not in nearly as good a position as if you had been able to get that deposit and own that first home.
"Kiwisaver of course helps the concerns that the Reserve Bank Governor has because he is worried about people going in with zero, five percent – very low deposits on homes. If we are able to get Kiwisaver working, get people's deposits built up then he is comforted by the fact that there are less of those very risky mortgages – ninety five, one hundred percent, because they have that larger deposit."