NZ registered, previously offshore operating, building society eyes NZ wealth services including KiwiSaver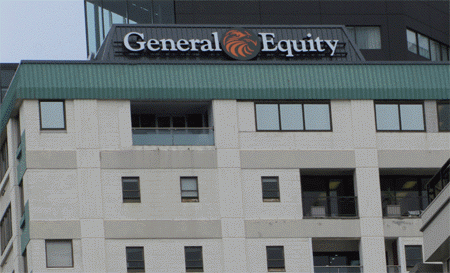 By Gareth Vaughan
The General Equity Building Society, which last month told interest.co.nz it was "accountable" to the Financial Markets Authority (FMA) which the FMA refuted, is now being drawn under the FMA's umbrella to be monitored for compliance with anti-money laundering laws following its move to offer investment and retirement advice within New Zealand.
General Equity's new annual report says its recently established wealth division, headed by Authorised Financial Adviser (AFA) Keith Hayes, has "entered into arrangements" with ANZ's One Path Investments and Life, Partners Life Insurance, and Asteron Insurance.
"This new department will provide investment and retirement planning, KiwiSaver and risk management (insurance) services in New Zealand and (the) Asia-Pacific region," the annual report says.
Mark Bayoud, General Equity's Malaysian resident director of international business, told interest.co.nz last month General Equity was "comprehensively" regulated by the FMA. Bayoud said the building society was accountable to the FMA "in every sense that we provide any service to anyone", via General Equity's disputes resolution process, by submitting annual audits to the FMA and through complying with the rules and regulations, as a financial institution, that the FMA stipulates.
However, in response to Bayoud's comments last month an FMA spokesman said: "FMA can confirm that it is not the supervisor for General Equity Building Society."
"We are aware that they have employed an AFA and we will be following this up to determine whether supervision of General Equity should fall under FMA," the spokesman added.
Now the FMA spokesman says the regulator has become the anti-money laundering supervisor for General Equity.
"This follows General Equity's appointment of an AFA and its establishment of a wealth management division," the spokesman said today. ""As they have an AFA they would be able to offer personalised (KiwiSaver) advice."
Although incorporated in New Zealand under the 1965 Building Societies Act, General Equity has been operating overseas. However, it recently took out naming rights on a downtown Auckland building which Bayoud said was because it planned to start offering financial services within New Zealand.
The Anti-Money Laundering and Countering Financing of Terrorism Act came into effect on June 30. However, entities incorporated in New Zealand but offering financial services overseas aren't supervised by any New Zealand regulator under the Act.
According to Hayes' LinkedIn biography he has previously worked for ANZ and Westpac, plus several insurers. The biography says at General Equity he's responsible for "the strategic management and profitability of a newly established New Zealand wealth management business with a boutique investment planning offering and an insurance and risk management advisory service."
According to the annual report, General Equity had total assets of US$8.8 million at March 31, up from just over US$8 million a year earlier. Total equity was put at US$4.5 million, up from US$3.2 million, member deposits down to US$2.9 million from US$3.4 million, and total liabilities down to US$4.3 million from US$4.8 million.
Last month Bayoud also said a fund managed by General Equity, that apparently holds US$6.2 billion in mining assets, is owned by a small group of Asian businessmen he wouldn't name with the assets predominantly in Thailand and Indonesia.
This article was first published in our email for paid subscribers. See here for more details and to subscribe.