Craig Simpson examines the asset mix of KiwiSaver default funds and finds surprisingly wide differences in how they meet their mandate in this $7.2 bln sector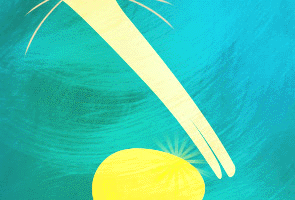 By Craig Simpson
Just how conservative is your Default Fund?
Actually, some are really conservative in the way they are investing. For example, AMP's Default Fund is almost 50% in cash or cash equivalents.
Others are not so - contrast AMP's with the Fisher Funds Two equivalent where only 12.7% is held in cash.
The managers running the country's nine default funds are allowed to invest between 15% and 25% into shares across either local or offshore shares but the rest of the fund can be invested across the other main investment sectors - cash, fixed income, property and alternatives.
There are some surprising trends, including intensive use of Vanguard funds by some, a wide range of investments allocated to cash, and even some with property exposures.
It is unlikely we'll ever see large allocations to either property or alternatives as these come in under the equity exposures for the purpose of the asset allocation mix.
These nine managers control funds worth $7.2 bln for about 710,000 members.
The table below outlines the asset allocations for the current nine default funds.
The second table outlines the top 10 investments inside each fund as disclosed under the respective periodic reporting regime.
Each quarter the fund managers for each scheme have to disclose their top 10 investment holdings and then following the end of the financial year (March 31) they disclose their entire portfolio, warts and all.
Default Provider
Cash %
Fixed Income
NZ/Aus:Int'l
%
Shares
NZ/AU:Int'l
%
Property %
Alternatives
 Other
%
 
3 year
return*
% 
AMP
46.3
14.7
14.7
7.1
17.2
 
 
 
5.3%
ANZ Default
25.4
14.5
39.3
4.3
10.4
3.1
 
 
6.0%
ASB
19.4
30.7
29.6
9.2
11.1
 
 
 
6.1%
BNZ
34.1
10.8
35.1
5.9
14.2
 
 
 
4.9%
Fisher Funds Two
12.7
43.9
24.2
6.0
6.5
6.8
 
 
5.4%
Grosvenor
26.6
25.8
27.8
6.4
12.5
1.0
 
 
n/a
Kiwi Wealth
40.5
9.7
30.1
 
19.7
 
 
 
n/a
Mercer
36.1
14.8
28.8
4.2
12.4
1.6
2.0
 
5.8%
Westpac
35.2
23.0
22.9
7.8
8.7
2.5
 
 
n/a
All the asset mix percentages have been rounded so the totals may not equal 100%
* This is our regular savings return after tax and fees based on our model investor for the year ending March 31, 2016. Fund returns showing n/a means the fund has not been going three years.
 
 Top ten holdings ...
Provider
#1
#2
#3
#4
#5
#6
#7
#8
#9
#10

AMP

Westpac cash deposit

Rabobank cash deposit

ANZ deposit

BNZ Bond

ASB note

ASB note

NZGS

ASB note

NZGS

Orbis Global Equity Fund

ANZ Default (ex OnePath)

Blackrock W/Sale Indexed Int'l Equity Fund

NZGS

NZGS

NZGS

NZGS

NZGS

BNZ deposit

NZGS

ASB deposit

Rabobank FRN

ASB

Westpac deposit NZD

Vanguard Int'l Shares Index Fund (Hedged)

Vanguard Int'l Shares Index Fund

ASB deposit NZD

ASB deposit

NZGS

NZGS

NZGS

ASB deposit

NZGS

BNZ

Russell Global Bond Fund

Nikko AM Wholesale Cash Fund

Russell Global Opportunities Fund (Hedged)

Russell NZ Fixed
Interest Fund

Russell NZ Shares Fund

BNZ  deposit

 
 
 
 
Fisher Funds Two (ex Tower)

Bayfair Mall

ANZ deposit

NZGS

NZGS

NZGS

NZGS

ASB FRN

Westpac FRN

Auckland Int'l Airport

Rabobank FRN

Grosvenor

Vanguard Int'l Credit Securities (Hedged)

Vanguard Int'l Fixed Interest Fund (Hedged)

Vanguard Int'l shares Index Fund (Hedged)

Vanguard Int'l Shares Index Fund

Kiwibank TD

ASB bank bill

NZGS

ANZ TD

ANZ deposit

NZGS

Kiwi Wealth

Vanguard Total Stock Market ETF

Vanguard Total Int'l Stock ETF

Westpac NZD account

KfW Banken
gruppe bond

Westpac TD

Westpac TD

ASB TD

NZ LGFA

ANZ TD

BNZ TD

Mercer

AMP NZ Cash Fund

ANZ Wholesale Sovereign Bond Fund

Challenger Harris Global Sovereign Bond Fund

CFS Global Corporate Bond Fund

Schroder Global Core Fund

Westpac account

USD cash account

Fisher Institutional Property Fund

Fletcher Building

US treasury security

Westpac

Vanguard Int'l Shares Index Fund

Vanguard Int'l Shares Index Fund (hedged to NZ$)

NZGS

NZGS

NZGS

Westpac  deposit

NZ LGFA

NZ LGFA

Fletcher Building

BNZ bond

Key: TD = term deposit, FRN = Floating Rate Note, NZGS = NZ Government Stock, NZ LGFA = NZ Local Govt Financing Agency, ETF = exchange traded fund
There are many similarities across these Default Funds but it is the differences that drive performance.
A majority of the schemes have an exposure to NZ Government Stock (NZGS), bank deposits (call and term deposits) and the Vanguard suite of funds - some hedged others unhedged. There is also a high passive investment style across the Default Funds which will be allowing the managers to keep their fees reasonable.
BNZ's six holdings make up 100% of the funds exposure. Russell Investments have several sub-managers in each fund and it is likely this Default Fund will be less diversified than the others although we can't categorically say this is the case.
Property and alternatives hardly feature in the top 10 investments - with one notable exception: Fisher Funds Two does have a NZ unlisted property exposure as its biggest holding as at March 31, 2016 (4.8% of the total fund).
Five out of the nine prefer global bonds over NZ securities.
Over the past three years the best performing fund after tax and fees on a regular saving basis has been the before tax has been ASB's Default Fund, closely followed by ANZ Default and Mercer. ASB's fund is roughly 20% cash and the allocations to bonds and equities are fairly even split between domestic and global.
The worst three year performance is from BNZ and they have a similar allocation to Mercer, with the exception of the property and alternative exposures.
We could draw a couple of conclusions from this. Firstly, the exposure to property and alternatives are adding value. And secondly, the sub-managers that Mercer uses in their various funds are adding considerably more value than for other funds. 
Fisher Funds Two's Default Fund has a substantial exposure to bond markets and will have benefited from the fall in global bond yields. Their exposure to cash and equities is considerably smaller than their peers. The fund also has a property exposure which is outsized compared to the other funds in the category.