FMA backs public call for KiwiSaver providers to be more upfront in disclosing the dollar value you're charged in fees and what you're tracking to get when you retire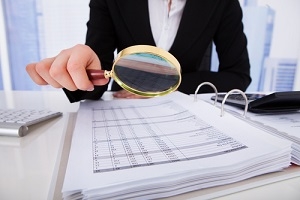 Could you give me a ballpark figure for how much your KiwiSaver may be worth when you retire? Are you planning for your retirement accordingly?
Do you have the faintest idea how much you pay your KiwiSaver provider in fees? Do you consider this a fair and reasonable amount relative to the way your funds are being managed?
Judging from a Financial Markets Authority (FMA) survey of 1,313 KiwiSaver investors, my guess is you probably answered "no" to most of the questions above.
The concern a decent portion of FMA survey respondents had, was that KiwiSaver providers don't have to tell you how much you pay in fees, in dollar terms, on the annual statements they send you.
They have to tell you what you're paying as a percentage of your fund, but not translate this into a monetary figure that might be easier for you to digest.
Thirty seven percent of the FMA's survey respondents said they would like to see fees expressed in a dollar amount, while a resounding 97% of those surveyed by the Commission for Financial Capability (CFFC) said the same thing.
Furthermore, 39% of FMA survey respondents said they'd like their providers to explain how those fees are calculated.
FMA: More disclosure around fees "makes perfect sense"
The FMA's director of external communications and investor capability, Paul Gregory, says: "We've got a pretty clear insight from current KiwiSaver investors that they would like to see that information. That makes perfect sense to us and we've forwarded that on to MBIE [the Ministry of Business, Innovation and Employment]."
MBIE is currently working with the FMA and CFFC to review the format and content of KiwiSaver providers' annual statements.
"We would echo any encouragement that consumers ask their providers what their fees are in dollars," Gregory says.
Retirement Commissioner Diane Maxwell adds: "We support the idea of including the total annual fees, in dollars, on annual KiwiSaver statements because it allows transparency so people can see exactly what they are paying."
Matthews: Transparency will encourage providers to "sharpen their pencils"
Massey University banking expert, Claire Matthews, also supports having fees disclosed in a dollar and cents format.
"In the interests of transparency and encouraging people to understand what they're paying - absolutely, it does make sense," she says.
"If people could see them and actually start to take a bit more interest in the fees they're paying, then that's likely to force KiwiSaver providers to sharpen their pencils around those fees, because people will have a better understanding.
"Obviously you can do the calculations and work it out, but to actually see it disclosed really evidently, and have it simple to find, will make people more interested and therefore should encourage some fine-tuning of those fees.
"But equally, once people can actually see it in dollar amounts, they may interpret it too narrowly… I'm just concerned that people might get too hung up on the dollar amount."
Matthews explains the percentages KiwiSaver providers use to calculate fees are reasonably fixed, yet the dollar figure you'll pay will change depending on your account balance.
FMA: KiwiSaver providers' fees "not especially egregious"
FMA figures show KiwiSaver members paid $269 million in administration, investment and trustee fees, and other expenses in the year to March 31 2015. This was up from $221m in 2014 and $178m in 2013 (remember the total amount we pay in fees will increase as the scheme grows).
These fees were equivalent to 2.34% of all the income the KiwiSaver Scheme received through member contributions and investments in 2014.
Asked whether the FMA has any concerns about the level of fees KiwiSaver providers are charging, Gregory says: "KiwiSaver was supposed to bring the fees for managed funds down and if you look at what the fees are here relative to other places, it's not especially egregious. But the point is, are they disclosed?
"We think providers should be prepared to have a discussion - whether that's through disclosure or through conversations with their investors - as to why they think the fees they charge are not unreasonable, which is also a requirement of the KiwiSaver Act."
Gregory stresses that fees should only be one of a number of factors KiwiSaver members consider when making decisions around their funds.
FMA: You should have an idea of what your KiwiSaver will look like when you retire
FMA survey respondents were also really keen to see KiwiSaver providers provide projections around what their funds might look like when they retire.
In fact, 72% said they would like to see information about the lump sum they were on course to receive when they retired in their annual statements.
And 62% said they would like to see what weekly income that lump sum would deliver in retirement as they drew it down.
Gregory says: "You should have some sort of an idea about what that's going to look like, because that's what prompts you to act, otherwise it's just, 'Oh well, I've done the job, I'm contributing, the money's building up, that's fine'. It may well be, but you need to assess the fund you're in, the risk of that fund, the fees that you're paying."
He says KiwiSaver providers would have to be really clear in disclosing the assumptions they would use to make any projections. Ensuring all providers used a standardised formula to calculate these projects was a "potential option".
Matthews: Projections can be misleading
Matthews is less enthused by these projections. She sees the advantages, but is worried there are so many variables that could see members' balances changes over the course of their working lives.
She says this is particularly the case for younger members who may have 40 years of work ahead of them for example.
Kiwi Wealth: The focus should be broadened from annual statements in light of technology
Kiwi Wealth has led the charge in terms of heightened disclosure, with its online portal providing members with a lump sum projection of how much they're tracking to get on retirement, how this translates into income and dollar values of the fees they're paying. 
Its online tool also allows members to see how this would change if they changed funds.
Kiwi Wealth's head of retail wealth and marketing, Joe Bishop, believes it should be compulsory for KiwiSaver providers to make these sorts of disclosures on their annual statements, but says they should be going further.
"Whilst an annual statement is a really useful tool, it is only one tool. And actually most members are used to interacting with service providers through a much more digital medium these days… They're used to logging on through their smartphone and being able to make transaction immediately," Bishop says.
The FMA's survey shows only 21% of members had read their KiwiSaver statement thoroughly, and 58% had briefly looked at it.
"People's expectations of service providers have changed and paper statements or electronic versions of paper statements - whilst they are useful - that use can be limited….
"Providing people with interactive tools where they can look through various options and see what that does for a projection, can be far more powerful than just sending someone a statement that says, 'This is your projection if you stay in the same fund'."