FMA 'leaning heavily' on KiwiSaver providers as confidence in NZ's financial markets is lowest among KiwiSaver investors and highest among property investors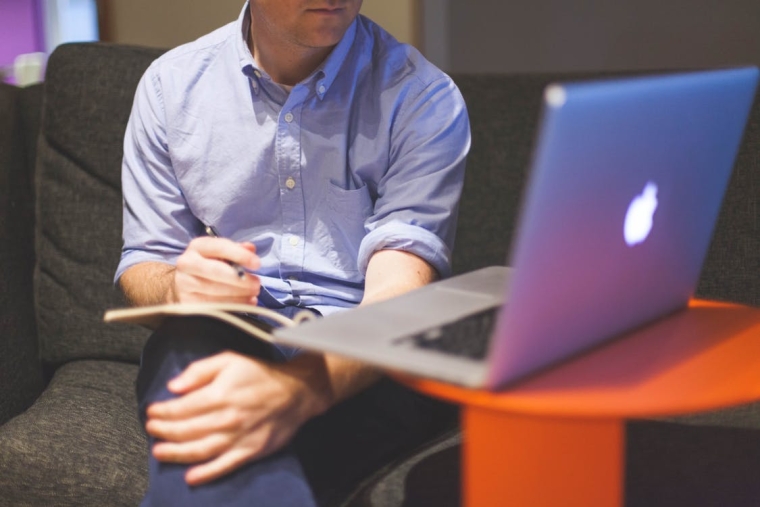 The Financial Markets Authority (FMA) says it's "leaning heavily" on KiwiSaver providers to ensure they're upfront with their members.
"My experience is that we can't just leave it to them," FMA CEO Rob Everett told interest.co.nz.
"Yes we need to encourage providers and work with providers on ways of triggering engagement, interest and informed decision-making, but some of that involves us actually poking pretty hard."
The FMA's 2017 Investor Confidence Survey shows people invested in KiwiSaver are the least confident in New Zealand's financial markets of all investor types.  
Only 67% of KiwiSaver investors included in the 1000-person March/April survey were either 'very confident' or 'confident'.
While this is an increase from last year, when this portion sat at 57%, a whopping 81% of residential property investors and people in other superannuation schemes were confident.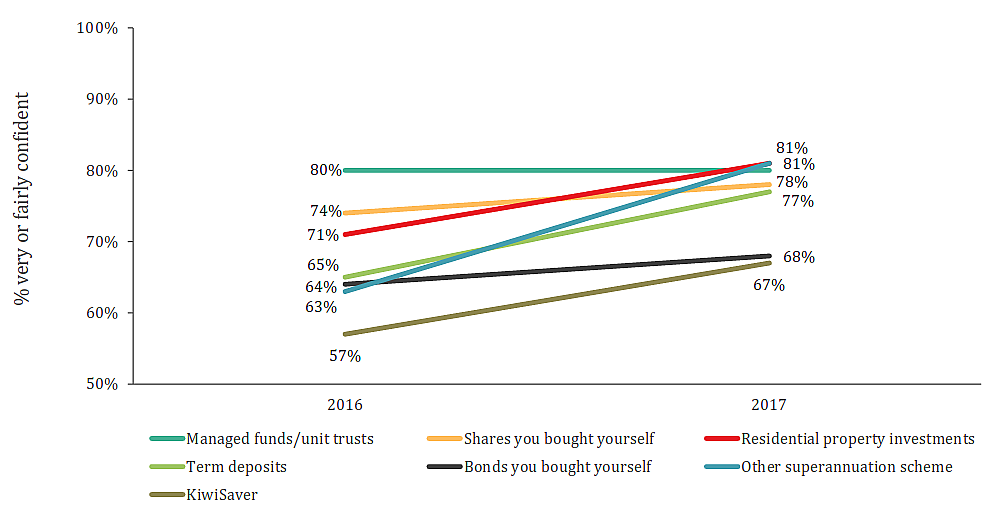 What's more, despite the FMA releasing data and guidance on KiwiSaver providers' conduct, and the Government ruling that from 2018 providers will have to disclose fees in dollar terms in annual statements, 14% of KiwiSaver investors said their confidence in New Zealand's financial markets had decreased over the year. Sixty-six percent said it stayed the same and 13% said it had increased.
While the portion of KiwiSaver investors whose confidence had increased was up from 11% last year, it was yet again not comparable to residential property investors. The portion whose confidence had risen over the year was up from 16% to 26%.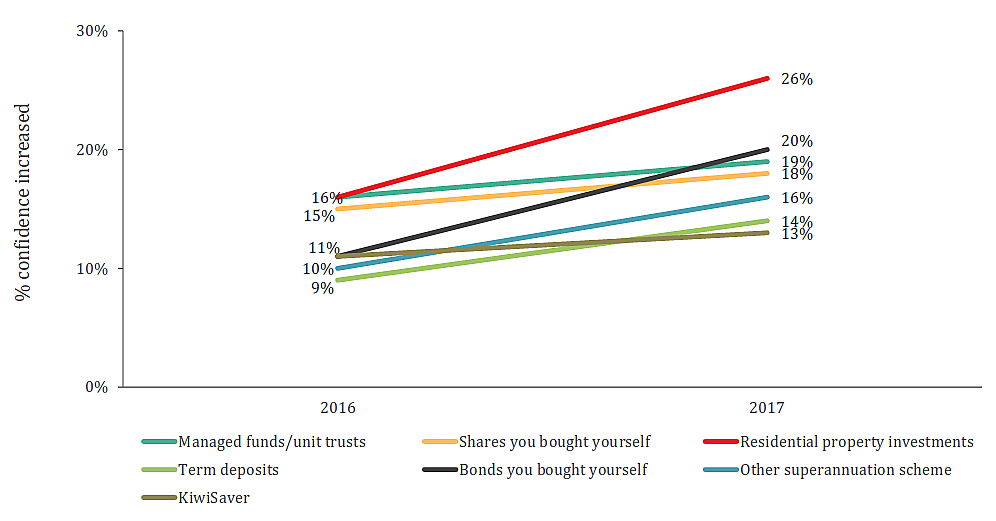 Five percent more KiwiSaver investors were confident effective regulation had increased over the year in 2017. However at 68%, this was once again less than other types of investors.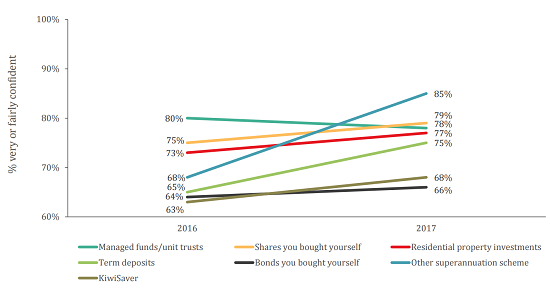 Finally, KiwiSaver investors were also least impressed by the prospectuses, investment and product disclosure statements, etc that they received, with only half saying these were helpful.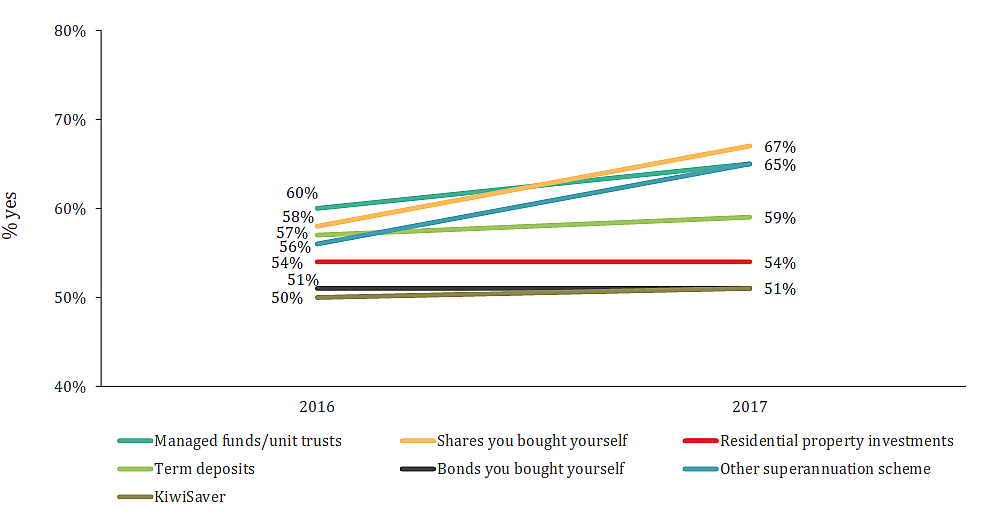 'Ahead of the pack'
Everett acknowledges KiwiSaver is an entry level product. But with more than 2.7 million New Zealanders having invested $40 billion in the scheme, he says KiwiSaver is becoming "more and more important" to the FMA.
"These are significant sums of money [for many people], who have no real experience or confidence in dealing with the materials or making decisions."
The FMA is working on publishing more data around the scheme, such as that it released last year, which showed the extent to which default providers were engaging with their members.
He says this can be useful in giving providers a benchmark against which they could be trying to perform.  
Challenged on just how hard authorities are really cracking down on KiwiSaver providers, by in December saying they have until 2018 to start disclosing fees in dollar terms on their member statements, Everett says: "If you look at retail managed funds in other parts of the world, the push here for dollar fees in statements is right ahead of the pack.
"I am impatient too because we only have that much time to wait to get people engaged. Where we're pushing here on KiwiSaver is an example both to managed funds as a whole and also other jurisdictions that are facing the same issues."
Everett says he understands some of the pushback from providers who have said it would take time to update their computer systems so they could disclose fees in dollar terms.
"The quicker [they do this], the better as far as we're concerned."