The New Zealand China Council is holding a conference this month to look at the Belt and Road Initiative and what New Zealand can get out of it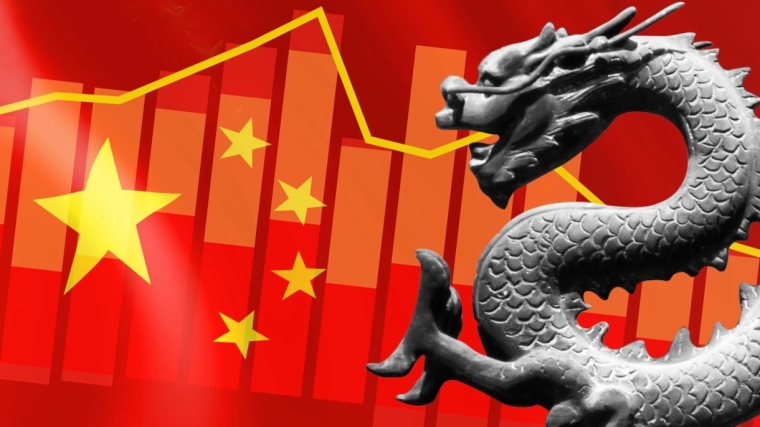 China's Belt and Road Initiative (BRI) is shaping up to be one of the biggest global development strategies mankind has ever seen.
But what does it mean for New Zealand and can we benefit from it?
The BRI was first announced by Chinese President Xi Jinping in 2013 and was heralded as a way to promote closer ties between countries through development led trade growth.
According to a report by the New Zealand China Council (NZCC) released last year it will see approximately US$2.5 trillion invested in projects around the world over the next decade.
The council describes the Belt and Road as a "regeneration of the 'old Silk Road', a network of trading routes that connected China across Eurasia from the second century BC to the end of the fourteenth century AD. Silk and many other goods were exchanged across these land and maritime routes. In addition to tangible transport, the movement of people aided the transmission of culture, language, knowledge and beliefs along the routes.
It says while it was originally conceived as an infrastructure development programme along the ancient trade routes linking China and Eurasia, the concept has been broadened to include a vision of enhanced connectivity along both overland routes ('the belt') and maritime lanes ('the road') linking China, Africa, South East Asia, the Pacific and on to Latin America.
An article in the Guardian newspaper said it has been described as a "Chinese Marshall Plan, a state-backed campaign for global dominance, a stimulus package for a slowing economy, and a massive marketing campaign for something that was already happening – Chinese investment around the world".
But to achieve its lofty goals it requires a massive infrastructure construction programme complemented by bilateral commitments covering trade and investment. 
NZCC conference
The NZCC is holding its Building the Southern Link Conference in Auckland this month. It wants to see New Zealand become a freight, logistics and e-commerce hub for Chinese expansion in South America. Two-way trade between New Zealand and China is now worth more than NZ$30 billion ($19.9 billion) a year and any opportunities that come from the BRI could benefit the country. A press statement from last month states:
"There is an opportunity to make New Zealand a major and natural connection point between China and South America – it's called the Southern Link.  The idea has been talked about for some time. China's BRI provides a framework to make it a reality.
"This international conference to be held at the Aotea Centre in Auckland on 25 June is the opportunity to build a value proposition for the concept and to put together a coalition to take it forward."
The NZCC says the event will bring together 200 international experts and key stakeholders together to discuss the idea, identify potential coalition partners and develop recommendations to governments. It identifies the countries that would be involved in the Southern Link as China, New Zealand, Chile, Argentina and potentially other interested countries in South America.
NZCC executive director Stephen Jacobi is optimistic of the chances of establishing a Southern Link for China's BRI. But he says there's still a lot of work that needs to be done.
But he says the initiative could produce other opportunities for New Zealand business.
"That's why we've called this conference, to work through the issues in more detail," Jacobi says. "New Zealand is the easiest way for the Chinese to get to South America. But I think we've still got to sell the idea, because China is still looking at accessing South America through Europe."
He says it could lead to increased passenger transit and airfreight.
"There are still some impediments such as transit visas for Chinese tourists who want to come through New Zealand to get to South America."
And Jacobi says if we want to make New Zealand into an e-commerce hub for Chinese or South American goods there are other logistical and customs issues that would also have to be worked out. 
"We don't really fit into the infrastructure part of Belt and Road that applies to other countries," he says.
But Jacobi says other opportunities for New Zealand business range from trade facilitation and opportunities for New Zealand start-ups, to the linkages it could create for us with other Belt and Road countries.
Criticism and debt driven dilemmas
But even if New Zealand's situation is different to some of the developing countries that are involved in the BRI's infrastructure projects, it isn't without its critics.
Sri Lanka signed a deal with China in 2010 to build the massive Hambantota Port which has been mired in controversy. The Sri Lankan government borrowed from China to build it, but it has been struggling since to pay back the money owed. In 2017 the Sri Lankan government signed an agreement with the state-run China Merchants Group to give it a 99-year lease over the Hambantota Port and about 15,000 acres of nearby land for an industrial zone.
While a planned light-railway system in Kazakhstan which is being built as part of the BRI project has just this week hit the headlines for all the wrong reasons. The US$1.9 billion railway project was supposed to start operating in 2020, but the China Development Bank halted its support for the project last year after the collapse of the bank where it had deposited money. Kazakh officials say they will have to borrow domestically to complete the work.
Critics have labelled Belt and Road as "debt trap diplomacy" whereby billions of dollars are loaned to developing countries who are then expected to provide concessions to China. 
While a 2018 report by the Center for Global Development highlights a number of countries who are at risk of serious debt problems due to BRI projects. Titled: Examining the Debt Implications of the Belt and Road Initiative from a Policy Perspective it notes Djibouti, The Maldives, Laos, Montenegro, Mongolia, Tajikistan, Kyrgyzstan and Pakistan all have high debt levels that are being fuelled by BRI projects.
But because New Zealand's involvement is unlikely to involve the financing of large infrastructure projects such concerns probably aren't applicable.
What BRI means for NZ remains uncertain
When Minster for Trade and Export Growth David Parker was asked in late April in an interview on TVNZ's Q& A exactly what BRI meant for New Zealand he admitted he wasn't sure, but he said the Government was going to support it anyway.
"Well I think it's becoming clearer that it's a lot broader initiative as it unfolds from the Chinese Government than just infrastructure. It started out very focused on infrastructure which wasn't really so relevant to New Zealand's interests or trading relationship with China because we've already got pretty good infrastructure and we don't have the needs of a developing country.
"But now they are broadening it out to look at other aspects of the relationship things like how can they improve their business systems to getting closer to being first in the world for doing business like New Zealand is."
But when asked for specifics he was less forthcoming.
"Well we haven't yet got down to that level of detail," Parker said. "Some of the things we've asked officials to look and report back to the Deputy Prime Minister and myself, include things like the ease of doing business, where we rank highly, best practice around transparency, how can we help to green the belt and road? Which is something the Chinese Government says it wants to achieve."
He said while Australia and the US have voiced concerns and haven't signed up to it he says New Zealand values the relationship we have with China and Belt and Road is part of it.
"Western countries other than New Zealand are paying attention. We'll see how it unfolds, I would predict there will be other countries that come on board. I think in the meantime it's clear that China is using the Belt and Road umbrella to cover more initiatives than just infrastructure and so there is probably a route through for New Zealand."
And what about making New Zealand into the Southern Link between China and South America being promoted by the New Zealand China Council?
"Well we did have some discussions about that, but not really necessarily within the framing of Belt and Road as such. Auckland airport and Christchurch airport are both interested in improving their connectivity through to South America. There were mixed messages given by the airlines in China. Some of them are interested, others say it's not efficient or cost effective yet, so there is some way to go on that yet."
Potential benefits for exporters 
ANZ's chief economist for greater China Raymond Yeung says he thinks China's Belt and Road Initiative could also provide a boost for New Zealand exporters.
He says the original version of Belt and Road was driven by the Chinese leadership's goal of creating a modern version of the Silk Route from 500-600 years ago.
Yeung says there is a genuine interest for Chinese companies to expand their market share and expand their presence in those countries. He says this includes companies with an interest in infrastructure investment, including the 5G roll out around the world.
"In New Zealand it's not totally irrelevant as we're living in a world with global supply chains, so whatever China is doing in other countries it could have a spill over external effect for countries not directly located in that Silk Road and the maritime Silk Road as well.  This is much more than the current story because we talk about not just the current bilateral relationship between China and New Zealand but also in other countries, in third countries and the activities of Chinese companies can actually represent a demand driver for New Zealand exports.
"If New Zealand can be part of the supply chain, even though the original focus [of Belt and Road] has been on Eurasia, New Zealand and other parts of the world can be part of the source of supplies for the infrastructure building in those countries."
Academic perspective
Victoria University political scientist Jason Young says Belt and Road is a way for China to promote itself on a global scale and for Chinese companies to increase their presence around the world.
"But the idea that this is some Chinese plan to use debt to increase it leverage is a step too far," Young says. "These are the types of issues we would expect to see from a country that is becoming increasingly powerful in terms of its influence, but is also new to having such a large international role in terms of funding infrastructure."
But he admits there is a need for more transparency and accountability around some of the Belt and Road projects.
"There also needs to be more stakeholder involvement in the projects that are going on."
Young says there is still some ambiguity about what Belt and Road involves and how we can fit into it.
"The difference for New Zealand is we aren't a developing economy so our relationship with China and the Belt and Road Initiative is different. It's not that we want to attract capital for an infrastructure deficit, so it's a different type of engagement and I think it has been hard for China to get developed economies to sign up to Belt and Road."
Whether we work with China on trade facilitation, or working with other third countries, it's still undefined.
"That's the struggle for New Zealand, trying to find the sweet spot. Or is it just part of the bilateral relationship between the two countries? And the questions comes down to what the New Zealand Government and the China National Development Reform Commission want."
He says while the New Zealand China Council's Southern Link isn't a new idea, he can't comment on the viability of the proposal. However, he says it would involve dealing with other third party countries in South America and wouldn't be covered by a bilateral deal between China and New Zealand.
So despite the fact there are differing view-points on what the BRI could mean for New Zealand and whether we can directly benefit from it or not, a project of such magnitude will no doubt have ramifications for the country. And whether it's a state-backed campaign for global dominance, or a legitimate sign of the China's growing international power, only time will tell. But while we may have a different relationship with China than Djibouti, Kazakhstan or Sri Lanka, as a trading nation we have to be open to any benefits that may arise from it.