The next stage of the City Rail Link project is set to be signed off and will include work on two new underground stations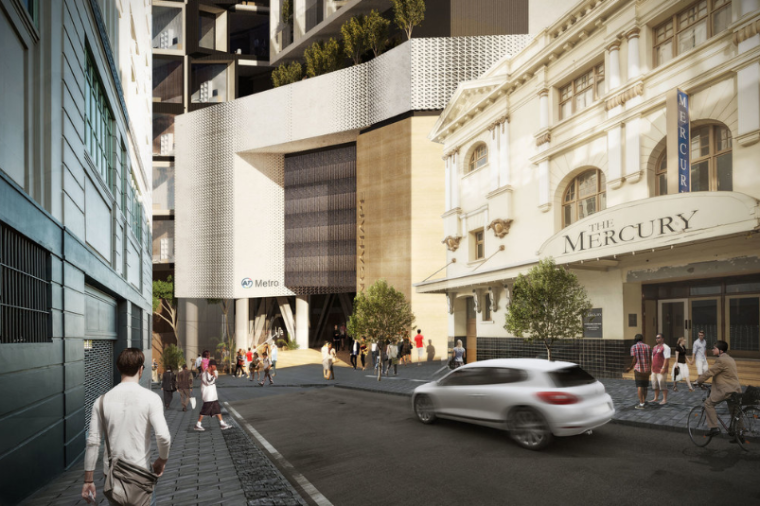 The City Rail Link project is making an important milestone this week.
Transport Minister Phil Twyford, Auckland Mayor Phil Goff and City Rail Link Ltd. chief executive Sean Sweeney are signing off (on Friday, July 19) the next stage of the project with Link Alliance. The contract covers the two underground stations and the remaining tunnels, which will link up to Mount Eden Station.
The 3.45 km twin-tunnel underground rail link will make Britomart a through station and will provide quicker travel times for many Auckland commuters and is expected to at least double the rail network's capacity.
City Rail Link Ltd. spokesman Ewart Barnsley says work to date has included the tunnel from Britomart, across Commercial Bay and into Albert Street. But the next stage of the project is a much bigger undertaking.
"It includes the construction of two underground stations and the redevelopment of the existing Mt Eden station, and completion of the tunnels south from the Wyndham Street intersection in Albert Street through to Mt Eden," Barnsley says.
"Some of the tunnel work will involve a cut and cover trench between Albert/Wyndham to Mayoral Drive, like the one we've already dug at the northern end of Albert Street, but most of the new twin tunnel will be excavated by a tunnel boring machine."
The works will also include the construction of the 32 metre deep underground Karangahape Station, which will feature entrances from both Mercury Lane and Beresford Square, as well as the mid-town underground Aotea Station, which will have access points from Victoria Street and Wellesley Street. 
Barnsley says despite some setbacks everything is on target.
"We are still on track to finish at the end of 2024, there have been some hold-ups in Albert Street, but that won't affect the overall timeframe."
The project, which started in December 2017, is being jointly funded by the Government and Auckland Council and was originally expected to cost $3.4 billion and scheduled for completion in 2024. But in April City Rail Link Limited (CRL Limited) chief executive Sean Sweeney confirmed a new revised estimate for the project had ballooned out to $4.4 billion and said it would have to ask the Government and Auckland Council to cover the shortfall.
In May the Auckland Council voted to approve its $500 million share of the $1 billion cost increase, despite criticism from some councillors. Former Auckland Regional Council (ARC) chairman Mike Lee said he'd always supported the project, but couldn't agree to the extra funding without more detailed information on the costs. Lee said making such a major decision based on information gleaned from a report by PwC that was paid for by CRL Limited wasn't good enough.