Government announces plans to introduce a gun register, tighten rules for gun owners, and licence shooting clubs as part of second tranche of gun law reform; National unsupportive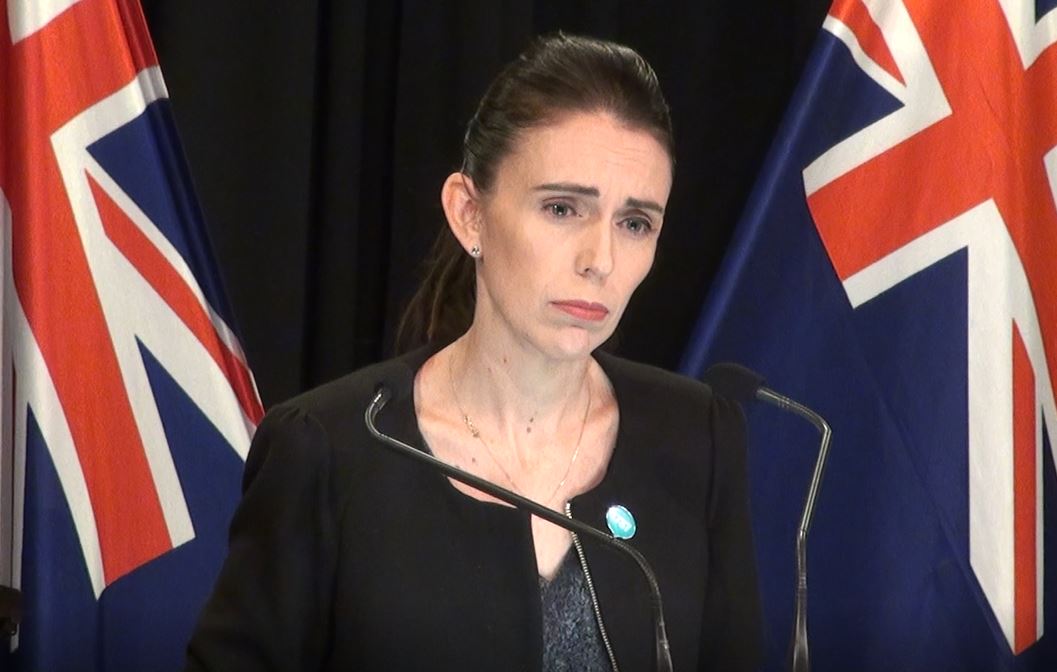 The Government's taking another step to tighten the country's gun laws following the March 15 mosque terror attacks.
It has announced plans to bring legislation to Parliament in late August to do the following:
Establish a register of firearms and licence holders to be rolled out over 5 years
Tighten the rules to get and keep a firearms licence
Tighten the rules for gun dealers to get and keep a licence
Require licences to be renewed every five years
Introduce a new system of warning flags so Police can intervene and seek improvement if they have concerns about a licence holder's behaviour
Prohibit visitors to New Zealand from buying a gun
Establish a licensing system for shooting clubs and ranges for the first time
Set up a new formal group to give independent firearms advice to Police, which will include people from within and outside the gun-owning community
Provide for new controls on firearms advertising
Require a licence to buy magazines, parts and ammunition
Increase penalties and introduce new offences
Enshrine in law that owning a firearm is a privilege and comes with an obligation to demonstrate a high level of safety and responsibility
"In April we acted to take the most dangerous weapons out circulation by prohibiting assault rifles and military style semi-automatics," Prime Minster Jacinda Ardern said.
"Now we are moving to stop other firearms falling into the wrong hands."
Police Minister Stuart Nash said: "Under the current law, we do not know exactly how many guns are in circulation, who owns them, who is selling them, who is buying them, or how securely they are stored against the risk of theft or misuse.
"There are more than 260 shooting clubs and ranges which operate without any system of licensing.
"Police have very few options for intervening when they see concerning behaviour. Revoking a firearms licence can only happen for the most serious cases and can take weeks, during which time the guns can be given away or disappear without trace.
"The administration of the system is also very outdated. There are higher penalties for unlawfully taking fish than for some firearms offences. It is cheaper to get a gun licence than a dog licence. We need to modernise the system."
Nash added that under the proposed regime Police would be able to scan licence applicants' social media before giving them a licence.
He expected the regime to cost between $42 million and $53m over a 10-year period.
National unsupportive
While National supported the Government's gun buy-back scheme and assault rifle and military style semi-automatic ban, it saw this second tranche of proposed reforms as simply imposing more regulation and costs on "law abiding New Zealanders".
"[The Government] should be getting tough on illegal firearms users, the importation of illegal firearms and gangs," National's Police spokesperson Brett Hudson said.
"We are concerned that gang members have refused to give up their firearms, even when new laws have been introduced which make their weapons illegal."
More than 3,200 firearms and 7,800 parts have been handed in to Police to date. Around $6.1 million has been paid in compensation. The Government had expected the scheme to cost around $150 million. Gun owners still have until December 20 to hand in their weapons.
Hudson believed there were still "hundreds of thousands of people" with firearms.
"The gangs have been clear, they won't be handing theirs back - that's where the focus should be," he said.
"National had a Bill before Parliament known as 'Firearms Prohibition Orders' which would have widened the powers available to Police to search the homes and cars of serious, violent gang members for firearms - but the Government voted it down."
Nash remained confident in the buy-back scheme, admitting there would be people waiting until closer to the deadline before handing in their firearms.
He acknowledged: "Around 11% of firearms offences are committed by gang members. Police intelligence indicates most illegally-held firearms are stolen from legitimate owners through poor storage practices."
He said Police are called to 200 crimes involving firearms each month. Every year, between 800 and 1000 firearms are reported stolen.
Farmers question safety benefits
Federated Farmers anticipated its members would support most of the proposed changes. 
Its rural security spokesperson Miles Anderson said: "When firearms are used irresponsibly or illegally in New Zealand, it is often farmers who suffer the consequences through the theft of livestock, poaching of wild animals or the risks of dangerous behaviour. Hopefully some of these proposed changes will help to prevent that.
"But registration of firearms is contentious. Federated Farmers has previously opposed the compulsory registration of all firearms, based on the complexity and cost of this process, questionable safety benefits and the likelihood of success. 
"We haven't had a firearms register in New Zealand for almost 40 years. The successful re-establishment of one now would require a considerable investment, both economically and socially.
"We are very interested in how the Police propose to practically manage common activities such as the loaning of firearms between two licensed individuals."
Anderson also said the ban of semi-automatics was proving problematic on the pest management front. 
"Pest animals can be found in very high numbers on some private land and the right tool is needed to control them humanely and effectively," he said.
"Continued access to these firearms under strict controls is essential for both our primary industries and indigenous biodiversity. We will use the second round of consultation to re-visit this important issue with the select committee."
The Arms Amendment Bill will take three months to go through a shortened select committee process. The public will have an opportunity to make submissions.