Ardern seeks more advice on impacts of tougher border controls before reacting to Trump's European travel ban; Announcement expected over the weekend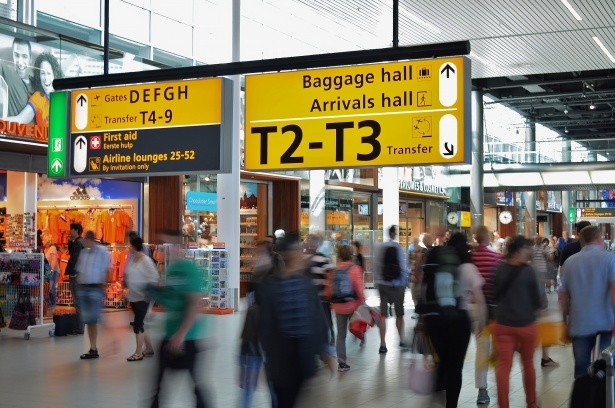 Prime Minister Jacinda Ardern says New Zealand's border restrictions will be strengthened, but exactly how will be decided over the weekend.
She said additional work was required to consider the impacts on the likes of bringing pharmaceutical products to New Zealand.
She wasn't ruling in or out measures like a blanket ban on travellers from the US.
Ardern said New Zealand's controls remain among the "most stringent" in the world.
Currently, foreign nationals who have been present in, or transited through, Iran or mainland China 14 days prior to departing for New Zealand, can't enter the country.
New Zealand citizens who have been in these countries need to self-isolate for 14 days.
Anyone who's been in Italy or the Republic of Korea needs to self-isolate for 14 days on coming to New Zealand.
Friday is the sixth consecutive day there have been no additional confirmed or probable cases of Covid-19 in New Zealand. 
New Zealand has five confirmed cases based on positive test results and two probable cases. 
The Pacifika festival in Auckland has been cancelled but the March 15 terror attack memorial will still take place.
Ardern noted 60,000 people were expected to attend Pacifika and the Pacific Islands had experienced their first case of Covid-19.
She said US President Donald Trump's shock decision to ban travellers from 26 European countries for 30 days hasn't been reflected in other countries at this point.
On Friday morning Auckland Airport reported passenger volumes were down 18% in the first 10 days of March compared to the same period last year. They were down 8.6% in February.
The trading halt imposed on Auckland Airport shares following Trump's travel ban announcement was lifted on Friday morning, when the company reported it had revised down its underlying earnings for the year to June 2020 to between $210 million and $235 million, from between $260 million and $270 million.
Finance Minister Grant Robertson on Thursday stressed New Zealand doesn't have a community outbreak like the US does and authorities will keep making decisions based on science.
He cancelled a routine day-long visit to Australia on Friday to focus on New Zealand's economic response to Covid-19. He instead talked to his Australian counterpart over the phone, emphasising the importance of the two "allies" working together to respond to Covid-19.
Next week Robertson will further detail what will be included in the Government's Business Continuity Package.
On Thursday he indicated targeted tax changes and wage subsidies for affected business were likely to be the parts of the package rolled out first. Work is also underway with banks on the potential for future working capital support for companies that face temporary credit constraints.
Both Robertson and the Reserve Bank (RBNZ) have said they won't make "knee-jerk" reactions to Covid-19.
Planning is underway for if "scenario three" is reached and more broad-brush types of fiscal stimulus using the tax and welfare systems need to be deployed. 
The RBNZ's next scheduled review of the Official Cash Rate (OCR) is on March 25.
Interest.co.nz asked Assistant RBNZ Governor Christian Hawkesby on Wednesday what would need to happen between now and then for the RBNZ to cut the OCR by 50 points to 0.50%, rather than 25 points - the more typical size of revisions. His response can be heard here.