Auckland Council says the economic fallout from COVID-19 is threatening its ability to deliver a balanced budget and comply with its debt to revenue ratio policy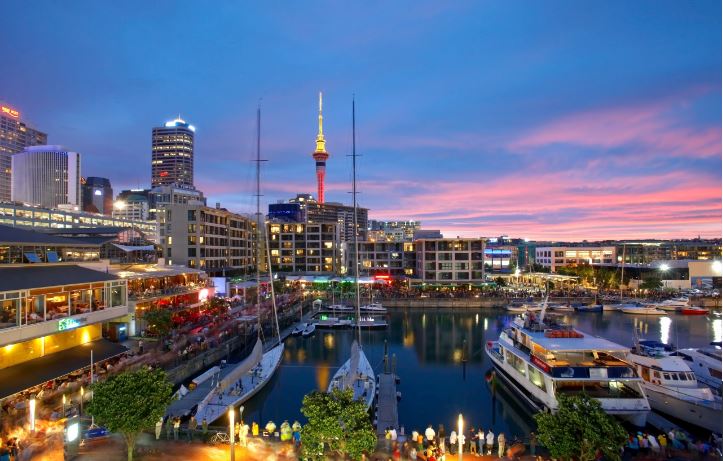 Auckland Council says it will be talking to credit ratings agencies, warning if economic fallout from the COVID-19 pandemic stretches into its 2021 financial year, which begins in July, this will threaten the Council's ability to deliver a balanced budget and comply with its debt to revenue ratio policy.
The Council also says it will undertake public consultation on changes to its 2020/2021 Annual Budget, including some proposals for rates. Aucklanders will be asked if they support options including an average general rates increase of either 2.5% or 3.5% for the Council's June 2021 financial year. 
"Council currently has credit ratings of AA/Aa2 from S&P Global and Moody's respectively, both on stable outlook. Given the financial impact of the COVID-19 crisis, Council will hold discussions with the rating agencies regarding its proposals for managing the financial impacts of the crisis. At a time of uncertainty in global financial markets, Council will do everything it can to maintain a prudent and sustainable approach to long-term financial management and ensure that the COVID-19 situation does not materially impact its long-term financial outlook," Auckland Council says.
Credit ratings downgrades can result in higher borrowing costs for the rated entity. See credit ratings explained here.
The Council says its "strong financial and liquidity position" going into the downturn mean the impacts should be manageable for the remainder of its 2020 financial year which ends in June.
"However, ongoing disruption into FY2021 will present challenges for Council's core financial strategy parameters in the near-term. Specifically, it would be unlikely that we can achieve a balanced budget and compliance with Council's 270% debt to revenue ratio policy limit in FY2021 without substantial cuts to Council's services and capital expenditure (over and above the spending reductions and delays to expenditure caused by the disruption itself)."
In response to the crisis the Council has established an Emergency Committee comprising Mayor Phil Goff and all councillors to assume the functions and powers of all Council committees except for the Audit and Risk Committee.
"Financial scenario modelling considered by the Emergency Committee yesterday suggested that if a high degree of disruption persists over a six month period (March 2020 to September 2020) before beginning to return to normal, and the council decides to maintain average general rates of 3.5% per annum and not make substantial cuts to services and capital expenditure then the impacts to current budgets for FY2021 might be:

• a reduction in cash operating revenue for the group of around $450 million
• a reduction in net operating cashflow of around $250 million, as operating expenditure would also reduce due to lower activity levels from disruption
• a reduction in capital delivery in the period of around $300 million due to delays caused by disruption
• a debt to revenue ratio of between 280% and 290% as at 30 June 2021."
Auckland Council says a range of other scenarios with more severe disruption and for longer duration were also considered.
"While the magnitude of the reductions in revenue, operating and capital expenditure all increased with more disruption, in all scenarios considered the projected debt to revenue ratio remained below 300% in FY2021 and returned to be within the 270% policy limit by the following financial year."
The Council says it's experiencing "unprecedented impacts" from the COVID-19 pandemic. These include reduced revenue, including from public transport, regulatory revenue, fuel tax receipts, revenue from events and community facilities and dividends from Auckland International Airport. It's also experiencing a reduction in operating expenditure, and slower delivery of capital expenditure.
In response so far the Council has taken steps to:

• reduce spending on external contracts and contract staff in non-essential services
• suspend non-essential work such as non-essential asset maintenance, fleet servicing, and internal business improvement projects
• suspend recruitment of permanent staff until further notice
• redeploy under-utilised permanent staff into roles currently filled by contingent workers.
To arrive at a "most likely scenario" for the Annual Budget, Auckland Council says staff will assess the latest emerging information from central government, the local government sector, economic forecasters and international experience. They will also continue to engage with government officials on opportunities to work in partnership with central government to progress capital investment for Auckland in a way that is not limited by the council's debt constraints.
An expansion of the Council's rates postponement policy to include businesses experiencing financial hardship has been agreed, as has a suspension of the Council's Accommodation Provider Targeted Rate (APTR), and the expenditure it would fund, until 31 March 2021.
"The Emergency Committee also requested staff to undertake further analysis of the impact different rates increases between 0% and 3.5% would have on council services and business activity in Auckland. This analysis will help inform the public consultation process. In addition, the committee also agreed to a suite of other more immediate measures in the current financial year to assist all ratepayers, including businesses, facing hardship due to the crisis. This includes waiving the APTR payment from 1 April to 30 June 2020 for all accommodation businesses and offering all ratepayers experiencing financial hardship the opportunity to defer payment of their fourth quarter rates instalments," the Council says.
On April 7 Auckland Council said it was reducing spending on external contracts and contract staff in non-essential services. This had identified about 1100 contingent workers providing support across a range of business areas who it said may be eligible for the government's wage subsidy package, depending on their individual circumstances. As part of its quantitative easing programme the Reserve Bank is buying up to $3 billion of Local Government Funding Agency bonds to support the local government sector. This represents about 30% of all the LGFA bonds on offer.
Auckland Council says it will schedule an investor update within the next two weeks to further inform its bondholders.