Todd Muller says it's 'quite possible' that 'maybe' National could change its position and work with Winston Peters after the election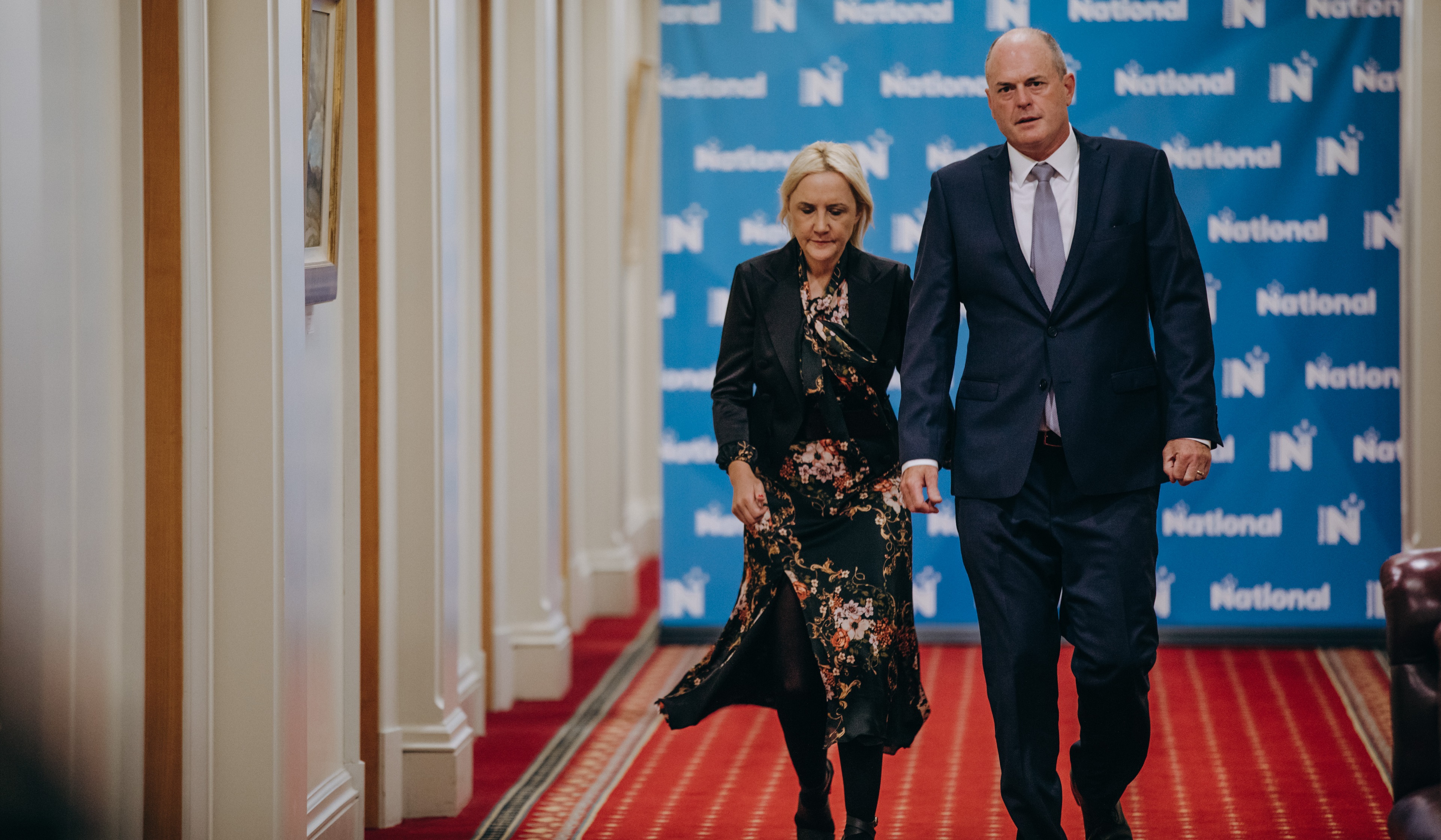 National's new leader, Todd Muller, isn't ruling out working with New Zealand First after the September 19 election.
The party's now ousted leader, Simon Bridges, in February said: "I don't believe we can work with NZ First and have a constructive trusting relationship.
"When National was negotiating in good faith with NZ First after the last election, its leader was suing key National MPs and staff. I don't trust NZ First and I don't believe New Zealanders can either."
Asked at Friday's press conference whether National would reconsider its position, Muller said: "This issue has not been put in front of the caucus to even consider…
"It's quite possible, maybe, that in the future we could refresh that - I don't know.
"The caucus position is very clear. It has been clear since January. Let's see if it changes in the future."
According to both the latest Newshub-Reid Research and 1 News-Colmar Brunton polls, National would only get 41 seats in Parliament, even with the help of ACT, should there be an election now.
It would need a huge popularity bump before the September 19 election to secure the necessary 61 seats to govern without the support of additional coalition partners.
Meanwhile, NZ First wouldn't make it back to Parliament, with support of around 2.8% of those polled.
NZ First's way in could be through Shane Jones winning the Northland seat off National's Matt King.
NZ First leader Winston Peters on Friday told Stuff he wished Muller "all the best" but didn't want to offer his immediate thoughts on potentially working with National. 
Peters said he worked with Muller when he was the National MP for Tauranga and Muller was the head of the Waikato University Young Nats, and had been impressed with him then.
He said Muller inherited a "deeply divided caucus" with "far too many members dancing to a different number".
Muller later in the press conference mentioned the fact he set up the first Young Nats group at Waikato University. He then jokingly commented: "I probably shouldn't say it, but I'll say it anyway - our first guest to Waikato University was somebody who was the MP for Tauranga and he turned up with a wine box. I don't know if you know who that guy is."