HSBC economist Paul Bloxham suggests the New Zealand economy is heading for a 'V-shaped bounce back' while Australia faces a 'U-shaped economic recovery'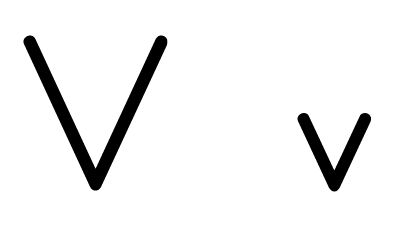 HSBC Australia and New Zealand chief economist Paul Bloxham is suggesting the New Zealand economy could be in for a  V-shaped bounce back from its COVID-19 induced recession, while Australia faces a U-shaped economic recovery.
"The difference between elimination and suppression of the virus is on vivid display in Australia and New Zealand at present," Bloxham says in a research note. "The state of Victoria has had a spike in new case numbers in the past week, which has seen authorities slow the state's reopening and ramp up testing. By contrast, in New Zealand, improved confidence as a result of elimination was once again apparent, with a third weekend of sold out rugby matches." 
In Australia Bloxham says he expects a "U-shaped" economic recovery, with second quarter Gross Domestic Product (GDP) down 7.5% quarter-on-quarter, followed by a modest 0.4% rise in the third quarter and stronger bounce back from the fourth quarter onwards.
"This forecast seeks to account for an expectation that the reopening in Australia will be gradual. Suppressing rather than eliminating the virus means that cluster outbreaks are possible, as Victoria shows, restraining the pace of reopening," says Bloxham.
"For New Zealand, a higher economic cost was borne upfront, with the full lockdown."
He expects a much bigger economic contraction in in the second quarter of 14.7% quarter-on-quarter.
"However, local elimination has put the economy on track for a 'V-shaped' bounce back. We are pencilling in a 12.6% quarter-on-quarter rise in GDP in the third quarter," Bloxham says.
 "Sold out toilet paper in some parts of Australia; sold out rugby matches in New Zealand -- the signals from these differing phenomena support our contrasting 'U-shaped' versus 'V-shaped' recovery profiles for the antipodeans."
Bloxham previously made headlines in New Zealand in 2014 when he labelled New Zealand's economy a rock star.
Despite COVID-19's resurgence in Victoria, which reported 75 new cases on Monday, Bloxham suggests a broader nation-wide Australian case resurgence seems unlikely, given most state borders are closed and there are low active case numbers in six of Australia's eight states and territories. (Victoria and New South Wales, the two most populous states, are the exceptions).
"Australia's six smaller states and territories are all continuing to reopen their economies. For example, South Australia hosted an Australian Rules football match with 25,000 fans in attendance, and Western Australia reopened its night clubs on the weekend, albeit with, somewhat antithetic, social distancing rules," says Bloxham.
In New South Wales, where the border to Victoria remains open, he says there are "some signs of household caution."
*This article was first published in our email for paying subscribers. See here for more details and how to subscribe.