APEC to be hosted virtually, as Government can't guarantee it'll be able to let large numbers of people into NZ from late-2020 ahead of the November 2021 event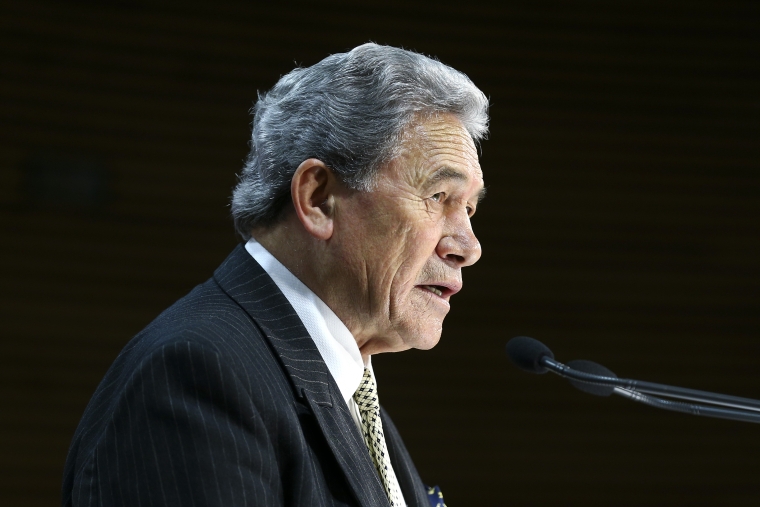 New Zealand will host the major Asia-Pacific Economic Cooperation (APEC) conference virtually, rather than in Auckland, next year.
"Given the current global environment, planning to have such a large volume of high-level visitors in New Zealand from late 2020 onwards is impractical," Foreign Affairs Minister Winston Peters said.
"For planning and security reasons, we had to make a call on our APEC hosting now. It wasn't practical to wait for many more months till a clearer picture of the virus' spread emerged.
"While Leaders' Week isn't till November 2021, if we had hosted an in-person APEC we would have seen thousands of people entering NZ from late 2020 onwards, some from COVID-19 hotspots. We simply couldn't guarantee these people would be able to enter New Zealand without being quarantined."
Auckland Mayor Phil Goff tweeted:
I'm disappointed that Auckland won't be physically hosting APEC 2021. It would have been an amazing opportunity for us to showcase what we have to the world. However, given the uncertain times with COVID 19, it makes sense that the meeting has now moved to a virtual platform.

— Phil Goff (@phil_goff) June 30, 2020
Loosening of border restrictions unlikely in near-term
The announcement comes as a loosening of border restrictions looks highly unlikely before the September 19 election.
Having international students enter the country in time for the second trimester, which begins in mid-July, is a no-go.
Finance Minister Grant Robertson told those tuned in to a Bloomberg webinar that getting students in would "take time", as managed isolation facilities are stretched accommodating for returning New Zealand - many of whom are coming from Australia. The Government deems university halls of residence, most of which have shared bathrooms, inappropriate for isolating students.
Prime Minister Jacinda Ardern on Monday said it was not "unrealistic" for a trans-Tasman bubble to happen this year.
But she said it was "untenable" to consider opening New Zealand's borders, dubbing any such suggestion "dangerous".
935 workers and their families given exemptions to enter NZ
As for ramping up the number of overseas workers given exemptions to do non-health-related essential work in the New Zealand, Ardern last week said she didn't expect the approval rate to increase.
Economic Development Minister Phil Twyford granted 935 exemptions to workers and their families as at June 18, according to figures provided to interest.co.nz.
These exemptions cover two America's Cup teams, which represent 188 workers and 232 family members. Others include Avatar film crew and a few people with expertise in aviation, wastewater, electricity and oil and gas.
Applications for 2,189 people were declined.
After June 18, the criteria for what was relabelled 'other critical worker' border exemptions was tweaked, and Immigration NZ took over the management of these.
Between June 18 and 26, it received 155 applications. As at June 26, it hadn't approved any applications.
While these workers need to cover their own accommodation and food costs in managed isolation, the Government hasn't yet decided whether it will charge returning New Zealanders. 
Ardern on Monday indicated it was more likely New Zealanders who willingly leave the country now, might need to pay on their return. 
National: Not progressively opening border 'untenable'
National leader Todd Muller said New Zealanders need to know how and when the border would "progressively be reopened, because not doing that is untenable".
"New Zealanders deserve the highest standards to protect them from getting Covid-19, both at the border and when it comes to tracking and tracing in the event of cases in the community," he said.
"Locking down what's left of the economy and waiting for a vaccine isn't an option."