Government spends $52 million propping up export education sector but can't say when in 2021 it'll increase managed isolation capacity to let in international students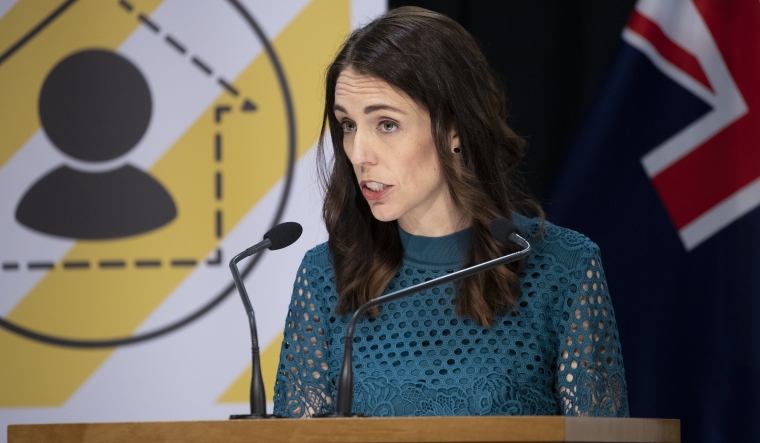 The Government would rather keep borders closed to international students and prop up the education sector, than it would increase managed isolation capacity to let them in - at least until 2021, after the election.
Education Minister Chris Hipkins on Monday announced $51.6 million was mostly being allocated towards schools and private tertiary education providers, like language schools, affected by the closed border. He said universities had strong balance sheets and weren't going to "go broke", meanwhile polytechs are being funded as they're subject to major reforms.
Hipkins said work was being done to let "smaller cohorts" of "low-risk" students into the country next year, but he couldn't provide an assurance this would be done in time for the first trimester.
Asked why the Government wasn't spending the $51.6 million on efforts to safely let students in, Prime Minister Jacinda Ardern noted a whopping 117,000 international students came to the country in 2018. By comparison, only 31,000 returning New Zealanders have gone through managed isolation.
Ardern denied the looming election was making the Government particularly risk-averse, saying her judgement remained the same, regardless of the political cycle.
"We're just not willing to jeopardise our health response by scaling up to something that we just can't do well," she said.
"We have to constantly make sure we balance all these decisions and that our primary focus is the health and safety of New Zealanders. And that's how we guard our economy…
"We don't want to sacrifice our response at the border by scaling up to an initiative that A. Means we have other people who can't come in first, and B. Means we might have quality control issues as we go."
Put to Ardern and Hipkins that the health risk is likely to be unchanged come 2021, Hipkins said the issue was largely one of logistics.
"We, of course, will be looking at how we can bring in low-risk cohorts of internationals students first, and how we can then minimise the risk when they're here - what can we do in their home countries to reduce risk? What can we do in the process of bringing them here to reduce risk?"
Hipkins said students would have to cover the costs of managed isolation.
Pre-Covid, the export education sector was worth about $5 billion, or 1.5% of the country's annual gross domestic product (GDP).
National's education spokesperson Nicola Willis criticised the Government for not having a timeline, nor a plan to "get this industry back to business".
"We can expect our many education institutions to now begin the layoffs they have held back due to the wage subsidy," she said.
Willis also noted much of the $5 billion generated by the export education sector doesn't come from tuition fees, but rather from spending on accommodation, food, tourism, entertainment and living costs.
Here's a rundown of how the funding is being allocated:
$20 million to support state and state-integrated schools for the remainder of 2020 to continue to employ the specialist international workforce to continue teaching and providing pastoral care to international students who remain in New Zealand.

$10 million for Private Training Establishments (PTEs) including English language schools to buffer the sharp decline in revenue and maintain a foundation of PTEs for the recovery phase.
$10 million to develop new future-focused products and services to drive growth in our system onshore and offshore, to ensure a more resilient sector. This will include:

Allowing students to begin studying from their home country to provide greater flexibility for learners and make our international education sector more resilient to shocks such as COVID-19.     
A unified digital platform to provide a single strong New Zealand brand and presence to enable providers to deliver study programmes to more people offshore.

$6.6 million to continue the pastoral care and other activities for international students, subject to the proposed cancellation of Export Education Levy payments until the end of 2021.
$3 million for marketing activities to keep New Zealand's education brand visible in key markets while travel is restricted. 
$1.5 million for English Language Schools to deliver English language training to migrants to help them to succeed in our schools and communities. 
$500k to develop a quality assurance process to ensure the ongoing quality of a New Zealand education being delivered offshore.