National walks away from debt target, committing to income tax cuts for 16 months and a temporary tax tweak to encourage businesses to invest in plant and equipment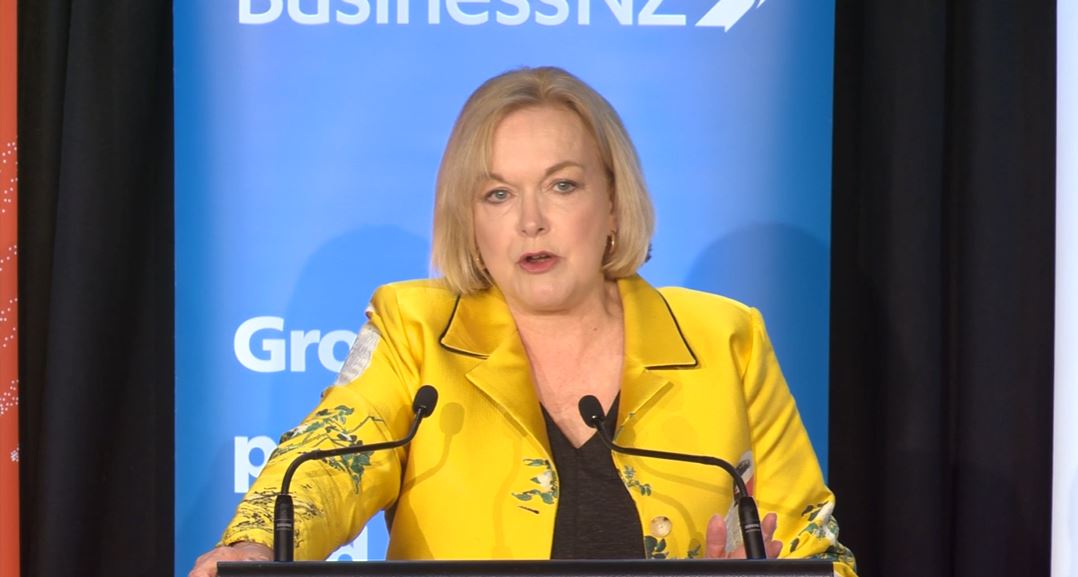 National is promising 16 months of income tax cuts to stimulate the economy, stepping right back from the debt reduction target it's been campaigning on.
The party is pledging to lift income tax thresholds in such a way that benefits middle to higher income earners the most:
| | | | | |
| --- | --- | --- | --- | --- |
| Tax rate | Lower threshold - CURRENT | Lower threshold - PROPOSED | Upper threshold - CURRENT | Upper threshold - PROPOSED |
| 10.5% | $0 | $0 | $14,000 | $20,000 |
| 17.5% | $14,000 | $20,000 | $48,000 | $64,000 |
| 30% | $48,000 | $64,000 | $70,000 | $90,000 |
| 33% | $70,000 | $90,000 | + | + |
The largest proportionate benefit would be felt with those with incomes of $64,000. They would save $3,226 over 16 months.
People with an annual income of $30,000 would save $560, and those with an income of $90,000 would save $4,026.
National said the policy would cost $4.7 billion over 16 months, starting December 1, 2020. 
Accordingly, it's reining back its commitment to reducing net core Crown debt to 30% of GDP within 10 years "or so". The party now sees debt falling to 35% of GDP within 14 years, by 2034.
National leader, Judith Collins, hoped the relief would "keep our economy ticking," giving people "confidence to go out and spend," supporting the tourism and hospitality sectors.
Tax relief for businesses that make capital investments
National is also pledging to provide further temporary tax relief for businesses in bid to encourage them to make capital investments within the next year.
It's committing to allowing businesses that invest in plant, equipment and machinery worth more than $150,000 to double their depreciation rates on that investment.
The policy would only apply to new investments for 12 months.
So, if a business invested in a new piece of machinery worth $1 million, with a depreciation rate of 10% a year, they would be able to depreciate that asset at 20%, reducing their tax liability by $100,000 a year for five years.
National expected this policy to cost $430 million per year over five years.
Savings to come from Super Fund contributions, not core services
The main way National would reduce spending is by suspending contributions to the NZ Superannuation Fund, expected by Treasury to be worth $7.7 billion over the next four years.
It's also committing to abolishing first year fees-free tertiary education and KiwiBuild.
National's finance spokesperson Paul Goldsmith confirmed National's commitment to continuing increasing investment in core public services.
"We will invest more in education, health, social development and infrastructure while leaving $10.2 billion in operating allowances over the next four years to deal with future cost pressures," he said.
"Throughout history, severe downturns have been a time when generational investments have been made that help set up future growth. National will make these much-needed historic investments.
"But unlike Labour, we recognise the need to act responsibly for future generations. The best path back to prudent debt levels is through an absolute focus on economic growth and disciplined spending, not higher taxes."