Robertson talks up, but doesn't officially campaign on, social insurance; Says it's unlikely to be 'fully implemented' in next term of government should Labour be re-elected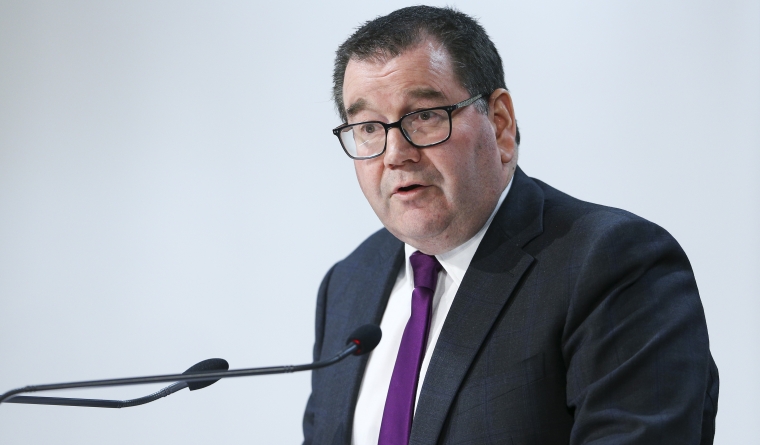 Labour's finance spokesperson Grant Robertson says his party would design a social insurance scheme if re-elected into government.
But he told RNZ's Morning Report it was unlikely the scheme would be "fully implemented" in the next term of government.
Robertson said he would "of course" seek a public mandate before forging ahead with such a scheme.
However, Labour hasn't (yet at least) released an official 2020 election policy on social insurance.
Robertson in early August told interest.co.nz he maintained New Zealand needed a sustainable scheme, which gave people security and kept them connected to the labour market.
Labour leader Jacinda Ardern also threw her support behind the concept, saying she didn't want to keep seeing a "pattern" of "ad hoc" responses in times of crisis.
In other words, rather than provide temporary support outside of the regular welfare system, like the Covid Income Relief Payment, Ardern said she wanted a permanent scheme to support people who lose their jobs.
Robertson said more policy work had to be done to determine whether everyone who suffers a job loss should receive the same amount of money (which would be more than Jobseeker Support) via the scheme, or whether they should receive an amount equivalent to a portion of the income they previously earned.
He referenced ACC and indicated the scheme could be paid for by a combination of employer, employee and government contributions.
On Morning Report, National's finance spokesperson Paul Goldsmith was quick to point out a levy was an extra "tax".
Goldsmith said a social insurance scheme wasn't on National's agenda.  
Social insurance something ACT and Labour see eye-to-eye on
As interest.co.nz reported in August, it's unlikely the Green Party would support a social insurance scheme should it form a government with Labour.
It wants the country's welfare system boosted in line with recommendations made by the Government's Welfare Expert Advisory Group.
The Green Party also wants to ensure that everyone who isn't in paid full-time work, including students and part-timers, receives a 'Guaranteed Minimum Income' payment of at least $325 a week after tax. Single, childless people on Jobseeker Support currently receive $251.
ACT on the other hand, is campaigning on introducing an unemployment insurance regime under which someone who loses their job would get up to 55% of their average weekly earnings over the previous year. The maximum they'd get over a year would be $60,000.
The payment could be claimed for one week for each five weeks the person has worked, up to a maximum of 26 weeks per claim. So someone who has worked continuously for only one year could claim up to 10 weeks' cover.
The Productivity Commission in March published a report that investigated ways a social insurance scheme might be designed. For more on this, see interest.co.nz's August piece.
Unemployment continues to climb as Covid Income Relief Payment is set to expire
The latest Ministry of Social Development figures show an additional 1,498 people went on Jobseeker Support in the week to September 18.
At that point there were 202,274 people on Jobseeker Support - 57,268 more than as at March 20.
Meanwhile as at the end of last week there were 14,573 people receiving the Covid Income Relief Payment.
People may be eligible to receive this if they lose/lost their job between March 1, 2020 and October 30, 2020. It's a 12-week payment that's worth more than Jobseeker Support in most cases.
Of the 2,743 people who cancelled the payment in the week to September 18, only 91 did so because they obtained work. The bulk of the others cancelled because the 12-week payment ran out.
Since the payment became available in June, 34,023 people have received it.