David Seymour suggests government should consider requiring the RBNZ's Monetary Policy Committee to target asset price inflation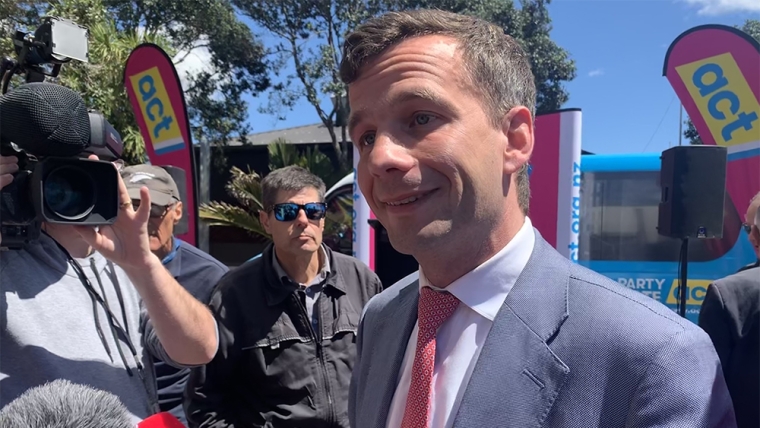 ACT leader David Seymour is questioning whether the Reserve Bank (RBNZ) should be made to use its monetary policy tools to target asset price inflation.
The RBNZ's Monetary Policy Committee is required by law to "keep future annual inflation between 1 % and 3% over the medium term" and "support maximum sustainable employment".
Its remit, issued by the Finance Minister under the Reserve Bank of New Zealand Act, defines inflation as Consumer Price Index (CPI) Inflation, as published by Statistics New Zealand.
Since the onset of Covid-19, the Committee has been working towards these targets by lowering the Official Cash Rate (OCR) and launching a $100 billion quantitative easing programme. It's also in the process of designing a 'Funding for Lending Programme' through which it could lend to banks at a low cost to further help them lower interest rates on their lending.
But Seymour noted that these moves had seen the prices of assets (houses and shares) increase, while CPI inflation has remained stubbornly low.
"What you're going to have to do is ask, 'Should asset prices be part of the set of targets the Reserve Bank has?'" he said.
Seymour said he wasn't going to make policy on the hoof, but believed it was something worth investigating.
"It's a plan we're holding with very light hands. I think there's a serious monetary policy debate to be had. Thankfully we have interest.co.nz to lead it," he said.
"Monetary policy is about to become sexy again, and it's going to become a political issue…
"What the Reserve Bank is doing with their unconventional monetary policy, their super low interest rates… it's all going into the walls of houses effectively. That ultimately leads to social exclusion and people being very upset…
"I think if asset prices keep rising every time the Reserve Bank prints money, there's going to be more and more people around the world saying, 'This economy doesn't work for me, because I work so hard and the things I want out of life get further away'."
Seymour indicated he was disappointed with the position RBNZ Governor Adrian Orr has taken to go all out trying to stimulate the economy to keep people in jobs; treating the affect of this on the housing market as a secondary issue.
He believed the RBNZ was "absolutely" going too far, but said once government re-looked at the law governing the Bank, it should "unquestionably" remain independent.
Nonetheless, Seymour didn't hold back tying the RBNZ's actions to his party's ideology.
He believed the public would view the amount of debt being taken out by the government as less sustainable if the RBNZ wasn't "artificially" holding down interest rates/the cost of that debt. 
In this instance, Seymour maintained there would be more political pressure on the government to spend less - something ACT is campaigning on.