Preliminary referendum results: 65% of voters support legalising euthanasia; 46% support legalising recreational cannabis use; Labour won't pursue other drug law reform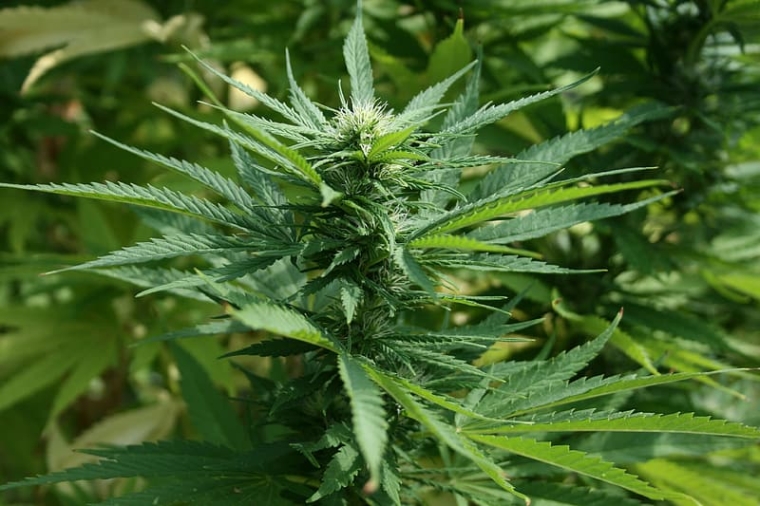 New Zealanders have said yes to legalising euthanasia and no to legalising recreational cannabis use, according to preliminary referendum results.
65.2% of voters supported the End of Life Choice Act 2019 coming into force. 33.8% opposed it.
Meanwhile, 46.1% of voters supported the Cannabis Legalisation and Control Bill. 53.1% opposed it.
Around 480,000 special votes (17% of the total vote) are yet to be counted.
The final results will be announced at 2pm on November 6.
Justice Minister Andrew Little said the results were "pretty convincing".
He said about 70% of the special votes would have to be in support of the cannabis bill for the preliminary result to change. 
Because the End of Life Choice Act has gone through the parliamentary process and has been given Royal Assent, it will come into effect 12 months from the final results - on 6 November, 2021.
Assisted dying remains illegal until then. The Act will be administered by the Ministry of Health. For more information on the Act, see this government website.
Decriminalisation also off the cards
Little said: "The Cannabis Legalisation and Control Bill will not be introduced as legislation by the Labour Government this term.
"Subject to the release of the final results on 6 November, the incoming government will respect the result of both referendums. This will mean that recreational cannabis use will remain illegal in New Zealand...
"We have no other plans in terms of drug law reform. We've done some reform in the last term of government - changes to the Misuse of Drugs Act and an encouragement to the police to take a health-based approach rather than a punitive approach.
"We'll continue down that path, but there are no other plans that we have for broader law reform."
A spokesperson for Prime Minister Jacinda Ardern revealed she voted yes in both referendum questions. 
ACT ecstatic 
ACT leader David Seymour said support for the End of Life Choice Act was "a victory for all New Zealand, as we become a more compassionate and humane society".
"Thousands of New Zealanders who might have suffered excruciating deaths will have choice, dignity, control, and autonomy over their own bodies, protected by the rule of law," Seymour said.
"It is also a victory for ACT. If our party stands for one thing, it is freedom under the law. Today's result shows what one ACT MP, assisted by our now Deputy Leader and MP-elect Brooke van Velden, can achieve.
"This term, we have 10 ACT MPs. They are already working hard every day to make sure ACT keeps growing."
Swarbrick still hopeful
On cannabis, Green Party spokesperson on Drug Law Reform Chlöe Swarbrick said: "Today's result shows what we had long assumed, that it was going to be really close and that we need to wait for the specials to be sure of the result.
"We have said from the outset that this would always come down to voter turnout. We've had record numbers of special votes, so I remain optimistic.
"New Zealand has had a really mature and ever evolving conversation about drug laws in this country and we've come really far in the last three years.
"Many who have traditionally felt disenfranchised by the political system may have their voices heard at the specials. We'll wait to see how that plays out next week."
National: 'A victory of common sense' 
National's Drug Reform spokesperson Nick Smith said: "This is a victory for common sense. Research shows cannabis causes mental health problems, reduced motivation and educational achievement, and increased road and workplace deaths.
"New Zealanders have rightly concluded that legalising recreational cannabis would normalise it, make it more available, increase its use and cause more harm.
"I acknowledge the many academics, medical doctors, school principals and industry groups that spoke out against legalising cannabis, particularly the Nope to Dope campaign.
"I would also like to thank the Ombudsman for requiring the Justice Minister to release the BERL reports on cannabis legalisation that were the pivotal turning point in the campaign. 
"Democracy requires that proponents of cannabis legislation like senior Government Ministers and the wider Parliament respect today's decision. New Zealanders have so far rejected legalisation of recreational cannabis and signalled opposition to the softening of drug crime.
"The way forward on drug policy is a firm approach on dealers and gangs to restrict supply, increased access to treatment and rehabilitation for users, expansion of specialised drug courts and improved education on drug harm.
"National will continue to work constructively in these areas."