China profits rise; iron ore prices stay high; Japanese retail sales slip; a Brexit deal agreed; EU and China close to a deal too; US gets its stimulus deal signed; UST 10yr at 0.94%; oil and gold hold; NZ$1 = 70.9 USc; TWI-5 = 72.6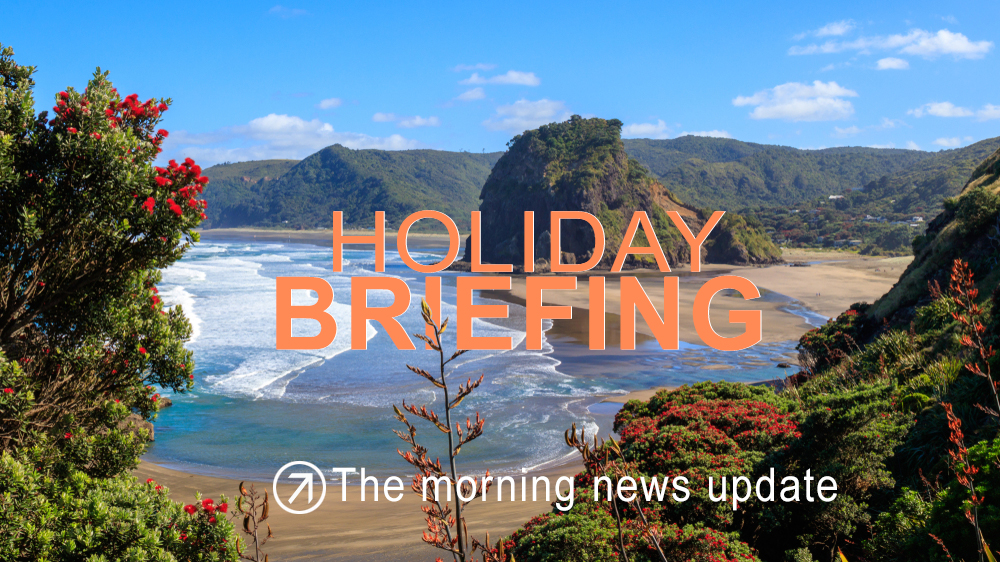 Here's our summary of key economic events over the Christmas holiday break that affect New Zealand, with news of mixed signals in the year-end wrap-up-deals.
But first, Chinese industrial profits are now running better than year-ago levels in November, up +2.4% on that basis and the first time this has been the case on over a year. Interestingly, it is large listed companies (foreign or local) doing the best with local private companies making much smaller gains. SOE profits however fell -4.9% year-on-year in a worrying sign that their large core enterprises are 'taking one for the team' and disguising how their upturn is being managed.
Iron ore prices are still very high. Despite official efforts to curb 'speculation' with both Beijing and the commodity market manager issuing warnings, prices haven't yet fallen, just hesitated in their recent rising trend. Meanwhile, coal prices in China haven't seen that hesitation, and are rising sharply still. China is in the middle of a very cold period which is sharply raising demand for electricity - and leading to electricity blackouts. Natural gas prices are rising sharply too.
In Japan, their retail sales shrank -2.0% in November from October and that withered the previous year-on-year gains. Their industrial production slipped as well, according to official figures.
In Europe, there is a last-minute Brexit deal, one Brussels is very happy with. The UK has had to accept on-going fishing in their waters, the EU's shifting of the Irish border to include Northern Ireland, and acceptance of EU laws and standards in most areas where trade between them takes place. Ratification by the English parliament could be 'interesting'.
And the EU is about to wrap up a trade deal with China too.
Back in China, they have identified and jailed a doctor/blogger who reported what was actually going on in Wuhan during the depths of their pandemic crisis there. She got four years jail for "picking quarrels and provoking trouble".
In the US, their US$900 bln fiscal stimulus bill has finally been signed into law but after an egotistical delay, one that will cost may millions of struggling people and small businesses with some skipped support. But Wall Street is happy the compromise deal, for all its flaws, has been done.
Wall Street is up +0.9% in trade today (S&P500) and that is a new all-time high. Overnight European markets rose about +1% although Frankfurt was up +1.5% and London barely recorded any gain. Yesterday the very large Tokyo market rose +0.7%. Hong Kong fell -0.3%, and Shanghai turned in a flat result. Neither the ASX200 nor the NZX50 were open yesterday of course, but both will be trading today, on a limited basis anyway.
The latest global compilation of COVID-19 data is here. The global tally just keeps on rising, now at 81,009,000 and up +381,000 in one day. We are heading for 100 mln within 30 days. It is still very grim in Russia, the UK, Eastern Europe, and Indonesia. It does seem to be easing further in Europe, although not in the UK or Sweden. Global deaths reported now exceed 1,769,000 and up +7,000 since this time yesterday as death rates rise everywhere. The UK variant strain is now spreading worldwide, although only small numbers of cases are being reported so far.
But the largest number of reported cases globally are still in the US, which rose +106,000 overnight for their tally to reach 19,591,000. The US remains the global epicenter of the virus. The number of active cases is still rising and now at 7,748,000 and that level is up +32,000 in one day, so many more new cases more than recoveries. Their death total is up to 341,000. The US now has a COVID death rate of 1028/mln and approaching the disastrous UK level (1045).
In Australia, their Sydney-based community resurgence seems to be stretching out a bit. There have now been 28,337 COVID-19 cases reported, and that is +25 more cases overnight and +99 more than just before Christmas. Parts of Sydney are back in lockdown. Other states have closed their borders. Now 188 of their cases are 'active' (+3 overnight, +42 over the long weekend). Their "fast reaction" has yet to be shown to be effective and the impacts are lingering. Reported deaths are up +1 to 909.
The UST 10yr yield will start today at just on 0.94%, a +1 bp rise overnight. Their 2-10 rate curve is flatter at +82 bps, their 1-5 curve is also down to +27 bps, while their 3m-10 year curve is also flatter at +85 bps. The Australian Govt 10 year yield is up +2 bps at 1.00%. The China Govt 10 year yield is down another -4 bps at 3.23%, while the New Zealand Govt 10 year yield is up +4 bps at just on 0.99%.
The price of gold is down -US$3 today to be now at US$1,876 and very similar to its pre-holiday level.
Oil prices have held at just over US$48/bbl in the US, while the international price is up to just on US$51/bbl.
And the Kiwi dollar is marginally softer at 70.9 USc although over the long weekend it did firm somewhat before falling back. Against the Australian dollar we are holding firm at 93.7 AUc. Against the euro we are little-changed at 58.1 euro cents. That means our TWI-5 is now at 72.6.
And we should note that the Chinese yuan has hit its strongest level vs the US dollar since June 2018. Against the NZD we are still mid-range over that time, so the yuan 'story' is really just one of the greenback's demise.
The bitcoin price has risen to a new higher level after a sharp burst. It is now at US$27,170 although little-changed from yesterday but holding high and a remarkable +16% above where we left it pre-Christmas. The background for the recent jump is here. The bitcoin rate is charted in the exchange rate set below.
The easiest place to stay up with event risk today is by following our Economic Calendar here ».