A record US trade deficit; US business commitment hesitates; Americans optimistic long-term; South Korea struggles; global food prices at 6yr high; UST 10yr at 0.93%; oil holds and gold up; NZ$1 = 72.1 USc; TWI-5 = 73.3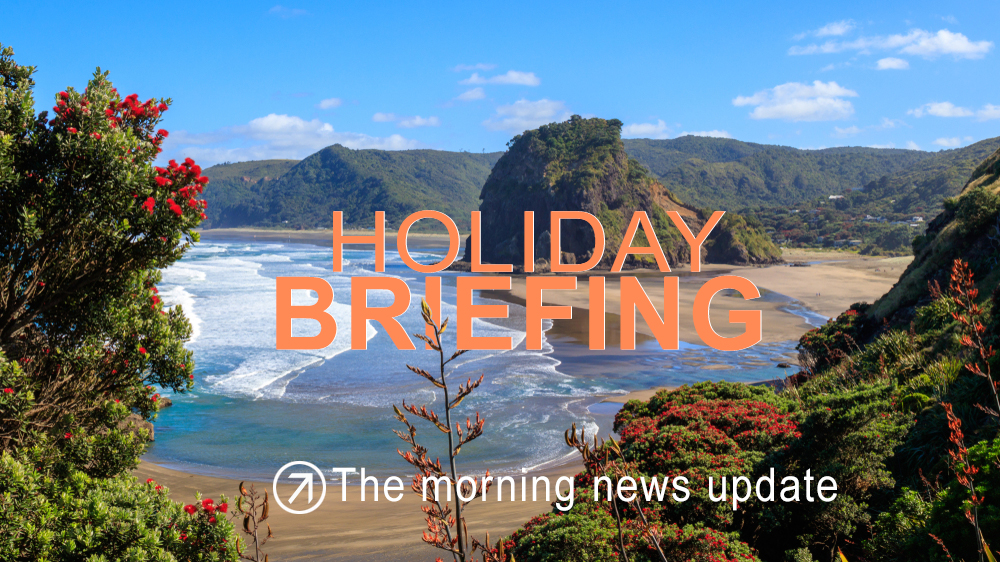 Here's our summary of key economic events over the Christmas-New Year holiday break that affect New Zealand, with news of records, some welcome, some very unwelcome.
The failure of American trade policy is in evidence again with a huge -US$85.1 bln merchandise trade deficit in November, their largest ever. Exports fell -7.5% compared with the same month in 2019 while imports rose +6.5% in that time. And all this happened despite a USD devaluation.
One thing that might help their domestic economy is a build in wholesale inventories, signaling confidence in the future. But this is not happening. Markets had expected a +1% build after October's +1.2% build. But the November data recorded a fall and signaling that confidence hasn't yet arrived.
But the Chicago PMI did rise marginally and is still expanding at a fast clip. However new orders fell, reinforcing the reluctance to build inventories.
Ignoring today's reality, when Americans look further ahead they remain positive. A new Gallup Poll shows expectations remain relatively buoyant amid the pandemic. When they were asked to rate their future lives in five years time on a scale from 0 to 10, where 0 is the worst possible life and 10 is the best possible life, the average rating was 7.9 in 2020. This average is unchanged from those over the past several years. Their mood did sour at the end of 2020 however.
South Korea is starting to struggle at the end of 2020. Business sentiment sagged in November, and both retail sales and industrial production both came in lower than expected in their latest updates.
In China, it is not only coal and iron ore prices that are rising quickly. Corn prices have jumped as well, hitting a new record high yesterday, partly driven by the demands of their recovering pig herd, and partly by flagging supplies as their food security issues come to the fore again. Chinese demand is putting severe strain on global food prices, and these hit their highest level in six years in November.
China is saying that foreign direct investment in the country will hit a record +US$140 bln in calendar 2020 and maybe more than 10% of global FDI in 2020. Meanwhile, the EU and China have agreed on a new investment pact, one opposed by the US (including the incoming Biden Administration) and one that expands access to the Chinese market for EU investors in industries ranging from cars to telecommunications. The Chinese are celebrating this deal, but the Europeans are wary because it could stumble on a range of political issues including human rights abuses in China.
France has ended its delay in imposing its digital services tax on the tech giants. They have resumed collecting it, while the US is set to impose US$1.3 bln in tariffs on French imports, including cosmetics and handbags from January 7. Tariff penalties however didn't work on China and are unlikely to work on France, something the French seem to understand.
On Wall Street, the S&P500 is up +0.3% in afternoon trade today in the hope Congress will sort out what it wants to do with the stimulus level. Overnight European markets all fell about -0.3% although London was down double that. Yesterday the very large Tokyo market fell back -0.5% after the prior day's very strong +2.7% gain. Hong Kong played catchup, rising +2.2%, and Shanghai rose +1.1%. The ASX200 was open with light trading and posted a -0.3% slip, while the NZX50 posted a -0.2% slip in light trade.
For the year, the NZX50 Capital Index is heading for a +13% rise, the ASX200 for a -1.5% fall. They compare with the S&P500 which is headed for an annual gain of +15%, Shanghai will be up +11% and Tokyo up +16%. In Europe, the Frankfurt market will post a +4% gain for the year, Paris will post a -6% loss, and London a -13% loss in 2020.
The latest global compilation of COVID-19 data is here. The global tally just keeps on rising, now at 82,282,000 and up +696,000 in one day. We are heading for 100 mln before the end of January. Many countries are getting a surge from Christmas gatherings where social distancing was abandoned, and with New Year approaching, that surge is likely to be compounded.. It is still very grim in Russia, the UK, South Africa and Indonesia. It does seem to be easing in Europe, although not in the UK or Sweden. Global deaths reported now exceed 1,797,000 and surging +28,000 since this time yesterday as death rates rise everywhere. The UK variant strain is now spreading worldwide, although only small numbers of cases are being reported so far.
But the largest number of reported cases globally is still in the US, which rose a massive +200,000 overnight for their tally to reach 20,009,000. The US remains the global epicenter of the virus. The number of active cases is still rising and now at 7,793,000 and that level is up +20,000 in one day, so many more new cases more than recoveries. Their death total is up to 347,000 (+3,000). The US now has a COVID death rate of 1046/mln and approaching the disastrous UK level (1066).
In Australia, their Sydney-based community resurgence seems to be stretching out further with yet another hotspot. That takes their all-time cases reported to 28,381, and +31 more cases overnight. Now 204 of these cases are 'active' (+15 overnight). Reported deaths are unchanged at 909.
The UST 10yr yield will start today at just on 0.93%, unchanged overnight. This is down from 1.92% at the start of 2020. Their 2-10 rate curve is flatter at +80 bps, their 1-5 curve is unchanged at +27 bps, while their 3m-10 year curve is also unchanged at +85 bps. The Australian Govt 10 year yield is up +2 bps at 0.98%. The China Govt 10 year yield is down another -2 bps at 3.20%, while the New Zealand Govt 10 year yield is down -1 bp at 0.99%. It started 2020 at 1.65%.
The price of gold is up another +US$12 in New York today to be now at US$1,890/oz. It is ending the year up +25% from where it started.
Oil prices are unchanged today at US$48/bbl in the US, while the international price is at US$51/bbl. At the start of 2020 the oil price was US$66, so we have had a huge -30% cost saving here, and embellished by a rising Kiwi dollar.
And the Kiwi dollar is up another +½c today at 72.1 USc. It started the year at 67.4 USc so that makes it a +7% annual appreciation against the USD - or more realistically a -7% devaluation of the greenback. Against the Australian dollar we have dipped very slightly to 93.9 AUc. For the whole of 2020, that is a -2.4% devaluation. Against the euro we are firmer at 58.7 euro cents. That has pushed our TWI-5 up to 73.3, a twenty-one month high and an annual +1.6% appreciation.
The bitcoin price has surged +US$1834 or +6.9% today and is now at US$28,258. This crypto started the year at US$7,251 so it has risen by almost 3x over the year, up +56% in December alone. The background for the recent jump is here. The bitcoin rate is charted in the exchange rate set below.
The easiest place to stay up with event risk today is by following our Economic Calendar here ».