Dairy prices up again; US retail sales rise; CBO likes what it sees; China housing froth returns; EU struggles; RBA extends big QE; UST 10yr at 1.10%; oil up and gold down; NZ$1 = 71.5 USc; TWI-5 = 73.5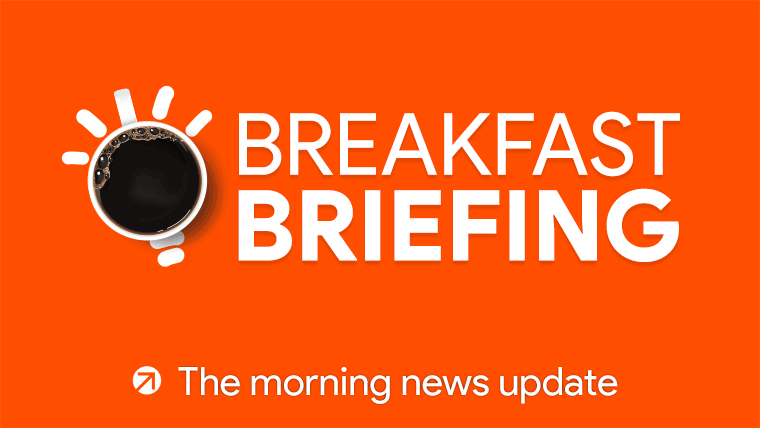 Here's our summary of key economic events overnight that affect New Zealand, with news of some major divergences between some major economic blocks.
But first, the overnight dairy auction saw prices rise a modest +1.8% in USD terms, but it was the sixth consecutive gain and took overall prices up to their highest since May 2014. (However, in NZD terms they are only back to year-ago levels.) Apart from SMP prices which dipped -1.5% after a strong rise at the prior event, all other products rose strongly with the key WMP price up another +2.3% and taking its price to its highest since December 2016. In NZD terms, overall prices gained another +1.2%. At these new levels there will be upward pressure on farm gate payout prices, limited by the rising Kiwi dollar.
Update: Fonterra has raised its farmgate milk price forecast by +20c. More here.
US retail sales last week were still lower on a month-ago holiday-boosted basis, which is pretty understandable, but on a year-on-year basis they are making further impressive gains.
The independent Congressional Budget Office has issued an upbeat assessment of American economic prospects for the next ten years. It expects their economy to grow 'above potential' for the next few years, making back its pandemic losses by as early as next year. It also expects inflation to pick up, along with interest rates, and debt servicing will become a larger burden for them. This is an overall stronger outcome than the one they last released in July 2020.
In China, there is growing evidence that their housing market is in a new and unrestrained surge of demand. Authorities there will likely be stepping in again and soon.
In Hong Kong, they reported very ugly retail sales data for December, down -13% from the same month in 2019 and for all of 2020 retail sales there were down a massive -24%. Pessimism is high in the recently invaded Territory and it is becoming a shadow of its former self.
In the EU, things aren't great either. It is falling further behind. Their Q3 GDP bounceback has faded fast and in Q4, they went backwards by -0.5%. Unless the Q1 2021 result is positive, they are back in recession. Changes aren't great for avoiding this double-dip. On a year-on-year basis, it looks awful. About the only 'good' thing is that the UK is out of their numbers now and no longer another drag on these results.
In Australia, the RBA didn't change the interest rate at its review late yesterday, but it did dramatically extend its QE program. It decided to purchase an additional AU$100 bln of bonds issued by the Australian Government and states and territories when the current bond purchase program is completed in mid April. These additional purchases will be at the current rate of AU$5 bln a week. But the RBA is buying bonds at a faster pace than the government is selling them. The gap will widen to shrink their bond market by -$1.5 bln a week. This is a AU$750 bln market and the RBA already owns 10% of it.
Wall Street is posting another strong rise today with the S&P500 up +1.6% in early afternoon trade. Overnight European markets rose about +1.6% (although London only managed a +0.8% gain). Yesterday, the very large Tokyo market rose +1.0%, Hong Kong was up +1.2% and Shanghai gained +0.8%. The ASX200 rose +1.5% yesterday while the NZX50 Capital Index was the outlier, falling -0.4%.
The latest global compilation of COVID-19 data is here. The global tally is still rising, now at 103,573,000 and up +483,000 in one day. The variants are increasing their grip and keeping new infection rates high. It is still very grim everywhere except in our region. Global deaths reported now exceed 2,244,000 and +13,000 since yesterday. We should also note that the Russian vaccine has passed its clinical trials well.
More countries (69) have started their vaccination programs. And although 101.4 doses have been given so far (+4.8 mln more overnight), nowhere has the tide turned on infections - except perhaps in Israel and the USA. However, there is clear evidence the vaccines are working to reduce or even eliminate deaths for those who have taken it.
The largest number of reported cases globally are still in the US, which rose +146,000 overnight for their tally to reach 26,924,000. The US remains the global epicentre of the virus. The number of active cases fell overnight and is now just on 9,835,000 and -85,000 less in one day, so more recoveries than new infections. And there are now more vaccinated people than active cases in the US, which is a milestone. Their death total is up to 455,000 however (+3000). The US now has a COVID death rate of 1369/mln, awful but made to look 'good' by the disastrous UK level (1586) where deaths are still rising fast.
In Australia, their community control is impressive. Their all-time cases reported is now 28,824 and only +6 more cases overnight, mostly new arrivals and all in managed isolation. 55 of these cases are 'active' (-5). Reported deaths are unchanged at 909.
The UST 10yr yield is up +3 bps at just over 1.10%. Their 2-10 rate curve is steeper at +99 bps, their 1-5 curve is at +36 bps, while their 3m-10 year curve is also much steeper at +106 bps. The Australian Govt 10 year yield is up +1 bp at 1.17%. The China Govt 10 year yield is also up +1 bp at 3.21%, while the New Zealand Govt 10 year yield is up a sharper +4 bps at 1.23% and its highest in nearly a year.
The price of gold will start today down +US$25 at US$1838/oz. Silver is down more than -7%.
Oil prices are up almost +US$1.50 at nearly US$54.50/bbl in the US while the international price is now nearly US$57.50/bbl. ExxonMobil has posted an enormous -US$22 bln loss for 2020.
And the Kiwi dollar will open today little-changed if a little softish at 71.5 USc. Against the Australian dollar we are firmer at just on 94.3 AUc and its highest since early December. Against the euro we are just under at 59.5 euro cents. That means our TWI-5 is up very slightly at 73.5.
The bitcoin price has risen again overnight and by +6.3% and is now at US$34,865. Volatility has been a relatively low +/- 3.3%. The bitcoin rate is charted in the exchange rate set below.
The easiest place to stay up with event risk today is by following our Economic Calendar here ».