A review of things you need to know before you go home on Tuesday; no retail rate changes, retail trade eases, $300 bln of mortgages rise fast, $400 bln of deposits rise fast too, swaps unchanged, NZD stays high, & more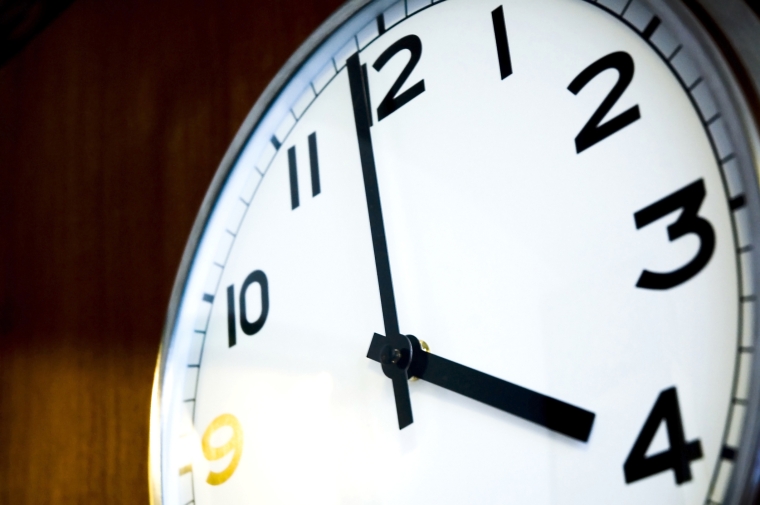 Here are the key things you need to know before you leave work today.
MORTGAGE RATE CHANGES
There are no changes to report here.
TERM DEPOSIT RATE CHANGES
None here either.
RETAIL EASES IN DEC FROM SEPT, BUT UP STRONGLY Y/Y
Real retail spending fell by -2.7% in the December quarter from the September quarter when it rose a massive +28% after the economy exited lockdown. On a year-on-year basis using nominal values, the December quarter retail revenues were up +4.9%, compared to the September rise of +7.4%. Stats NZ says car sales are driving this retail growth. But all this feeds into the December GDP and analysts now expect that to come in with a contraction of -0.7% real from the very strong September.
A 44 MONTH HIGH
Debt data published by the RBNZ is seriously delayed given their Accellion troubles. Today they released this data for December and it showed total housing debt almost touched $300 bln ($299.4 bln), up +8.2% in a year. It has likely risen from there in January and February given the hot housing market. That December growth is the fastest in almost four years (April 2017). Debt owed to financial institutions by both the business and rural sector is actually shrinking (-3.3% and -1.2% respectively on year-on-year basis).
A 22 YEAR LOW
Included in this C5 data release is more evidence the Buy-Now, Pay-Later sector is eating into bank and finance company personal lending (credit cards and personal loans). This is down -12.2% year-on-year, and that is the fastest decline ever recorded in a record that goes back monthly to June 1999.
TWIST TO AT-CALL
Total deposits in banks exceeded $400 bln for the first time even in December, rising +10.6% in a year. Household deposits rose +9.8% in the same time to a record $203.1 bln and that was the fastest growth in 54 months. But term deposits withered by -11.4% in a year to just $90.3 bln which is back to levels in TDs in late 2017. It is leaking away at the rate of about $2 bln/month. The proportion of household deposits in TDs is now down to just 44%, and down from 57% just 18 months ago.
CHILD POVERTY DOWN SLIGHTLY, BUT ...
In the year ended June 2020, 18% of New Zealand children (208,400, or about 1 in 5) lived in households with less than 50% of the median equivalised disposable household income after deducting housing costs and compared to the median income from the June 2018 baseline year. This is a reduction from 23% percent of children in a similar situation in the preceding year. But this data is old. Stats NZ sopped collecting it during the pandemic lockdown, so it is unknown what impact that has had on child poverty.
"V-SHAPED RECOVERY"
NZIER forecasts annual average GDP growth to pick up to over +6% by the end of this year, before moderating to average around +3% in the subsequent years. They say, "while disruptive, the brevity of Alert Level 3 for Auckland and Alert Level 2 for the rest of the country means that the V-shaped recovery for New Zealand should remain. Construction demand is growing strongly after weakness over the first half of 2020, and we expect it will continue to lead the recovery over the coming years".
ANOTHER VIEW
Massey's GDP Live reckons the Dec-20 result will be much lower than most other forecasters, but that we are already on our way back to a more steady state.
A FAST RISING COST - OR IS THAT NOW AN ASSET PRICE?
The price of carbon is rising again after a brief hesitation. It is now up over $39/tonne for a NZ Unit (NZU), which is equivalent to a tonne of carbon dioxide-equivalent emissions. A month ago it was priced at about $38/NZU. A year ago it was about NZ$25/NZU. So that means it has risen more than +55% in one year. Perhaps it is no surprise that carbon farming is taking off.
WHOLESALE ELECTRICITY PRICE JUMPS
The wholesale cost of electricity has jumped recently, and the reference Hawyards cost is now up to $319/MWhr. That is its highest since late 2018. We have been on a steadily rising trend since early November. Lake inflows are falling and lake storage is falling away from its long-term trend for this time of year.
SURPLUSES CONTINUE
In Australia, their trade surplus came in at AU$8.8 bln in January. January import of goods fell -10%, while export of goods fell -9%. Exports of meat (down -39%) and coal (down -8%) drove the decline in January. Exports of iron ore fell too.
GOLD FIRM
Gold is trading in Australia, and soon in Asian markets. So far today it is at US$1812 and up +US$24 from where it was this time yesterday, and up +US$1 from where it closed in New York earlier today.
EQUITIES UPDATES
The S&P500 closed down -0.8% on Wall Street today. The NZX50 Capital Index is down -0.6% in late trade this afternoon, while the ASX200 is up a minor +0.1% in early afternoon trade. Tokyo is closed today for the Emperor's Birthday. Hong Kong has opened down -0.4% and Shanghai has opened down -0.1%.

SWAP & BONDS RATES TAKE OFF AT LONG END
Yesterday the 10 year jumped +14 bps and the 7 year was up +12 bps. From 3 years duration and longer, there have been outsized rises. We don't have today's closing swap rates yet. If there are movements today, we will note them here later when we get the data. It is likely there will be little-change from yesterday. Today the 90 day bank bill rate is up +1 bp at 0.28%. The Australian Govt ten year benchmark rate is up another +6 bps at 1.62%. The China Govt ten year bond is unchanged at 3.30%. But the New Zealand Govt ten year is unchanged at 1.65%. That is now below where the earlier RBNZ fix was, at 1.69% (+10 bps). The US Govt ten year is down -1 bp from this time yesterday at 1.37%.
NZD SLIPS
The Kiwi dollar has held its new recent higher level at just over 73.3 USc. On the cross rates we are softish at 92.5 AUc has the AUD makes gains. Against the euro we are also softer at 60.2 euro cents. That all means our TWI-5 is down at 74.2.
BITCOIN SLIPS FASTER
The bitcoin price is now at US$53,058 and -6.6% lower than this time yesterday when it was -1.6% lower. At one point in the past 24 hours it got down as low as US$47,780. Volatility over the past 24 hours has been an extreme +/- 9.9%.
This soil moisture chart is animated here.
The easiest place to stay up with event risk today is by following our Economic Calendar here ».