With house prices and mortgage debt growing faster than our economy, we check our collective behaviour for how homeowners handled their borrowed financial obligations in 2020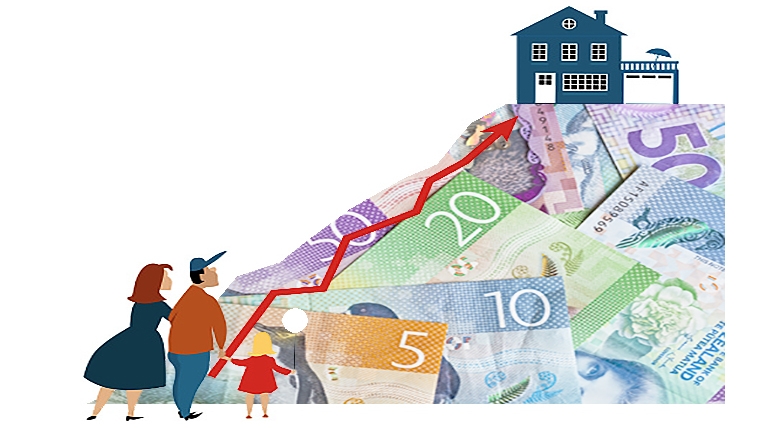 The New Zealand home loan market is large and growing quickly. No news there, but the nature of the expansion in 2020 shows some interesting twists.
By the end of 2020 home owners owed $296.7 billion to banks, according to the RBNZ residential mortgage reconciliation (C35). Additional, although minor, amounts are owed to non-bank lenders, and there are other non-residential mortgages as well.
That will take the total mortgage debt to well over $300 bln by the end of 2020, and by the end of March 2021 it is our estimate that it will have swelled to $311 bln. In turn, that makes it about 95% of annual economic activity (GDP) and its highest proportion ever. It was 87% at the end of 2019 and 86% at the end of 2016.
The 2020 rise in mortgage debt was equivalent to 7% of 2020 GDP, and it hasn't been this high since the 2015/2016 "housing boom." But of course the amounts involved are larger now, exceeding +$22 bln in 2020.
That quickening growth however, is not reflected in the amounts being paid to banks for interest.
as at end of
December
Opening
position
+ New loan
drawdowns
+ Interest
charged
- Scheduled & extra
repayments
- Repayments
in full
+


Adjustments

= Ending
position
 
$ bln
$ bln
$ bln
$ bln
$ bln
$ bln
$ bln
 
 
 
 
 
 
 
 
2015
195.2
71.8
11.7
29.6
38.6
0.4
210.9
2016
210.9
76.5
11.2
30.8
38.1
0.0
229.7
2017
229.7
66.1
11.6
31.1
33.4
0.1
243.2
2018
243.2
71.2
11.8
31.4
37.1
-0.6
257.0
2019
257.0
75.5
11.7
32.1
37.7
0.1
274.4
2020
274.4
82.1
10.6
31.9
38.9
0.3
296.7
Even though the amounts owed rose +8.1% in 2020, the amount borrowers paid in interest fell by a remarkable -9.5% saving them more than $1.1 bln over what was paid in 2019. That should give both borrowers and public policy makers pause because that is what it could rise to if interest rates move back to 2019 levels. Actually it would be more because the base has risen so much.
Despite the falling interest rates, borrowers are not taking advantage of this by paying down what they owe faster. In fact borrowers reduced the absolute amount of repayments in 2020 from 2019. In fact, this is part of a longer term trend; in 2015 they repaid 15.2% of what they owed via scheduled repayments. By 2020 this had fallen to just 11.6% in the year, and it has been in consistent decline in between.
Cheaper funding reduces the impulse to repay debt, rather than create an opportunity to pay it down faster. It also seems to encourage taking on larger debt loads.