The wait for a trans-Tasman bubble continues, as the PM announces a commencement date will be unveiled on April 6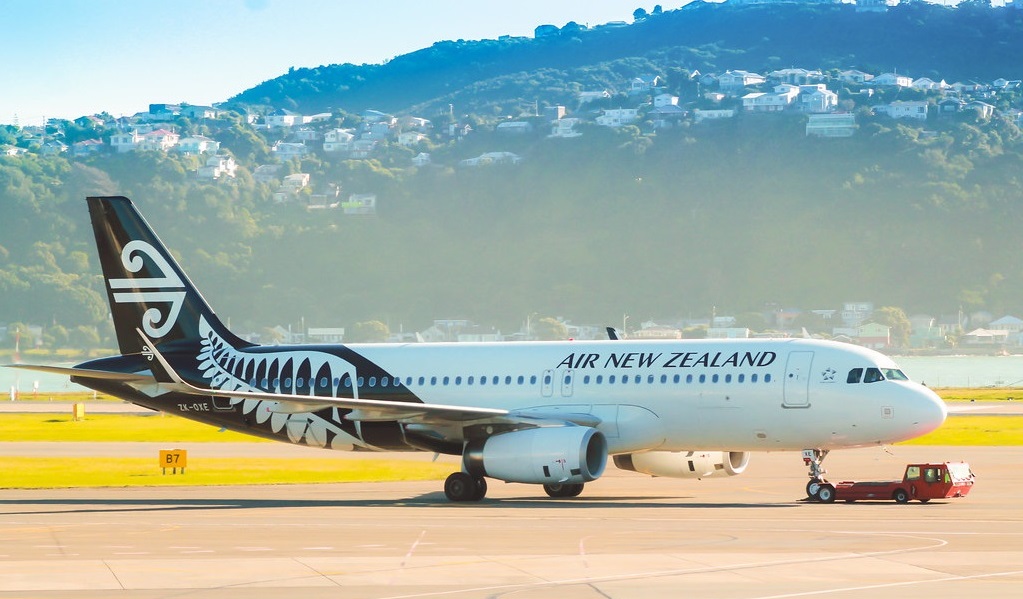 The Government will on April 6 announce when a trans-Tasman bubble will be formed.
Prime Minister Jacinda Ardern said issues around contact tracing Australian visitors to New Zealand, and sorting out a framework for the circumstances under which New Zealand might have to close its border, were still being ironed out.
She said work was also underway to determine the impact a trans-Tasman bubble would have on managed isolation and quarantine capacity - IE how much room it might free up.
Ardern said airlines and airports had done a lot of work to ensure airline crew and passengers working and travelling within the bubble would be separated from other crew and passengers.
She said creating a bubble was a "priority" but recognised many New Zealanders were "nervous" about this.
Ardern said that should New Zealand or Australia wish to form a bubble with a third country, New Zealand would have to review its bubble settings.
She couldn't comment on the details of how an arrangement would work and what would happen if a COVID-19 outbreak caused a temporary border closure and travellers got stuck away from home. However, she said there would be an element of "flyer beware".
Tourism operators in limbo
Tourism Industry Aotearoa chief executive Chris Roberts expressed his disappointment over the Government not announcing a bubble commencement date on Monday.
"Until they have a firm date, tourism operators cannot take bookings with confidence or scale up in terms of staff and services. It also delays marketing campaigns to the Aussies," Roberts said.
He accepted the borders must be opened safely, but noted discussions on what would need to be in place to allow the Tasman to re-open started almost immediately after the borders were closed a year ago.
"The intention was to get everything ready to go when the time was right. The health experts say trans-Tasman travel can now be done safely, so any delay is frustrating," he said.
National Party leader Judith Collins said: "The last thing our struggling economy needs now is more announcements about future announcements. The Prime Minister should have given us the certainty of a start-date today.
"Australia has already turned its attention to forming a travel bubble with Singapore. If New Zealand doesn't move faster on this, we will be left behind…
"New Zealand should already be well advanced towards a trans-Tasman travel and turning its attention to allowing quarantine-free travel into New Zealand from more Pacific Islands."
Travel insurance tips
Insurance Council of New Zealand chief executive Tim Grafton reminded those considering a trip, travel insurance policies differ. 
"ICNZ strongly advises anyone purchasing travel insurance to read the policies thoroughly and to ask the insurer any questions they may have about what is and isn't included," he said, explaining: 
At present policies won't cover:

- Cancellations to travel caused by government-imposed lockdowns

- Costs if the government imposes a blanket quarantine

- Travel delay caused by COVID-19

- Border closures due to COVID-19

- Travel to any other countries where there is still a 'do not travel' alert in place.

Cover that might be offered by some insurers with specific COVID-19 extensions include:

- Cancellation costs if you get sick with COVID-19 before you go away

- Costs to return home if a relative gets sick with COVID-19

- Costs if you get sick with COVID-19 and must quarantine

- Reasonable accommodation costs if the person you were supposed to stay with gets COVID-19

- Cancellation costs if leave is revoked - if you are an essential health worker and your leave is revoked due to COVID-19 you can claim the non-refundable costs

- Cancellation costs for denied boarding due to a positive COVID-19 test at the airport - you and your travelling companion can claim the non-refundable, prepaid cancellation costs provided that a public health authority directed you and you did not have knowledge or awareness of your positive test result at the time of your policy purchase

- Cancellation due to being a close contact with someone with COVID-19 - Cancellation or amendment costs for a prepaid trip subject to the cancellation benefit limit on the policy if they have been directed to quarantine by a public health authority because they deemed to have had close contact with someone diagnosed with COVID-19 and can't go on their trip.