RBNZ concludes - based on 'inconclusive' international research - that it doesn't know what impact low interest rates have had on inequality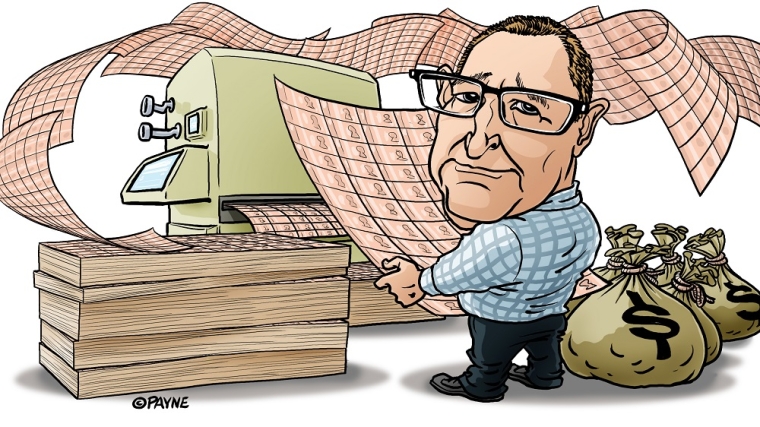 It has been more than a year since the Reserve Bank (RBNZ) started making unprecedented moves to lower the cost and increase the supply of money to support the economy.
Yet the central bank still hasn't examined how its ultra-loose monetary policy has affected different groups in society, and whether it has increased or decreased income and wealth inequality.
Rather, in a new analytical note, it has referred to international research that reached divergent conclusions on the matter.
Based on this, the RBNZ said it can't say what impact loose monetary policy has had on inequality in New Zealand.
The RBNZ has loosened monetary policy by cutting the Official Cash Rate to 0.25%, doing quantitative easing through its Large-Scale Asset Purchase (LSAP) programme and providing retail banks with cheap funding through its Funding for Lending Programme (FLP).
To date, it's bought $51.92 billion of mostly New Zealand Government Bonds through the LSAP programme and lent banks $2.86 billion through the FLP. So, it's figuratively printed the equivalent of 17% of New Zealand's Gross Domestic Product (GDP).
The idea behind all these programmes is to lower interest rates to boost inflation and employment in line with the RBNZ's mandate.  
'Indeterminate'
The RBNZ noted the complexity of trying to figure out the overall impact of it taking the above actions, when these can affect the same household in different ways.
"With lower interest rates, borrowers are generally better off and savers are worse off, but this may be a matter of gains and losses for the same groups of people," the RBNZ said.
"For example, a family with their own home could earn less income from money in the bank, but the family's wealth may have also increased because of rising house and share prices.
"A first-home-buyer may need a higher deposit to get into a property because of rising house prices. That may be offset to some degree by lower interest rates on a mortgage paid over many years.
"Lower interest rates also encourage greater business investment and more jobs, and typically result in a lower unemployment rate.
"For example, lower income households tend to be more affected by the unemployment rate than changes in hourly wages. With lower interest rates, a lower income household faces a lower risk of becoming unemployed."
The RBNZ concluded: "When assessing the overall effect of monetary policy easing on the distributions of wealth and income, it is important to consider all transmission channels."
"The overall effect of monetary policy on inequality depends on the strength of each channel, which may reinforce or offset each other. Therefore, the overall effect of monetary policy easing on inequality is indeterminate.
"The effect of each transmission channel on the distribution of wealth and income depends on a complex mix of various factors such as the existing distributions of wealth and income, household balance sheets and income sources."
The RBNZ included some graphs in its paper, which show how income and wealth are distributed in New Zealand.
It noted that in 2018, the top 20% of wealthy households collectively held about 70% of total net wealth in New Zealand. Meanwhile in the year to March 2021, house prices increased by 24.3% on average, while the S&P 500 grew 54% and the NZX 50 26%.
However, the RBNZ didn't go a step further, and calculate the overall net impact of loose monetary policy.
Wealth distribution in NZ
Here is a segment of the RBNZ report that looks at the distribution of wealth in New Zealand:
In aggregate, New Zealand households had $968 billion in non-financial assets (housing and land value) as at September 2020, $844 billion in equity and investment fund shares, and $206 billion in deposits as at December 2020.

Over the past year, the value of some assets held by some households increased. For example, house prices in New Zealand increased by 24.3 percent on average in the year to March 2021. Equity prices have also seen significant increases in the past year. For example, the S&P 500 grew 54 percent in the year to March 2021 while the NZX 50 grew 26 percent over the same period. On the other hand, despite the decrease in interest on bank deposits from 1.53 percent in March 2020 to 0.71 percent in December 2020, household bank deposits increased from $189 billion in March 2020 to $205 billion in March 2021.

In 2018, the top 20 percent of wealthy households collectively held about 70 percent of total net wealth in New Zealand. Half of all households held 94 percent of New Zealand's total net wealth.

The composition of household assets varied over the net wealth distribution (figure 4). Non-financial assets made up a higher proportion of assets of lower and middle net wealth households while the wealthiest twenty percent of households held mostly financial assets, although this includes property that are held in businesses and trusts (figures 4 and 5).

Higher financial asset prices tend to benefit households with the highest net wealth as they tend to hold most of the financial assets in New Zealand. On the other hand, ownership of non-financial assets were more broadly distributed across net wealth quintiles (figure 5).

Wealthier households (the top 40%) saw a greater increase in their real estate asset values from 2015 to 2018 than the rest of the population (figure 6).

In New Zealand, lower income households tend to rely more on government transfers; middle income households primarily rely on labour income (wages and salaries); higher income households have more diversified income sources (figure 7).

On average, older people are wealthier than younger people, which is consistent with a lifecycle pattern of accumulating savings over a working life for retirement (figure 8).

In disposable income deciles 2 and 3, there were some recipients of superannuation with relatively high net wealth (figures 7 and 9). Although their disposable incomes may be lower, older people tend to be wealthier (figure 8).