A review of things you need to know before you go home on Thursday; some minor retail rate changes, big positive GDP surprise, big market reaction, NZGB issues, swaps up, NZD holds net, & more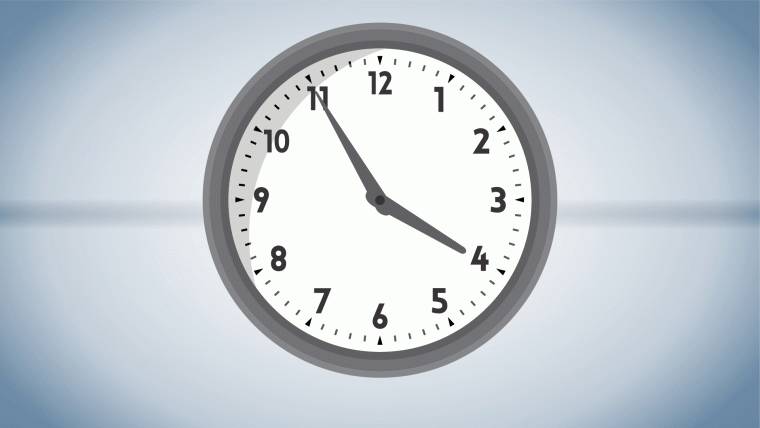 Here are the key things you need to know before you leave work today.
MORTGAGE RATE CHANGES
Fund manager Simplicity's home loan offer has reduced rates for their floating offer. Despite its spruiky claim, it is not the "lowest in New Zealand". Heartland's one year 1.85% fixed is. But at 1.90% it is low for a floating rate. And the Co-op Bank offers 1.99% for a fixed FHB loan. Westpac has cut -6 bps from its one year fixed rate to match its rivals.
TERM DEPOSIT RATE CHANGES
Heartland Bank moved their TD special from a six month term to a four month term, now offering 1.10%. Westpac is also raising all its TD rates for 1yr and longer.
'REMARKABLE' EXPANSION
The March quarter economic growth figures released by Statistics New Zealand of a +1.6%* rise from the December quarter blew all forecasts and expectations out of the water, following as they did a -1.0% fall in the December 2020 quarter. The Reserve Bank had been forecasting a -0.6% drop for the March quarter. The market expectation had been for a +0.5% rise - although expectations had been sharply rising in recent days after the release of positive data in the run-up to the GDP release. Retail sales figures in particular had fared much better than expected. (* for Production GDP. For Expenditure GDP the rise was +1.4%.)
FINANCIAL MARKET REACTION
The NZD gained +40 bps following the GDP release, although it had fallen -80 bps earlier on the positive US Federal Reserve dot-plot upgrade. The NZGB 10yr yield moved from 1.67% this morning to 1.80% now, a rise of +13 bps. The NZGB 2yr bond yield rose from 0.25% to 0.35%, up +10 bps.
ECONOMIST REACTIONS
Economists changed their views on when the OCR will start to be hiked next. ASB says it will probably happen in May 2022. ANZ now says it could be hiked "as soon as February" 2022. For BNZ its "earlier than May 2022". Other bank economists are also bringing forward their estimates.
SMALL YIELD RISE
The latest NZ Government bond tender saw three $100 mln offers, attracting $815 mln in bids. The May 2024 tenor was the most popular and went for a yield of 0.55% pa, marginally higher than the 0.51% at the same event five weeks ago. The May 2028 tenor went for 1.43% yield, up from 1.41% at the prior event. The April 2037 tenor went for 2.34%, up marginally from the 2.29% at the prior equivalent event five weeks ago.
ASB REPAYING CUSTOMERS $9 MILLION
ASB is repaying customers about $9 million after overcharging them early repayment adjustment (ERA) fees, the Commerce Commission says. ASB self reported to the consumer watchdog, which says the bank likely breached its obligations under the Credit Contracts and Consumer Finance Act by failing to act with the care, diligence and skill of a responsible lender, and the Fair Trading Act by making false or misleading representations. ASB has provided the Commission with enforceable undertakings explaining how it's locating affected customers and paying refunds to them. Affected customers are being paid the difference between the amount they should have been charged and the amount ASB actually charged them, together with interest. As a result of calculation errors, over 48,000 ERA fees were overcharged for borrowers who had terminated their fixed rate term loans early between April 2005 and December 2016. Nearly 11,000 ERA fees were also undercharged. Of the affected loans, the majority were home loans, with a small number of business loans, asset finance, commercial, personal and rural loans. 
HEAD ABOVE WATER AGAIN
The Australian unemployment rate has fallen -0.4% to 5.1% in May and back to the level it was at pre-pandemic. That means they added +165,000 jobs in May from April, but 'only' +265,000 from May 2019. Full-time employment is back above the two-year-ago standard by +174,000 or just +1.3% in two years when the employed workforce grew +2.1%. Markets cheered the improvements however. (The New Zealand jobless rate is 4.7%.)
STEADY STATE
Australia's population growth sank to just +0.5% in the year to December 2020, the smallest expansion in at least 40 years, probably longer. (New Zealand's 2020 population growth was +1.7%.)
GOLD DROPS HARDER
Compared to this time yesterday, the gold price is down -US$35 and now at US$1821/oz in early Asian trading. It closed in New York earlier today at US$1812/oz and in London at US$1861/oz.
EQUITY MARKETS DOWN IN UNISON
The S&P500 closed with a -0.5% fall after the Fed projections that increased the prospect of higher interest rates. Tokyo has opened with a rather large -1.1% fall in early trade, and Hong Kong has opened down -0.5%. Shanghai is down another -0.1% in very early trade. The ASX200 is down -0.5% and off its record high. The NZX50 Capital Index is down -0.4% in late trade.
SWAP & BONDS YIELDS RISE SHARPLY
We don't have today's closing swap rates yet. If there are significant changes again today, we will update this item. They probably rose. The 90 day bank bill rate is up +1 bp at 0.33%. The Australian Govt ten year benchmark rate is up +10 bps at 1.59%. The China Govt ten year bond is unchanged at 3.15%. The New Zealand Govt ten year is up +13 bps at 1.80% and above the earlier RBNZ fix of 1.78% (+13bps). The US Govt ten year is up +7 bps to 1.57%.
NZ DOLLAR UNCHANGED DESPITE VOLATILITY
The Kiwi dollar is down -40 bps from this time yesterday at 71 USc. But that masks an -80 bps fall after the Fed statement, then a +40 bps recovery after the NZ GDP surprise. Against the Aussie we are up +20 bps to 93 AUc. Against the euro we are up +20 bps at 59.1 euro cents. That means the TWI-5 is actually unchanged from this time yesterday at 73.2.
BITCOIN SLIPS AGAIN
The bitcoin price recent jump is fading further and it is now at US$38,670 and down -3.1% from this time yesterday. Volatility in the past 24 hours has been high at +/- 3.1%.
This soil moisture chart is animated here.
Keep ahead of upcoming events by following our Economic Calendar here ».