Prime Minister Jacinda Ardern embraces NZ's inclusion in the 'Indo-Pacific' area, seen to be a counterweight to China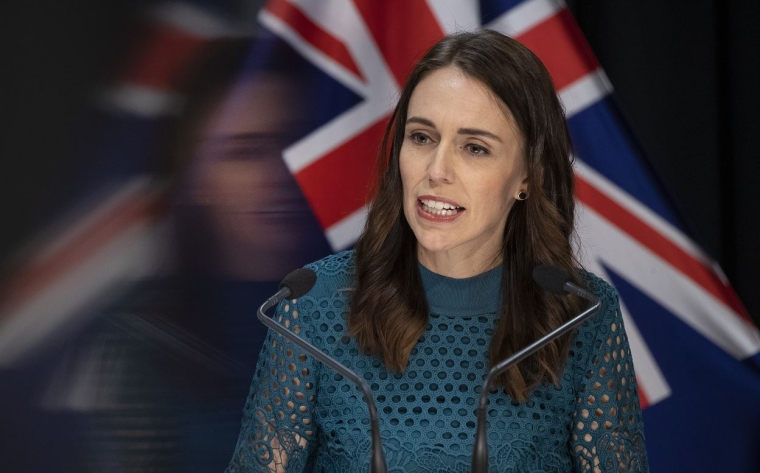 Prime Minister Jacinda Ardern has made it clear New Zealand shares some of the views of the United States, Australia and Japan when dealing with "challenging geopolitics".
She told diplomats and academics gathered at a New Zealand Institute of International Affairs conference on Wednesday, "We have embraced the concept of an Indo-Pacific as the wider home for New Zealand."
The comment was significant because it signalled New Zealand is aligning itself with "a larger ecosystem of nations and regions that includes East Asia, the Pacific, the Indian sub-continent and the Pacific Rim" - seen to be a counterweight to China.
The director of the Centre for Strategic Studies at Victoria University, David Capie, said he hadn't heard "such a fulsome treatment of the 'Indo-Pacific' concept from anyone in government" before.
Ardern said: "It is a region where the rules-based international order has already supported huge improvements in human conditions, but is a region of deep diversity.  
"The Indo-Pacific includes highly advanced economies Japan, South Korea, Singapore, Taiwan, and United States and Canada.
"China remains an engine of global growth and one of our most significant, but also one of our increasingly complex relationships.
"Australia – New Zealand's indispensable partner and ally with a strong track record of contributing in the region – sits at the intersection of both the Indian and Pacific oceans.
"The rapidly growing and demographically young countries of ASEAN have 650 million people and a rapidly expanding middle class.
"With all of this regional diversity, New Zealand is not alone in adopting an Indo-Pacific outlook.
"The ten countries of ASEAN plus Australia, India, Japan, and the United States, the European Union, the United Kingdom, and Germany have also referred to an Indo-Pacific region in reaction to more challenging geopolitics."
Ardern ended her speech saying New Zealand stands for "the rule of law, human dignity, and universal human rights".
"And that's why we will encourage partners to continue on the pathway of democratic reform - just as New Zealand continues to improve its own political system - to protect the institutional enablers of democracy: free and fair elections, an independent judiciary, a free press, and freedom of assembly and association," she said.
"New Zealand ultimately aspires for the Indo-Pacific region to become freer and more open. As the region emerges from the pandemic, we hope it will be both."
Ardern mentioned New Zealand's upgraded free-trade agreement with China, while listing the countries New Zealand has trade agreements with.
Otherwise, China was only referenced when Ardern said: "We also have serious concerns over the situation in the South China Sea, including artificial island building, continued militarisation, and activities which pose risks to freedom of navigation and overflight."
Ardern used the term 'Indo-Pacific' 15 times during her speech.
"New Zealand is focused on protecting the multilateral trading system at a time when it is under stress," she said.
"Our independent foreign policy has never meant that we pursue our objectives on our own."