A review of things you need to know before you go home on Monday; many more retail rate changes, PSI expands faster, MM high but steady, tractor market almost dies, swaps flatten further, NZD soft, & more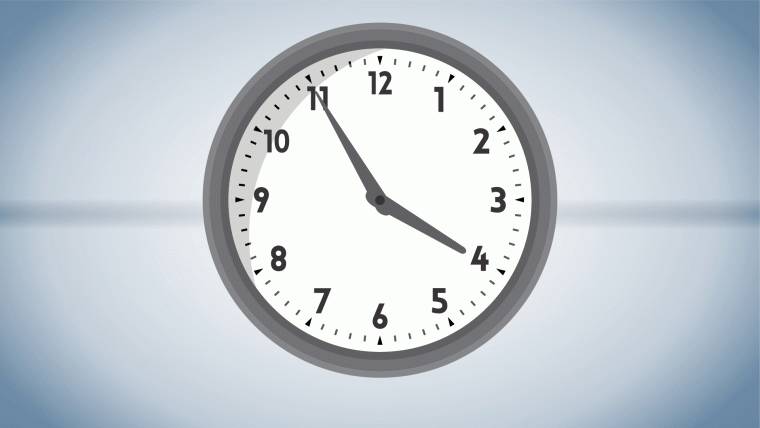 Here are the key things you need to know before you leave work today.
MORTGAGE RATE CHANGES
TSB is the latest bank to raise its fixed home loan rate offers. The Co-op Bank, and the Bank of China also moved higher. Details here (in the table) and here.
TERM DEPOSIT RATE CHANGES
Kiwibank cut its hot 200 day rate, and raised its 1 year rate. But a review of last weeks changes (including who has the highest offers for each term) is here. China Construction Bank have raised rates too. As did Christian Savings.
SERVICE SECTOR EXPANDING FASTER
New Zealand's services sector was in expansion mode for the fourth consecutive month, according to the BNZ-BusinessNZ Performance of Services Index (PSI). The PSI for June was 58.6. This was 2.3 points up from May, but still below its highest ever result of 61.1 in April. Both the 'sales' and 'new orders' categories were stand-outs, but none more so than 'employment'. Interestingly, it was the retail sector that was one of the weakest. As good as the services sector is, it isn't as expansionary as the factory sector (PMI).
OVERALL MEDIAN MULTIPLES HIGH & STEADY
For readers who follow the median multiple changes (the relationship between median household incomes and median house prices), you should note that we have updated our tracking of this measure for most urcan areas through to June 2021. (It is not a metric we particularly respect, but many general news sites get excited by it, so we track it on a first-principles basis, nationwide.)
NZX50 PROFILE UPDATES
Last week ended with a small -0.5% fall in the capitalisation value of the NZX50, but for the month it is up +0.8% to $130.1 bln. You should note that we have updated the profiles of Serko (SKO, #37, Pacific Edge (PEB, #38), Investore Property (IPL, #39), and Trust Power (TPW, #41).
TRACTOR MARKET ALMOST DIES
New data out from Stats NZ shows that only 10 new tractors were registered in June, the lowest for any month ever, and lower than for any month in the 2020 lockdowns (14). In the past four months only 59 new tractors have been registered. The average per month over the past 47 years is 184.
PETERING OUT?
ANZ's commodity tracker is suggesting that the strong recovery growth in commodity demand and prices may be petering out. High frequency data are pointing to a soft patch ahead for commodity markets. Nevertheless, the absolute levels of demand growth is still high they say. Ongoing supply side issue across many markets may support prices for a while yet however.
NO PRESSURE LET-UP
There were 100 new cases in NSW today (98 in the community) and another 11 in Victoria (10 in the community). Neither levels give confidence the Trans-Tasman travel bubble will re-open anytime soon. There were 3 new cases in New Zealand, all caught at the border, none in the community.
GOLD'S DROP STABILISES
Compared to where we were this time on Saturday, the gold price is up +US$2/oz to US$1814/oz in early Asian trading.
EQUITIES GENERALLY LOWER
The NZX50 Capital Index has slipped a minor -0.1% in late trade today. The ASX200 is down -0.9% in early afternoon trade. It is worse in Tokyo which is down -1.5% in morning trade, and -2.0% in opening trade in Hong Kong. Shanghai is down -0.7% in early trade. The S&P500 futures index suggests Wall Street will open down -0.4%.
SWAP & BONDS RATES FLATTEN FURTHER
We don't have today's closing swap rates yet and if there are significant ongoing changes we will note them here. They probably fell for 2 years and longer but were up for 1 year. The 90 day bank bill rate up at 0.47% with an unusual +4 bps daily leap. The Australian Govt ten year benchmark rate is down a chunky -6 bps at just on 1.23%. The China Govt ten year bond is unchanged at 2.97%. The New Zealand Govt ten year is down -6 bps so far at 1.59% and below the earlier RBNZ fix of 1.61% (-6 bps). The US Govt ten year is down -2 bps from this morning at 1.28%.
NZ DOLLAR SOFTISH
The Kiwi dollar has eased from its morning start to just on 69.8 USc. Against the Aussie we are little-changed at 94.36AUc. Against the euro we are also little-changed at 59.2 euro cents. So the TWI-5 has slipped to just under 72.8.
BITCOIN HOLDS
The bitcoin price is now at US$31,652 and virtually unchanged from where we were at when we opened this morning. Volatility in the past 24 hours has been low at +/- 1.8%.
This soil moisture chart is animated here.
Keep ahead of upcoming events by following our Economic Calendar here ».