A review of things you need to know before you go home on Monday: Kiwibank raises TD rates; exports swell, importing less from the US, another $100 mln via the FLP, June mortgage interest a record low, swaps lower, NZD holds, & more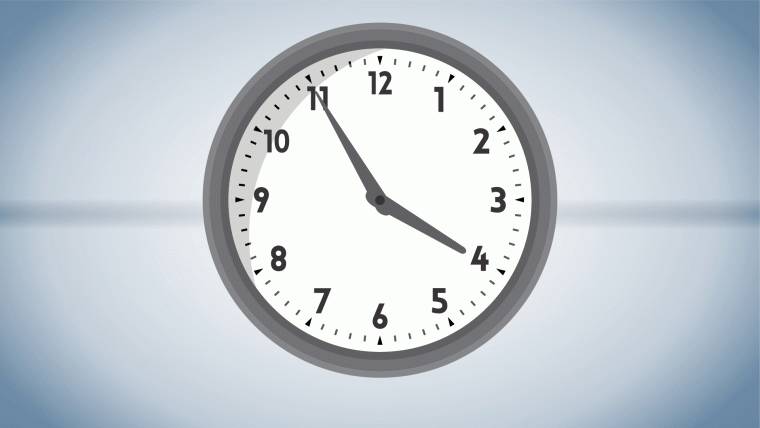 Here are the key things you need to know before you leave work today.
MORTGAGE RATE CHANGES
No changes to report today.
TERM DEPOSIT RATE CHANGES
Kiwibank raised five TD rates, for 6 months (+15 bps), then all from 2 to 5 years (+35 bps for two years and +20 bps for all others).
TRADE SURPLUS SHRINKS DESPITE RECORD EXPORTS
Our exports reached a new high in June 2021, off the back of record export values for logs and beef, Stats NZ said today. In June, the value of all goods exports rose +$871 mln (+17%) from June 2020 to just under $6.0 bln eclipsing the previous record in May of $5.9 bln. But we are importing faster, so the June trade surplus slipped. For the year to June, we exported $60.4 bln and imported $60,4 bln so the annual result is a tiny -$252 mln deficit over those twelve months. You have to go back to 2011 to find an annual trade surplus in any June year.
MORE PERSPECTIVE ON JUNE EXPORTS
Our trade surplus in the year to June with China has risen +18% from the same period in 2020. (We exported a record $1.9 bln to China in June alone.) Our trade surplus with Australia has decline by half on the same basis. The big mover however is with the USA where we improved from a -$332 mln deficit in the year to June 2020, to a +$978 mln surplus in the current year. That is twice the improvement we had with China, but is due to us buying much less from them, especially aircraft. Our trade with Japan is now a -$403 mln deficit as the post-pandemic rush to buy upgraded cars replaced vacation travel. (For all this progress, our record June exports of $5.7 bln represent less than the off-season June value of all house sales of $6.0 bln.)
ANOTHER DIP INTO THE TROUGH
The RBNZ's Funding for Lending program disbursed $100 mln to another bank, this time Kiwibank again, taking the total to $3.7 bln of the $28 bln allocated to this program.
MID-WINTER MORTGAGE HEAT
The latest Reserve Bank monthly figures show $8.5 bln of mortgages were advanced in June, which was easily a record for a June. Over $50 bln of mortgages were taken out in first six months of year.
A 'RECORD' LOW IN ABSOLUTE TERMS
Banks charged mortgage borrowers $2.362 bln in interest in the June quarter, according to updated RBNZ data (C35). That is interesting because that is the lowest amount in any quarter since the RBNZ started publishing this data in September 2014. And that is -24% less than the peak in this data at December 2017 - and this is despite the June mortgage balances being +29% higher than December 2017 (C5). For the full year to June, the total interest banks billed their home loan clients was $9.9 bln, also the lowest for any twelve month period since Q3-2014. And there's more; borrowers paid off the most ever in scheduled repayments in the June 2021 quarter, and the most ever in 'payoff in full" transactions.
RBNZ, FMA CONSULTING ON FINANCIAL MARKET INFRASTRUCTURE ACT
The Reserve Bank and Financial Markets Authority have published an overview of their plan to implement the Financial Market Infrastructure Act and have issued two consultation papers on this. The Act became law in May and governs financial market infrastructures, referred to as the plumbing of the financial system.
THE PRESSURE STILL INTENSE
There were 145 new community cases in NSW today with a record 79 not assigned to known clusters, and another 11 in the community in Victoria where their lockdown is in extension with the border closed to NSW. South Australia is also in lockdown. Queensland has closed it border with NSW, which is a last-resort action for them. There were no new cases in New Zealand, none in the community.
GOLD'S FIRMS
Compared to where we were this time on Saturday, the gold price is up +US$3/oz to US$1805/oz in early Asian trading.
EQUITIES MIXED
The NZX50 Capital Index is down -0.3% near the end of its Monday session. The ASX200 is up +0.1% in early afternoon trade. In Asia however, the openings are grim Hong Kong down -2.4% and Shanghai down -1.5%. However Tokyo is up +1.4% after their 4-day holiday weekend. For what it is worthy, the S&P500 futures point to a -0.3% dip on tomorrow's opening.
SWAP & BONDS RATES LOWER
We don't have today's closing swap rates yet and if there are significant ongoing changes we will note them here. They probably flattened again. The 90 day bank bill rate down -1 bp at 0.45%. The Australian Govt ten year benchmark rate is down -1 bp so far at just on 1.19%. The China Govt ten year bond is down -2 bps at 2.92%. The New Zealand Govt ten year is actually down -3 bps at 1.49% and now below the earlier RBNZ fix of 1.50% (-2 bps). The US Govt ten year is down -2 bps to 1.26%.
NZ DOLLAR UNCHANGED
The Kiwi dollar has hardly moved today and is still just at 69.7 USc. Against the Aussie we are unchanged at 94.8 AUc. Against the euro we are a teeny bit softer at 59.2 euro cents. The TWI-5 is still just over 72.8.
---
Support us AND go ad-free! Find out how.
---
BITCOIN TAKES OFF AGAIN
The bitcoin price is now at US$38,140 and a huge move up, gaining +11% in a move that started just before 11am this morning. Unconfirmed reports that Amazon may accept it for transactions could be behind the shift (but remember, it is still unconfirmed and could just be rumour). Volatility in the past 24 hours has been low at +/- 1.6%.
This soil moisture chart is animated here.
Keep ahead of upcoming events by following our Economic Calendar here ».