A review of things you need to know before you go home on Monday; set of minor retail rate changes, property listings high and flat; Fitch likes Coop Bank and TSB, remote working risk, swaps firm, NZD soft, & more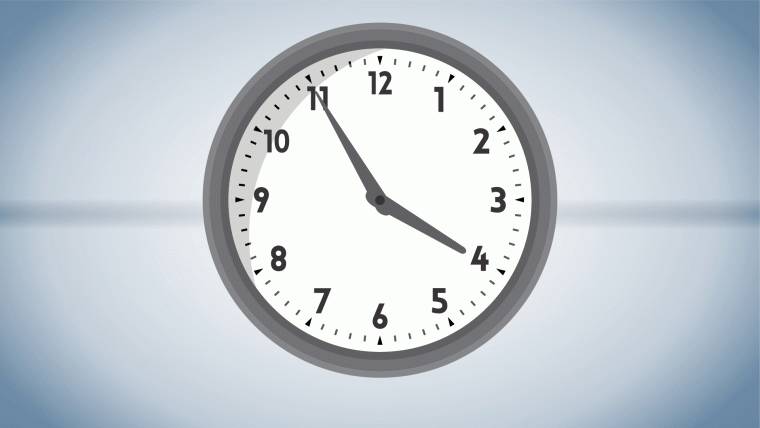 Here are the key things you need to know before you leave work today.
MORTGAGE RATE CHANGES
No changes today. But late Friday SBS Bank raised oll its fixed rates.
TERM DEPOSIT RATE CHANGES
Christian Savings raised its two year TD rate to 2.00%. Bank of Baroda also raised TD rates. So did Credit Union Auckland. SBS Bank raised its one year TD rate to 1.30%.
UP, UP & FLAT
New property listings on realestate.co.nz were largely flat in July from June but are well above pre-pandemic levels. Auckland's inventory levels fell below the national average in July for the first time since 2016. Asking prices are still rising in the main centres but flattening off in provincial centres.
FITCH POSITIVE ON CO-OP BANK & TSB
Fitch has revised its outlook on The Co-operative Bank and TSB's credit ratings to "positive" from "negative." Fitch has also affirmed Co-op's "BBB" rating and TSB's "A-" rating. The moves follow New Zealand's strong economic rebound, Fitch says.
WARNED
New Zealand's internet security authority, CERT, is warning that using remote desktop protocol (RDP) services opens vulnerabilities for ransomware. They recommend using it via a VPN. (They don't comment on whether the very-widely used Chrome or Microsoft remote desktop built-in systems have the same vulnerabilities.)
NOT A GREAT WEEK ON THE NZX
The capitalisation of the NZX50 fell rather sharply last week, declining -1.1% in the week and -1.0% over the past month. For the week that is a loss of value of -$1.4 bln. Not helping was the -13% fall last week for A2 Milk (ATM, #10). That has reduced the NZX50's capital gain over the past year to under +7.6% of +$9.1 bln. The listed energy sector fell -1.2% over the past week and the listed commercial property sector fell -1.1%
LITTLE EXPECTATION OF RISK
For the record, both the NZ and Australian government CDS spreads are extending unchanged. Investors have no issues with assigning a tiny 15 bps risk premia for both sovereigns. The equivalent US CDS spread is 9.5 bps. For the UK it is just under 10. For Germany it is also 10 bps. This is despite the fact fear is creeping back into markets more generally. (Or maybe it is because of it.)
LOSING STEAM?
In Australia, the steam seems to be going out of their housing market, especially in Sydney.
PRESSURE IN NSW REMAINS INTENSE, EXTENDS TO QLD
There were 207 new community cases in NSW today with 107 not assigned to known clusters, so still going backwards there. Brisbane entered a three day snap lockdown, but new cases today has seen that extended. Queensland has closed it's border with NSW, which is a last-resort action for them. There were four new case in New Zealand at the border, but still none in the community.
GOLD MOVES BACK DOWN
Compared to where we were this time on Saturday, the gold price is down -US$4/oz to US$1810/oz in early Asian trading from where it closed at the end of last week in New York.
EQUITIES TURN POSITIVE MOSTLY
The NZX50 Capital Index is up +0.6% in late trade to start the week. The ASX200 is up a strong +1.4%, juiced up by the offer from American payments company Square to buy Australia's AfterPay for US$25 bln. Tokyo has also rediscovered its mojo, up +1.6% in morning trade there. However, Hong Kong has opened down -0.3% and Shanghai has opened down -0.6% in very early trade.
SWAP & BONDS RATES HOLD
We don't have today's closing swap rates yet and if there are significant ongoing changes we will note them here. They probably firmed at the short end. The 90 day bank bill rate is up +2 bps at 0.50% and back to its March 2020 level. The Australian Govt ten year benchmark rate is down -1 bp so far at just on 1.18%. The China Govt ten year bond is down another unusual -4 bps at 2.82% and that is its lowest since June 2020. The New Zealand Govt ten year is unchanged at 1.53% and marginally above the earlier RBNZ fix of 1.52% (+1 bp). The US Govt ten year is little-changed at 1.23% and has been fairly stable in between.
NZ DOLLAR SOFT
The Kiwi dollar has been softish so far today and now at 69.6 USc. Against the Aussie we are slightly lower at 94.9 AUc. Against the euro we are down slightly at 58.7 euro cents. The TWI-5 is down at 72.5.
---
Support us AND go ad-free! Find out how.
---
BITCOIN SLIPS
The bitcoin price is now at US$39,703 US$40,237 and down -3.1% from where we opened this morning. Volatility in the past 24 hours has been very high at +/- 4.3%.
This soil moisture chart is animated here.
Keep ahead of upcoming events by following our Economic Calendar here ».