USD rises in risk-off mood; Canadian retail sales rise; China holds prime rate; Taiwanese exports surge again; logistics logjam extends; commodity prices retreat; UST 10yr 1.26%, oil down again but gold firms; NZ$1 = 68.3 USc; TWI-5 = 71.9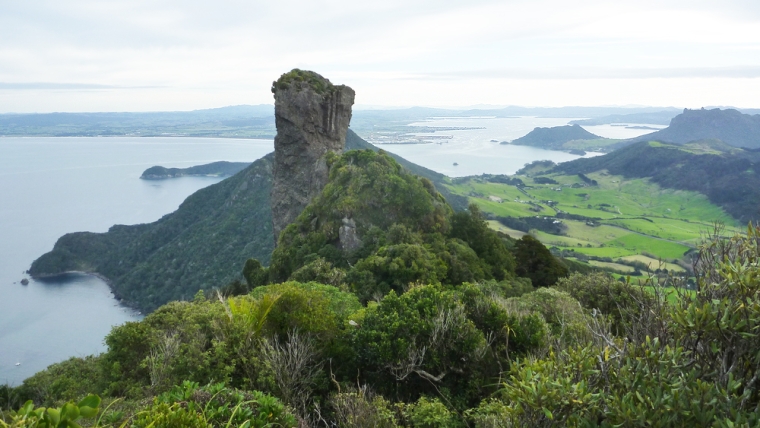 Here's our summary of key economic events overnight that affect New Zealand with news there has been a large equities sell-off this week, but one few have noticed.
As the US approaches the heart of their summer holiday season (for us marked by the central bank Jackson Hole retreat), the American currency is on the rise - and many say it is now above 'fair value'. But its overvaluation is not extreme by historical standards. That will probably not prevent the greenback from rising a bit further over the next 6-12 months however. When US investors return after their Labor Day weekend, caution is likely to rule their emotions and a risk-off tone persist against the economic backdrop of slowing US momentum and reversing Chinese momentum.
More immediately, the Canadians got their expected strong bounce in retail sales in June, with them up +4.2% as lockdown restrictions were eased in the month. From a pre-pandemic June 2019 base, the latest data is almost +10% higher, so they go into an election period there with a positive economic background. Canada doesn't have the inequality pressures its southern neighbour has. (Gini = 0.33.)
Not like China. China has grown to be one of the most unequal large economies with a vast gap between the haves an have-nots. Their Gini index is 0.39. The US is 0.41 while New Zealand is 0.36. The higher these coefficients, the more unequal they are. Norway is 0.27, and Sweden 0.29.
Now, an article has appeared in a prominent Chinese news outlet calling for wealth taxes and income redistribution to address the Chinese problem. Given that Chairman Xi himself is a princeling of the original CCP hierarchy, this would ordinarily be a brave and dangerous move. But is was probably sanctioned from the top, indicating Beijing has picked up the social signals that this is a stress point in modern China. (It may also have advantages in culling Xi rivals.) And it ties into the current campaign to bring under control a tech industry that has been operating cavalierly.
Meanwhile, their central bank left the Loan Prime Rate on hold for a 16th straight month today at 3.85%. But with the Chinese economy losing momentum, it won't be long before the PBOC is guiding rates lower. Even so, another round of large-scale credit-led stimulus doesn't appear to be on the cards for now. Another reserve ratio cut looks more likely to be their next action.
For the past two mornings we noted the severe plunge in the iron ore price. Well, in Friday trading in China, it tanked further in something of a panic. It is now at its lowest level of 2021. This will be tough on Australia.
It is not all negative. Taiwanese export orders are still growing strongly in July, up +20% on a year ago and +37% higher than for July 2019. (Buyers completely discount the risks of a Chinese invasion or takeover.)
The turmoil at Chinese container ports is also causing big problems at destinations. Buyers are bringing forward orders exacerbating the problems. For example, at the two large Los Angeles ports, which handle about a third of all US seaborne imports, nearly 40 ships are waiting to berth, almost as many as the last stressful logistics period in February. Normally no ships are waiting to load or unload.
The Baltic Dry Index is still rising sharply, as it the cost of moving a container by sea.
But the end of all this pressure is probably in sight because background demand has lost momentum in both China and the US. When the current surge is over, a sharp reversal is likely.
Chinese steel output is falling. As demand evaporates, the price of iron ore slumped again yesterday taking the four week drop to -37%. Copper is falling too, although not as hard. Tin, nickel and zinc have all also topped out after their recent highs
---
Appreciate this coverage? Support us in lockdown and go ad-free. Find out how.
---
In Australia, few are realising what lies ahead with the sudden reversal in mineral prices. They are currently fighting the culture wars over lockdowns, anti-vaxxing protests and mask-wearing. It is all very childish and typical of culture-war name-calling (and led by the pundits in their Murdoch-press). But this is not to diminish the economic consequences of the lockdowns on many. They are hard. But recovery does come. Fiscal and monetary support can lessen the impact of sudden change in mixed-capitalist economies, but the one advantage is that these types of changes will involve 'creative destruction' and a restart with companies able to handle the new economic environment. It will be messy however. An odd feature of the current stress is that it is those who typically like 'pure capitalism' who are loudest in their protests when it affects them, and most dismissive of the need to maintain some sort of social cohesion during these changes. When the heavy pandemic threat passes (when vaccination rates rise to high levels), Australia will then be right in the grips of the minerals realignment and their economic consequences.
A wounded Australia will affect New Zealand directly.
There were another 642 new community cases in NSW today with another 508 not assigned to known clusters, so they are out of control. It has spread into regional NSW extensively. Their lockdown has been extended. They are now under curfew too. Victoria is reporting another 55 new cases today, so it is starting to surge there too and their lockdown is extended for another two weeks, also with a curfew. Queensland is reporting 1 new case in a bright spot. ACT has 12 new cases. Overall in Australia, more than 28% of eligible Aussies are fully vaccinated, plus 22% have now had one shot so far.
Wall Street has recovered some optimism today and the S&P500 is up +0.6% in afternoon trade. For the week it is heading for a -0.6% loss however. Overnight, European markets were up +0.4% in Friday trade. That means Frankfurt booked a -0.4 loss for the week, Paris dived -3.3% for the week, and London booked a weekly -1.8% retreat. Yesterday, Tokyo fell a full -1.0% on the day taking the weekly loss to -2.9%. Hong Kong ended its Friday session down -1.8 to take the weekly fall to an eye-popping -5.8%. Shanghai fell -1.1% yesterday to end the week down -2.5%. In Australia, the ASX200 ended Friday flat, cementing in a weekly retreat of -2.2%. However, the NZX50 did its own thing this past week, ending Friday little-changed but booking a +1.4% rise for the week. Yes, a rise.
The UST 10yr yield starts today at 1.26% and up +1 bp. The US 2-10 rate curve has steepened by +2 bps today to +104 bps. Their 1-5 curve is also a little steeper at +72 bps, and their 3m-10 year curve is little-changed at +122 bps. The Australian Govt ten year benchmark rate starts today at 1.08% and a +1 bp firmer. The China Govt ten year bond is at 2.87% and also up -1 bp. But the New Zealand Govt ten year is now at 1.60% and a -3 bps retreat.
Global markets are still in 'extreme fear' mode like they have been for the past month. But it is nothing like the 'extreme fear' levels of April 2020 at the start of the pandemic.
The price of gold is firmer by +US$2 from this time yesterday, and now at US$1782/oz. For the week it is up +US$4/oz.
Oil prices are still sliding and down another -US$1 from this time yesterday, so in the US they are just on US$62/bbl, while the international Brent price is under US$65/bbl.
The Kiwi dollar opens today unchanged 68.3 USc and holding its lower level. Against the Australian dollar we are firmer overnight at 95.7 AUc. Against the euro we are softer at 58.4 euro cents. That means our TWI-5 starts today at 71.9 and below the 72-74 range of the past eleven months.
The bitcoin price has risen sharply overnight and is now at US$48,351 which is up +5.8% from this time yesterday. However from a week ago it is up only +1.5%. But today's rise takes it above NZ$70,000 for the first time since May 2021. Volatility in the past 24 hours has been moderate at just under +/- 2.9%.
The easiest place to stay up with event risk today is by following our Economic Calendar here ».