Ministry of Health reports 13 new community Covid-19 cases, all in Auckland, health officials following up with truck driver with Covid who traveled south from Auckland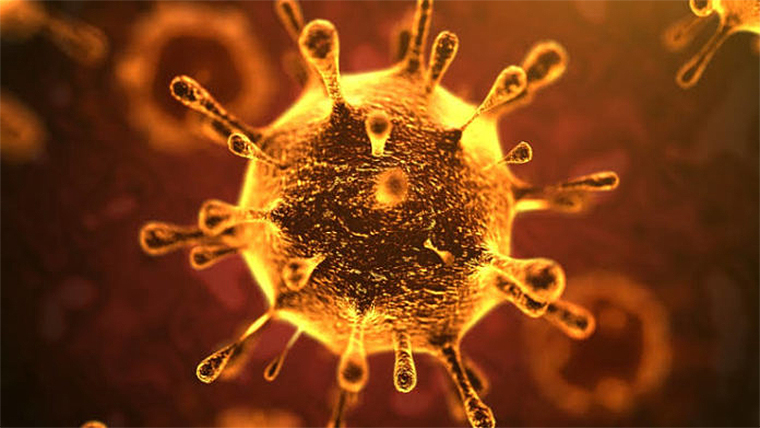 There are 13 new community Covid-19 cases, the Ministry of Health says, with all of them in Auckland.
Director General of Health Ashley Bloomfield says of the 996 total cases in the current outbreak, 460 people have now recovered. Of these 15 are in Wellington and the rest in Auckland.
Bloomfield says all but one of Thursday's 13 cases have already been linked to known cases. The one who hasn't is someone who turned up at Middlemore Hospital's emergency department and was tested there. Bloomfield says there are plans to start using antigen tests at Middlemore.
Another is a truck driver who has traveled outside Auckland. He's being interviewed by Ministry of Health officials to ascertain whether there have been exposure events outside Auckland.
He traveled to Hamilton, Cambridge and Tauranga. However Bloomfield says it's not known yet whether this was during his infectious period. Thus it's also not known yet whether there were any exposure events.
There were 9,100 Covid-19 tests conducted in Auckland over the past 24 hours. Five of Wednesday's 14 cases were infectious in the community.
A total of 62,782 vaccines were administered nationwide on Wednesday, with 39,775 first does, and 23,007 second doses.
Prime Minister Jacinda Ardern says New Zealand has now reached three million first doses, which is 70% of the eligible population. Ardern says there's capacity to get 80% of eligible Aucklanders their first dose by the end of the week.
Bloomfield says evidence from countries with high vaccination rates is that Covid-19 is becoming a pandemic of the unvaccinated. He says it's "mission critical" to get as many eligible New Zealanders as possible vaccinated, and "New Zealanders need to take up that opportunity."
"We need to be at or above 90%," Bloomfield says.
Meanwhile, Ardern says Cabinet has decided not to make any changes to Covid-19 Alert Level 1. She says if Auckland moves to Level 3 on Monday Cabinet anticipates lifting gathering size limits in the rest of the country to 100 from 50, implying the rest of NZ will remain at Level 2.
The Ministry of Health issued the following update on Thursday evening.
Media release

16 September 2021

The Ministry of Health is providing an update on two of the cases who tested positive for COVID-19 today currently being investigated by public health staff.

Truck driver

Auckland Regional Public Health has now completed its initial interview with the truck driver who returned a positive test result as confirmed earlier today. This case has been linked to the existing outbreak.

A small number of exposure events are in the process of being worked through by public health staff.  Any that are locations of interest will be listed on the Ministry of Health website. We anticipate the first of a handful of Auckland locations, expected to be supermarkets and dairies, to be published this evening. Where we can readily identify contacts, these exposure events will not be listed.

There are four other household contacts who are in self-isolation and are being tested.

Middlemore patient

The patient who tested positive at Middlemore hospital on Wednesday evening has also been interviewed, and is now in isolation at home awaiting transfer to MIQ.

The individual is in a household where no other cases have been identified at this stage.  All household members are in isolation and we continue to look for links to other cases.  

The other five previous cases identified through exposure events at Middlemore hospital have all been linked to the outbreak on further investigation.

More information on both these cases will be available tomorrow.
Below is the Ministry of Health's 1pm press release.
13 community cases of COVID-19; three border cases and two historical cases in managed isolation

16 September
Cases
 
Number of new community cases
13
Number of new cases identified at the border
Five (two of these cases are historical)
Location of new cases
Auckland
Location of community cases (total)
Auckland 979 (445 of whom have recovered); Wellington 17 (15 of whom have recovered)
Number of community cases (total)
996 (in current community outbreak)
Cases infectious in the community
Five (42%) of yesterday's cases have exposure events
Cases in isolation throughout the period they were infectious
7 (58%) of yesterday's cases
Cases epidemiologically linked
10 of today's cases
Cases to be epidemiologically linked
Three of today's cases
Cases epidemiologically linked (total)
966 (in current cluster) (10 unlinked from past fortnight)
Number of sub-clusters
Nine epidemiologically linked subclusters. The three largest subclusters are the Māngere church group: 381; and Birkdale social network cluster: 77; secondary community transmission associated with the Māngere church group 164.
There are ten epidemiologically unlinked subclusters.
Cases in hospital
19 (total): North Shore (3); Auckland (6); Middlemore (10)
Cases in ICU or HDU
Four
Confirmed cases (total)
3,643 since pandemic began
Historical cases, since 1 Jan 2021 (total)
149 out of 1,825 since 1 Jan 2021
Contacts
 
Number of active contacts being managed (total)
963
Percentage who have received an outbound call from contact tracers (to confirm testing and isolation requirements)
95%
Percentage with at least one test result
90%
Locations of interest
 
Locations of interest (total)
129 (as at 10am 16 September)
Tests
 
Number of tests (total)
3,190,907
Number of tests total (last 24 hours)
17,578
Tests rolling average (last 7 days)
13,000
Tests in Auckland (last 24 hours)
9,100
Testing centres in Auckland
22
Wastewater
 
Wastewater detections
A follow up sample has been collected from Snells Beach, following the reported detection yesterday, with results expected in the coming days
COVID-19 vaccine update
 
Vaccines administered to date (total)
4,507,944; 1st doses: 2,978,105; 2nd doses: 1,529,839
Vaccines administered yesterday (total)
62,782; 1st doses: 39,775; 2nd doses: 23,007
Māori
1st doses: 278,614; 2nd doses: 133,830
Pacific Peoples
1st doses:180,003; 2nd doses: 92,498
NZ COVID-19 tracer
 
Registered users (total)
3,222,022
Poster scans (total)
361,367,341
Manual diary entries (total)
16,366,712
Poster scans in 24 hours to midday yesterday       2,458,985