Latest ANZ Business Outlook Survey shows a net 85% of businesses are expecting higher costs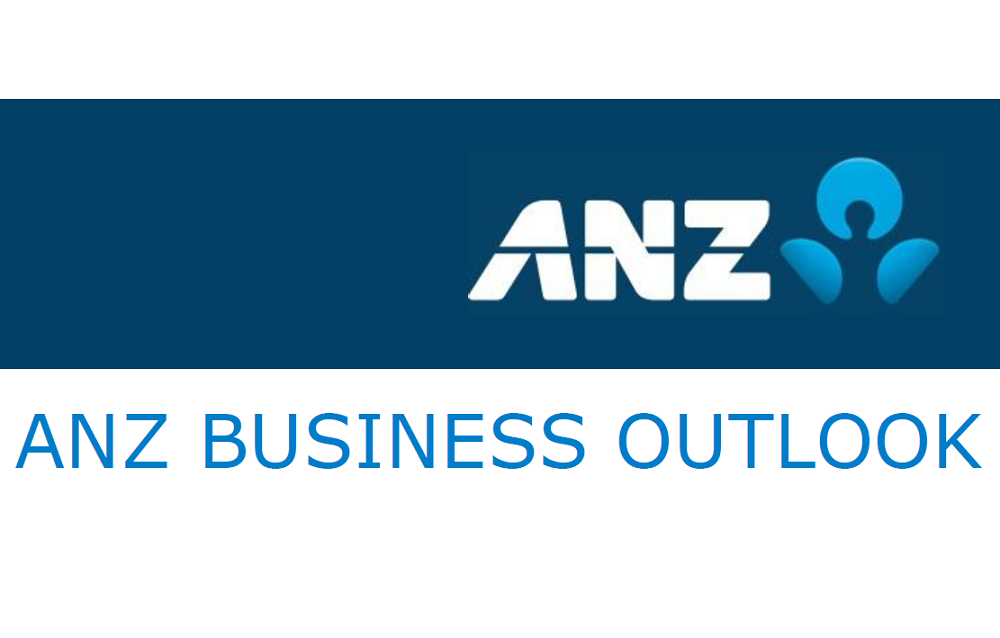 Cost pressures on Kiwi businesses remain "extreme" according to a preliminary reading of the October ANZ Business Outlook.
ANZ chief economist Sharon Zollner said a net 85% of firms (up one percentage point) were expecting higher costs in the next 12 months.
This is against a backdrop of huge global supply issues. New Zealand's September quarter inflation figures are out next week and expected to show annual inflation rising above 4%.
Zollner says the latest Business Outlook Survey shows that Inflation pressures remain "intense", with 12-month-out inflation expectations still above 3%.
The Reserve Bank targets inflation within 1% and 3%, with an explicit target of 2%.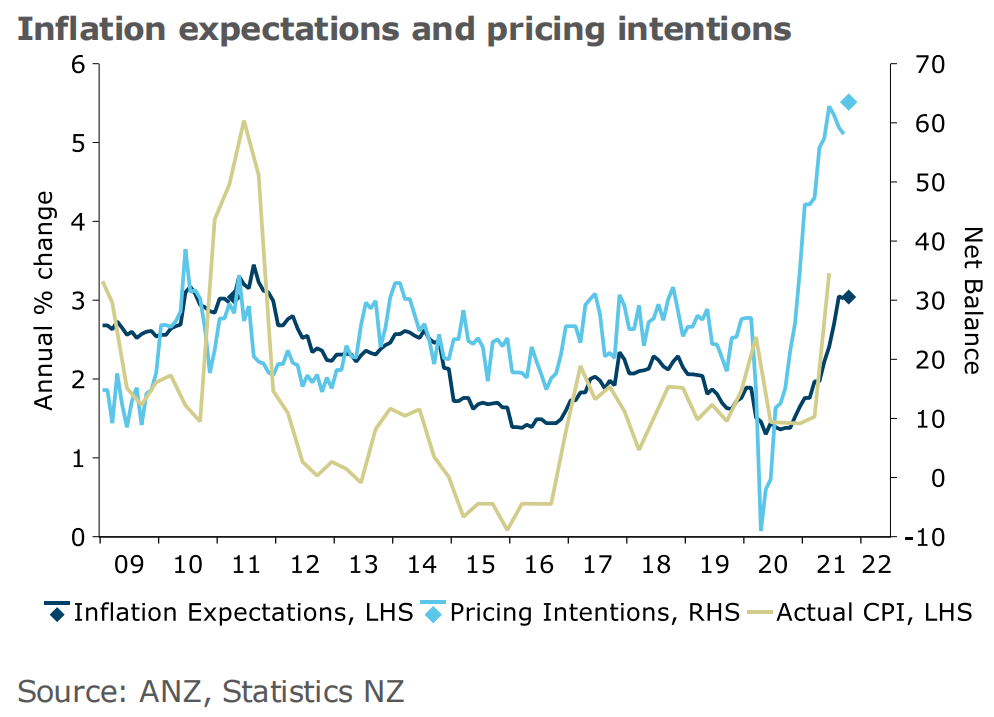 The latest ANZ survey shows that businesses are matching their inflation expectations with intentions of raisng their prices.
Now, a net 64% of firms (up from 58%) are expecting to put their prices up.
In terms of overall business confidence, this eased 2 points to -9, but "own activity" jumped 6 points to 26.
Zollner said Auckland firms are showing "real fortitude", though notes that this early reading of the monthly survey results isn't a large sample.
"The preliminary ANZ Business Outlook data for October saw most forward-looking activity indicators hold up or improve." she said.
"Auckland firms reported higher business confidence, own activity expectations, investment intentions, export intentions and profit expectations (and cost and inflation pressure) than elsewhere, and employment intentions are holding up well.
"One possible explanation is that the expectation questions implicitly compare to today. If Auckland firms expect restrictions to ease, they'll expect more activity.
"But that reasoning doesn't apply to investment and employment intentions in quite the same way, as these wouldn't have tanked like current activity.
"It's encouraging, but we'll put more weight on the full-month results."  
Some of the key results, compared with September:
Business confidence eased but own activity expectations rose 6 points.
Investment intentions jumped 5 points, while employment intentions eased 1 point.
Expected profitability saw a 13pt bounce, with just a net 3% of firms expecting lower profits. That's despite extreme cost pressures, with a net 85% of firms reporting higher costs, similar to last month.
Capacity utilisation, which normally correlates well with GDP, lifted from 17% to 20%.
Only a net 4% of businesses reported lower activity than a year ago. A net 11% of firms are reporting higher employment than a year ago.
Inflation pressures remain intense, with inflation expectations still above 3% and pricing intentions rising from 58% to a net 64% of firms expecting to lift their prices in coming months. Cost pressures are extreme, with a net 85% of firms expecting higher costs, up 1 point.