BNZ, ANZ not planning to join extended Crown retail deposit guarantee scheme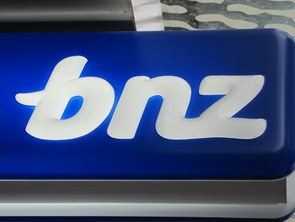 In a more definitive statement than their rivals are prepared to yet make, the Bank of New Zealand and ANZ New Zealand say they don't plan to sign up to the extended Crown retail deposit guarantee scheme.
Interest.co.nz asked the big four banks and state owned Kiwibank whether they planned to join the extended guarantee scheme when it takes over from the initial two-year guarantee scheme on October 12. The extended scheme runs until December 31, 2011.
Spokespeople for Westpac, ANZ, ASB and Kiwibank all said their banks had not yet decided. However a BNZ spokeswoman said at this stage her bank was not looking to sign up for the guarantee. And ANZ's latest General Disclosure Statement , for the six months to March 31, says it does not intend to apply to be covered by the extended guarantee - at this stage - because the Reserve Bank has said there's no need for banks to partake in the scheme.
The major banks are being watched closely to see what approach they take to the guarantee extension. PSIS chief executive Girol Karacaoglu said the co-operative hadn't yet decided whether to apply itself and would wait until September or October when it knew what the big banks were doing.
"We're very interested in what the banks at large will do and then we'll make a decision," Karacaoglu said.
So far Treasury has approved eight firms for the extended scheme. They are the Canterbury Building Society, Equitable Mortgages, Fisher & Paykel Finance, Marac Finance, PGG Wrightson Finance, South Canterbury Finance, the Southern Cross Building Society and the Wairarapa Building Society.
Reserve Bank Governor Alan Bollard said last month he did not expect the big four banks would join the scheme.
* This article was first published in our email for paid subscribers earlier today. See here for more details and to subscribe.