Delegat's swoops on Westpac covenant breacher Oyster Bay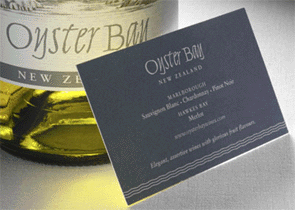 By Gareth Vaughan
Westpac, owed NZ$10.8 million by Oyster Bay Marlborough Vineyards, has seen Oyster Bay's major shareholder and another of its customers, Delegat's Group, step in with an offer to buy the 45.1% of the struggling grape grower it doesn't already own.
The plight of Oyster Bay, one of New Zealand's best known wine brands which Delegat's says it's swooping on to protect the supply of "super premium quality grapes," highlights the tough times in a wine sector sandwiched between a global wine glut and falling vine and land prices.
This year Oyster Bay has written down the value of its grape vines, land and other vineyard assets by nearly NZ$17 million, recorded a NZ$13.8 million annual loss and a 28% fall in revenue, and breached covenants on its Westpac debt.
Oyster Bay, which sells its entire annual crop to Delegat's, signed up to an amended deal with Westpac on June 28. Under this deal Westpac agreed to waive the measurement of the total fixed charges coverage ratio covenant until December 31. Oyster Bay has a secured term loan, working capital facility and overdraft with Westpac worth a combined NZ$24 million. As of June 30 it had drawn down NZ$10.8 million.
Delegat's, which will offer NZ$1.80 per Oyster Bay share although there'll also be a scrip alternative offer for New Zealand resident shareholders of one Delegat's share for every Oyster Bay share, also banks with Westpac. Its annual report shows a working capital facility of NZ$30 million, term facility of NZ$95 million, and a capital note facility of NZ$35 million. As of June 30, NZ$36 million was undrawn. Oyster Bay's shares closed yesterday at NZ$1.60. The offer values Oyster Bay at NZ$16.2 million.
Receivership list growing
The Delegat's offer, expected to be formally lodged on November 2, comes amid a growing insolvency rate in the once-glamorous wine sector. Delegats, which fought a long and bitter battle for control of Oyster Bay with Peter Yealands, bid NZ$4/share for a controlling stake in Oyster Bay 2005, the NZHerald reported.
Those who have collapsed into receivership in recent months include Paritua Vineyards which owes ASB NZ$13.4 million, Cape Campbell Wines owing BNZ at least NZ$2.5 million, Gravitas Wines owing BNZ NZ$4.4 million, and Awatere Vineyard Estates which owes Westpac NZ$22 million. Then there was Leefield Vineyards, which collapsed last August, owing ASB's parent Commonwealth Bank of Australia NZ$33 million and the now defunct South Canterbury Finance NZ$17 million.
Thanks to a drop off in international demand for wine due to recession and oversupply, further receiverships are expected. Paul Munro, a corporate finance partner at Deloitte and author of the firm's annual wine survey, has previously told interest.co.nz that although all the major banks have exposure to the sector, Rabobank is the one with disproportionate exposure.
Ben Russell, Rabobank's New Zealand general manager, said his bank remains fully engaged with and committed to the sector which it takes a long term view on.
"We will continue to work with clients and assess their needs on an individual basis and endeavour, wherever possible, to support them through difficult times," Russell said.
The rural lender's latest General Disclosure Statement shows impairment losses on loans of NZ$35 million in the six months to June. Although that's down on the NZ$37.35 million in the same period last year, just NZ$500,000 was recorded in the three months to March, meaning about NZ$35 million came in the June quarter alone. Rabobank's impaired assets also rose, by NZ$101.3 million to NZ$377.7 million in the six months to June. That represents about 5.4% of the bank's NZ$6.9 billion total gross loans and advances.
Meanwhile, falling grape vine and land values are taking a toll on the sector. Gravitas Vineyard was recently passed in at $NZ2 million at a mortgagee auction when the solitary bidder failed to reach the reserve set by the receivers. It owes the BNZ NZ$4.4 million. 
Writedowns & reviews
Oyster Bay wrote down the value of its grape vines by NZ$6.89 million in the year to June and its land and vineyard improvements by NZ$9.93 million. Oyster Bay's revenue, which comes entirely from selling its annual harvest to Delegat's, fell 28% in the June year to NZ$8.305 million from NZ$11.495 million last year and has almost halved in two years from NZ$15.82 million in 2008. The average price received this year was NZ$1,469 per tonne, down from about NZ$2,194 per tonne two years ago.
Delegat's says its offer follows a strategic review of its Oyster Bay shareholding, which included considering Oyster Bay's financial plight and its importance to Delegat's as a supplier of super premium quality grapes. It also followed an approach from Oyster Bay's independent directors who, as part of a capital structure review of Oyster Bay, felt a takeover by Delegat's on the right terms was the best way of shoring up Oyster Bay's financial situation.
"Given that Delegat's (which buys all Oyster Bay's grapes) considers grape prices are unlikely to improve significantly in the short-term, any improvement in Oyster Bay's financial situation is unlikely," Delegat's says.
Maier sees rival offer as unlikely
Oyster Bay chairman Sandy Maier said there were a range of alternatives if the Delegat's deal didn't go through. These potentially included a rival offer or a rights issue. But given Delegat's was a 54% shareholder, Oyster Bay's vineyards were located around its premises in Marlborough and there was a supply agreement with 30-odd years to run, Maier didn't said a rival offer wasn't "top of mind."
"Unless you can envisage Delegat's as a seller, which certainly doesn't seem to be in the cards today, then you have to wonder who might want to get in as a minority locked into something like this," Maier told interest.co.nz.
* This article was first published in our email for paid subscribers earlier today. See here for more details and to subscribe.